Real Madrid closes the week without Mendy or James
The Colombian stayed in the gym with Lucas Vázquez and Brahim Díaz. Marcelo continues to gain pace to reappear after his muscle injury.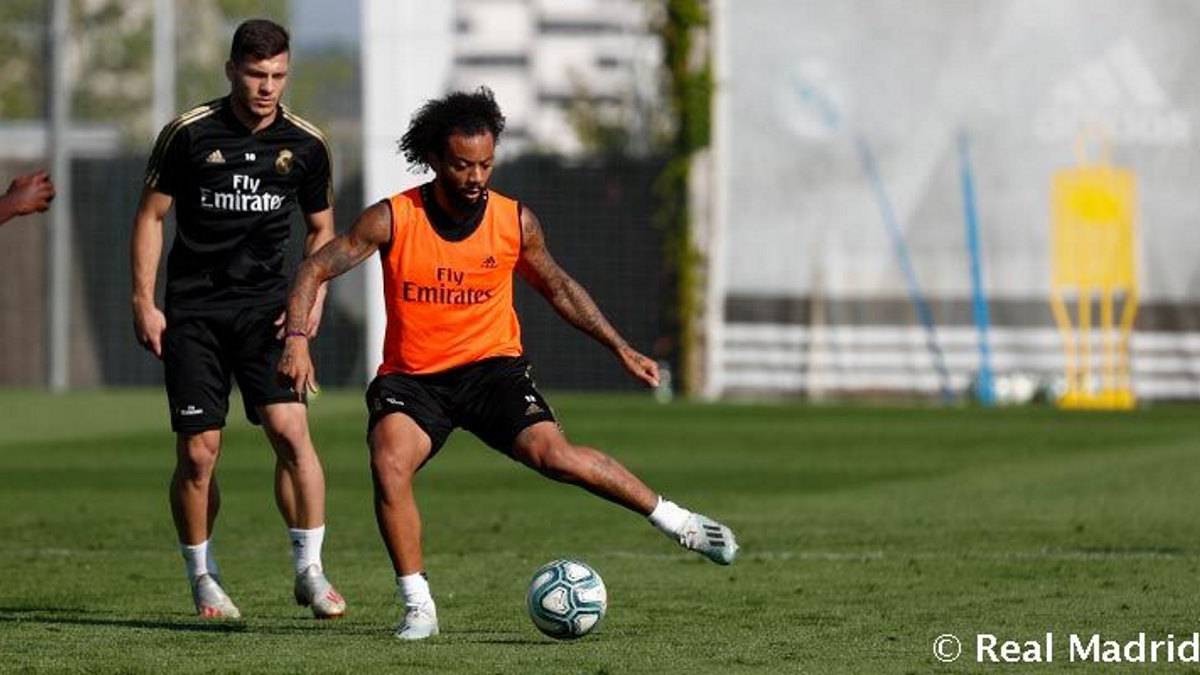 Real Madrid closed its week of work without internationals without the Frenchman Ferland Mendy taking the final step to his recovery with the return to the group, recovered from his muscular injury, and again with the absence of the Colombian James Rodriguez, who stayed in the gym with Lucas Vázquez and Brahim Díaz.
With the absence of twelve players of the first team who are playing matches with their teams, Real Madrid closed an atypical week with the Brazilian Marcelo, gaining pace to reappear after his muscular injury.
The Brazilian side has been increasing the workload in the week, to finish it by completing the workouts at the same pace as his teammates and in a position to alleviate the problems on the left side, where Zinedine Zidane faced injuries had to bet first on Nacho Fernández and later change the band to Dani Carvajal.
The return to Mendy's group dynamics will have to wait until next week. The French side returned to work on Friday alone, performing field work with the ball, but without taking the last step of his recovery process.
Meanwhile, German midfielder Toni Kroos made a continuous career, after becoming the last casualty of the plague of injuries suffered by Real Madrid. Faced with Granada, he suffered a muscular problem in the adductor of the left leg and took the first step of his recovery, starting field work.
Zidane did not count in the group with the injured Nacho Fernández and Marco Asensio, nor with James Rodríguez, Lucas Vázquez and Brahim Díaz, who reportedly did a specific job inside the facilities.
The youths Luis López, Toni Fuidias and Theo Fernández worked with the small group of first team players, in a session that after the rounds, influenced the work of pressure and the test of shots on goal.
Photos from as.com