Puyol: "Piqué is very direct; I would act more like Messi ..."
The former soccer player, ambassador of the Danone Nations Cup, explained that "it was not the time" to accept Barca's offer to be a sports director: "I have many projects."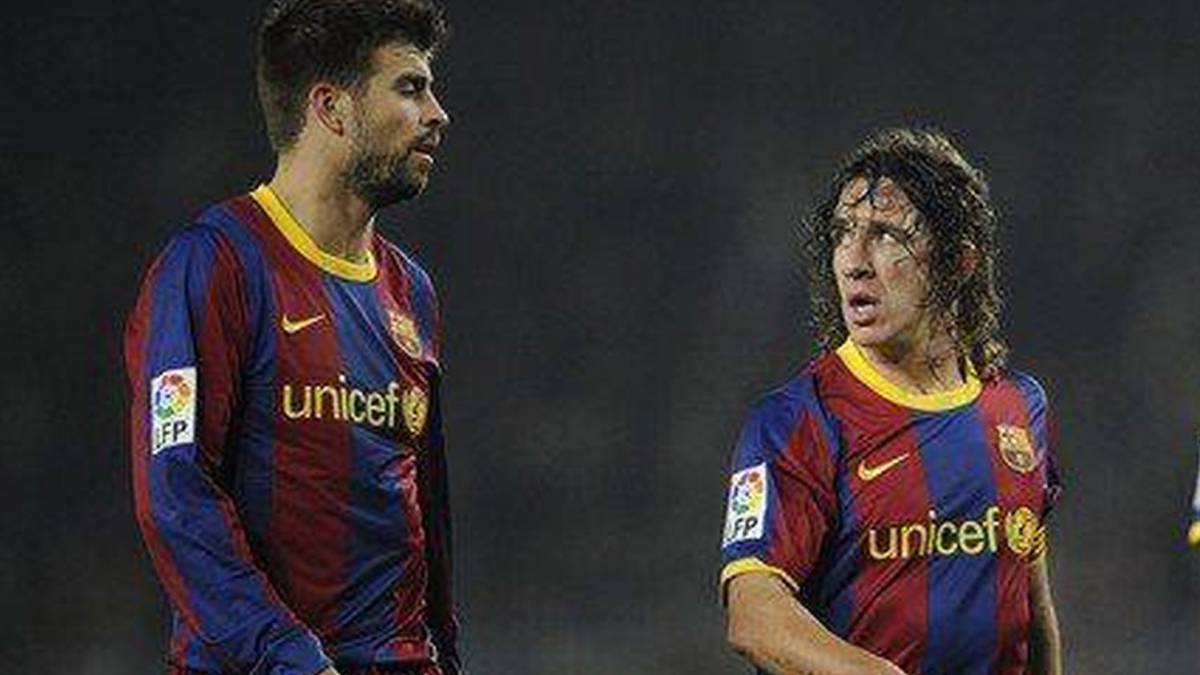 Carles Puyol is one of the ambassadors of the Danone Nations Cup and has visited the World Final, held this Saturday at the RCDE Stadium. In a conference with Muhammad Yunus, Nobel Peace Prize in 2006, and South African player Amanda Dlamini, the former footballer has valued the importance of events of this caliber for children and has also given some notes on the current situation of Barça, whose proposal to be a sports director has rejected
Why didn't you accept being a sports director?
I think the statement was very clear, you can not interpret much more. I am at a time when I develop new projects, the next one will come out in a few days and will be related to the DNC, with football and values, an online program designed for fathers and mothers who want to share time with their children. I have many more. I had been working on them for many months and I don't think it's time to leave them. It was not the time to enter Barça.
Did the figure of Valdés fit Barça's base football?
Victor doesn't have much experience as a coach yet. Last season he did very well and has a lot of knowledge about soccer to teach children. I do not know the reasons for what happened, I am not in the club, but I know that he will have a good career as a coach and that he will train great players. Base football is not easy. Many times you look more at the results and you also have to think about the development and training of the boys.
What did you think of Piqué's statements pointing to the board?
Gerard must be respected. We all know him, we know he says what he thinks, he goes straight ... I liked to talk the same as Messi, so he would have acted just like him ...
One of his mottos was: 'Where your quality does not come, your passion comes' ...
My advice is that the boys study and then practice sports. Through it you learn many things, and do it with passion, enthusiasm and respecting your peers and those around you. Trying to improve every day, sometimes things don't work out, but you don't have to fall apart. Sometimes we lose the patience to get things, but if you want to get to elite football you must be patient and work.
Would you have liked to play the DNC?
I wasn't lucky enough to play it because it didn't exist yet. With twelve years I was not in any team, in my town there was no grassroots football. Now I participate as ambassador and it is a pride. It is a unique experience that they have to enjoy, first competing locally, then representing your country and competing against children from all over the world. Not only to keep winning or losing, but the whole experience. The boys are very lucky.
Photos from as.com