Pol: "I feel pain, but I aggravate it for the adrenaline of the body"
The KTM managed to get into Q2 despite having recently operated on his left arm fracture and despite having suffered more than the first day.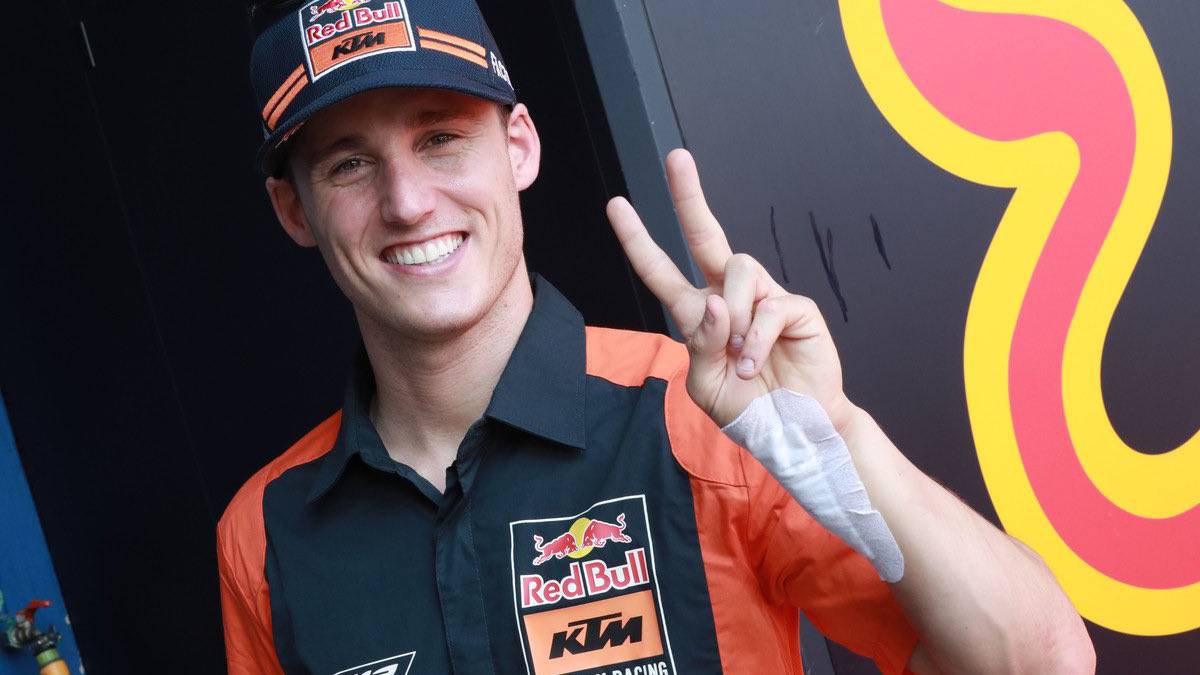 We said in the MotoGP chronicle that there are still heroes in reference to the enormous performance that Pol Espargaró is signing in the Thai GP. The one from KTM achieved access to Q2 only 12 + 1 days after being intervened for the fracture in the distal radius of his left arm.
-Olé their noses.
- (Smiles). I am very happy to have gone to Q2, but it makes me angry, because we were a little faster and could have been closer to Rins. When I left in the second 'run' I was very tired and I didn't have a front tire, because I had to go through Q1, and I didn't want to screw everything up either. I'm happy
-Have you suffered more than the first day today?
-In FP3 I suffered a little, in FP4 even more. It came from yesterday and that makes me suffer more. Besides, I haven't spent the night. I can't take things at night, because I already take them for the day, and it has taken me a little sleep. I woke up with a little pain, but I was able to spend the day and I hope tomorrow will be better. I'll take something for the pain in the race.
-What has been the longest batch you have made?
-The FP4, but I don't want to do long runs either. Help, because you can foresee what you will find in the race, but it can be counterproductive, because you are carrying and it hurts more and more and it swells. I have tried to do five laps in a row, but reserving a little.
-You have had to help take off your glove, right?
-A little, because I can't do much strength especially when I get off the bike. Above I feel pain, but it is tolerable, because adrenaline from the body is incredible and masks everything. When I get down and get cold, I do feel pain and go carefully.
-Being physically depleted and getting a decent result, does that mean that the KTM is doing better too?
-Without a doubt. I always say that here without a motorcycle you can't get anything. I am happy because the bike works and does it regularly, not like in the past. Now we are almost always in Q2 and here we have done it even with the injury, and in one of the most complicated circuits for us. It is important for the upcoming races
-What has been the turning point for the KTM?
-Without a doubt, the Jerez test we did before Le Mans. We tested a new engine configuration that gave us wings. It was like day and night, and the good thing is that we already have ideas for the future and evolutions that will come after the Asian tour. We will take a step forward with them.
-What does this new engine configuration offer?
-Sweeten the power delivery, make it softer with traction control and anti wheelie with all power delivery. And, obviously, more revolutions and that the engine runs more. That is sacred. We see the big step that Honda has taken this year with the motorcycle. Before it seemed that Marquez was carrying 50 kilos more and now he can fight with the Ducati in the straight. That's important too.
Photos from as.com