Pesic: "Zenit, like the Plaza teams, plays with great intensity"
The Catalan coach considers that the Russian team has the hallmarks that the Catalan coach instilled in Unicaja in the five years that he was his coach.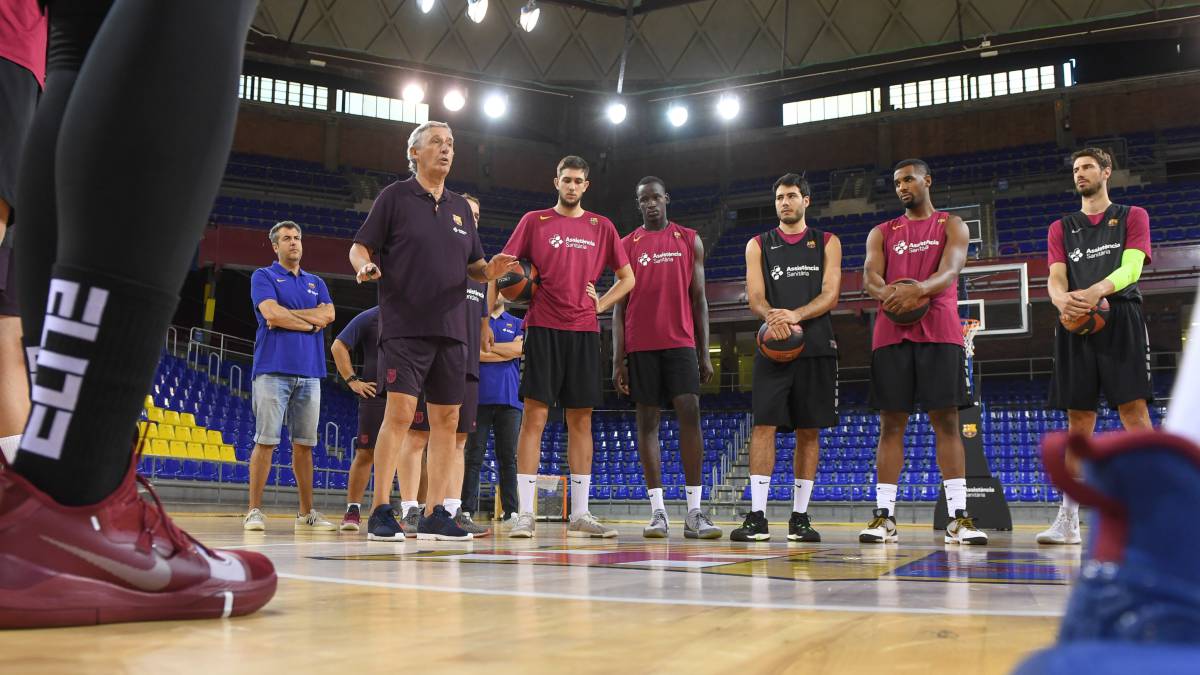 FC Barcelona will play tomorrow, for the first time in its history in the Euroleague, on the St. Petersburg Zenit track of Joan Plaza. For the Barca coach Svetislav Pesic the Russian team "is a very complete set with many new players (12 signings) and surely they need time to adapt with the coach and as a team."
"It is normal that a new team needs time to have continuity and Zenit lost on the first day against Alba Berlin, a very complete team with experience and with players who have been playing together for two seasons," he added.
The bulky defeat of the Russian squad in Berlin (85-65) was a surprise to Pesic, although he has warned that, "it stopped being so when Zenit won on Monday at the CSKA Moscow track (79-82) .
They played a great game, not because they won, because they had also been able to lose, but they played the whole game with great intensity like all Joan Plaza teams, with aggressive defense, fast transition and shooting; just as Unicaja de Málaga played in the last five years and we know what awaits us tomorrow, "he said.
As for the state of his team, he simply stressed that, "we know that no Euroleague match is easy and we are improving, but we have some players who still cannot play. It will be a high intensity match and we will try to defend well, attack in transition and I can't say what I can expect from the game because we are not yet at the level where we want ".
On the defeat in Andorra last Sunday he said, "This week we had time to analyze that defeat and for both Barcelona, also for Real Madrid, all Endesa league games, away from home are complicated. The hundred is that before the Andorra does not make the best decisions in both attack and defense ".
On the progressive incorporation of Álex Abrines, whom he considers as a very talented player, he explained that, "he has not had continuity in training and needs a lot of training. You cannot have a strong mentality if you are not physically strong. And to it is important that the player be physically well first ".
Stays firm in his concepts because he believes that they should not be changed every day "We do not change the systems and attack if we do not hit, we do not change defense systems if we lose. We have to believe in our concept of defense and attack and work during training because it is where you learn things and where you improve, "the Barca coach concluded.
Photos from as.com