Pau Gasol already makes his first steps as a coach in Portland
The pivot, who still cannot play with his new teammates for the injury he suffered last year, instructed the white team in a timeout.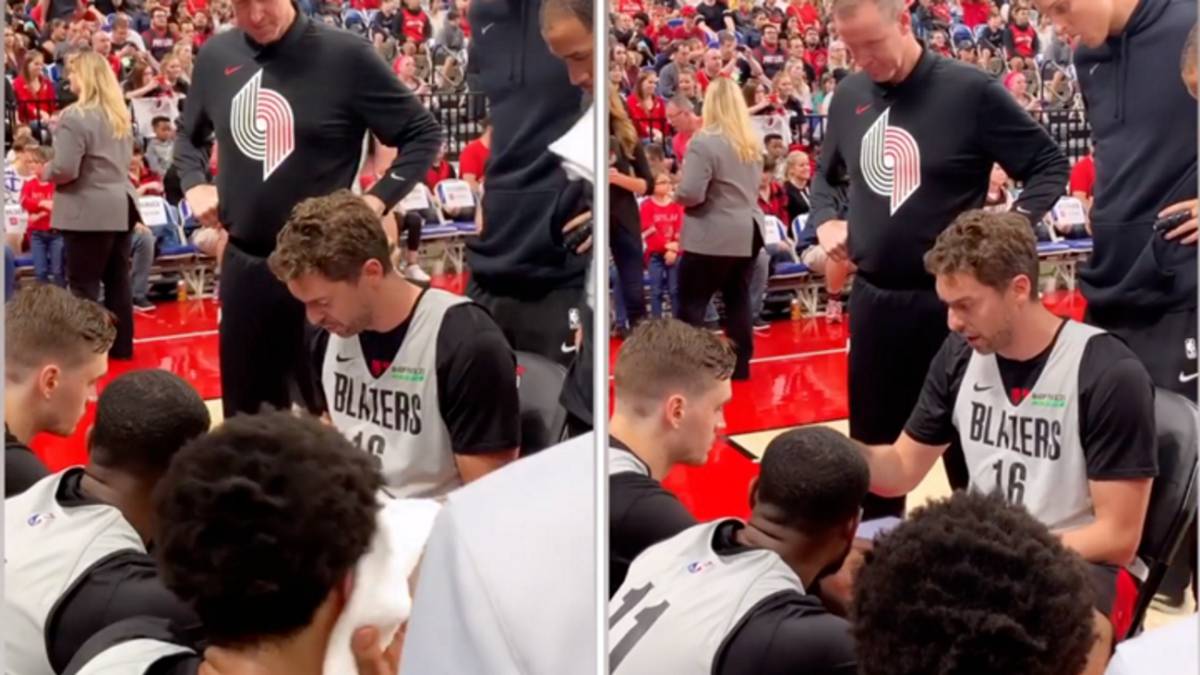 Pau Gasol will play his 19th year in the NBA this season, but he has already shown that he has a future in other plots of this sport. The Spanish pivot passed through the operating room in May (fracture of the navicular bone of the left foot) and in its last phase of recovery. On Sunday his new franchise, Portland Trail Blazers, was exercised behind open doors and Gasol took the opportunity to show that he has coach wood.
In a party played by his teammates, divided into a white and a black team, the pivot of Sant Boi took the board in a dead time and instructed his teammates what they had to do. Even the Spaniard did not lose detail after that timeout, despite the fact that journalist Brooke Olzedam was trying to interview him.
Photos from as.com