Official: Alonso will go to the Dakar
Finally the day came when the Asturian participation in Saudi Arabia was confirmed, along with Coma in Toyota, in the presentation of Gazoo Racing.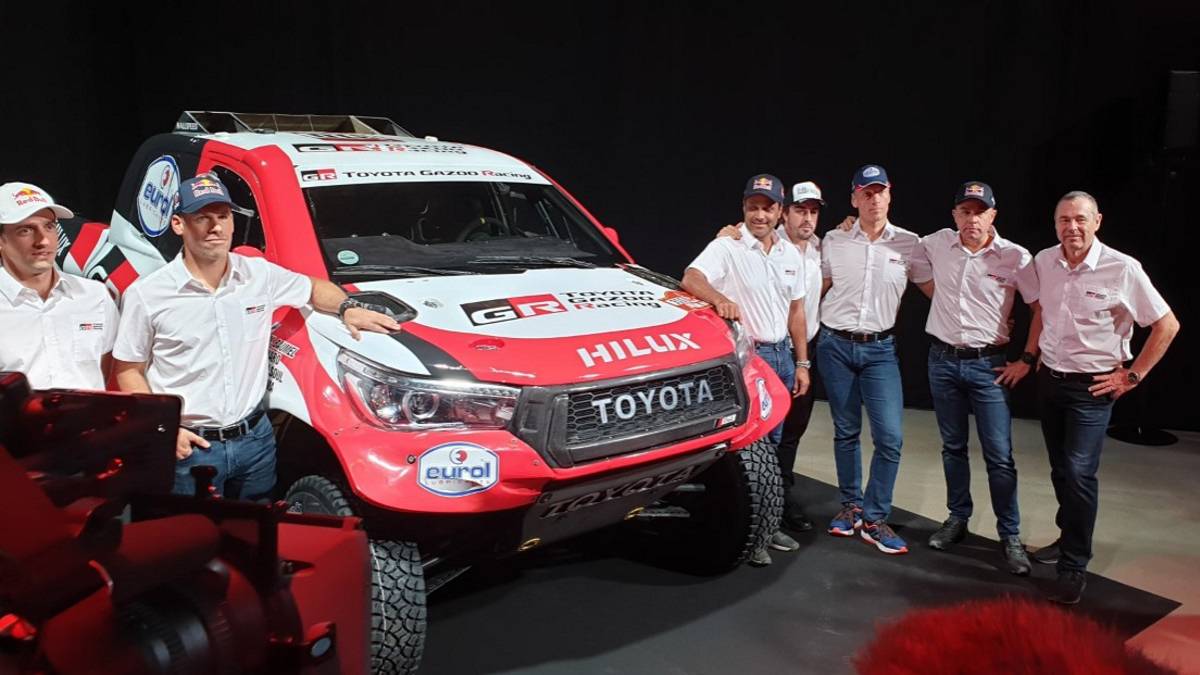 Alonso will run the next Dakar. It could not be otherwise. He had been the last few weeks, especially since the end of the Rally of Morocco, closing his mouth with a stapler to avoid letting him go whenever he was asked about it, but his eyes gave him away, even his statements took it for granted. And so it will be. Since testing the dunes for the first time with the Toyota Hilux in that private test he did seven months ago in South Africa, there was only one possible destination: Saudi Arabia from January 5 to 17.
He had to arrive on October 24 to shout at the four winds, and it could not be done anyway. Therefore, the Japanese brand prepared a large-scale event in Salou, at the facilities of Port Aventura, taking advantage of the framework of the 55th Rally of the World Cup in Catalonia, where Tanak can return the title of pilots 25 years later. There was presented the alignment with which the Gazoo Racing will try to prevail in the Arab desert: Al Attiyah, De Villiers, Ten Brinke and, of course, Alonso.
Photos from as.com