Oblak loses, but his fair play surprises in Macedonia
The athletic starred in a nice anecdote by having a long conversation with a Macedonian merchant at Skopje airport. Before, he taught a lesson in mixed zone.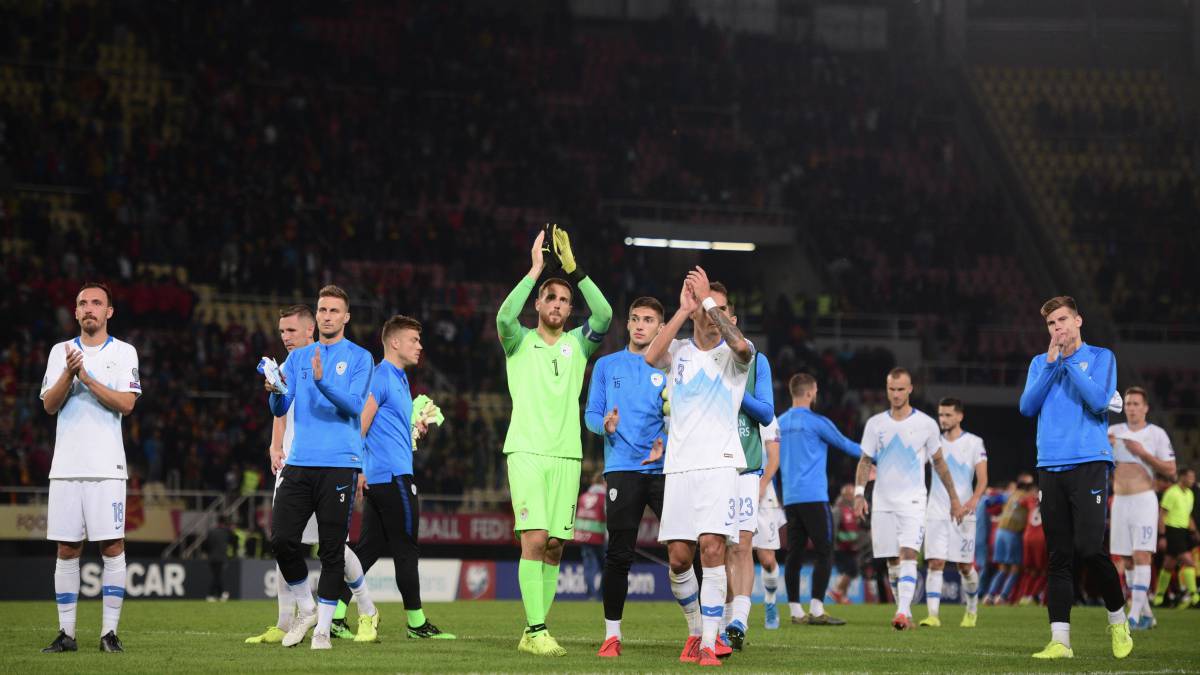 Slovenia lost Thursday in Skopje 2-1 with Macedonia. Elmas made both local goals and Ilicic could only shorten distances shortly before the end. The Oblak team played a game that could pave their way to the European Championship much more, it could be left very close. However, it could not be and, although Slovenia now depends on itself - if it wins all three matches it will be in the event - its options have been complicated. That was felt in the bowels of the Filip II stadium. Slovenia enjoys a golden age in the world of sports. He has lived a dream summer with Roglic, has vibrated with the European silver of his volleyball team, enjoys Doncic and Dragic in the NBA, recalling the gold in the 2017 European and, also, celebrated two years ago as a national holiday The world bronze. But one more thing is missing. That the football team returns to a great date. It is still within reach.
Oblak is the great hope and the goalkeeper has assumed his responsibility, he did it in Macedonia as captain after the game. 1,500 fans made more than 900 kilometers to Skopje, but did not see their selection score. Oblak and a partner were the only ones to speak, and the goalkeeper referred mostly to his fans. "We have not respected the efforts of the people who have come here and have paid for their trip and their entrance. They have given everything and we have not been able to give them anything. Now we have to pay them in the following matches and respect them," sentenced Atlético goalkeeper in mixed zone. In recent months, both in Atlético and in its selection, Oblak has been acquiring responsibilities and does not lose the opportunity to face. "There was no difference between the first and the second part, in both we were worse than Macedonia," he said without excuses. According to the Slovenian newspaper Ekipa, the Atlético goalkeeper was the only one to serve each journalist and not get wet. "We did not deserve even the draw."
But the best came later, at the airport. Journalists witnessed a curious scene. Oblak stopped at a store on the premises and a Macedonian clerk approached. He identified himself as a fan and began chatting for more than a quarter of an hour. Oblak was kind and smiling. It was not a pleasant night for the Slovenian expedition that had greatly compromised their classification options and the Macedonians present were amazed by the goalkeeper's fair play. "I'll keep what we talk about, it's the right thing. We chat on some interesting topics, but I can say that I'm extremely surprised at how accessible and human Oblak is," the clerk explained to Ekipa.
Photos from as.com