Monument for Mollema and another second for Valverde
The Dutchman achieves his first great classic in Lombardy at 32 years old. Valverde finishes second for the 14th time this season. Bernal completed the podium.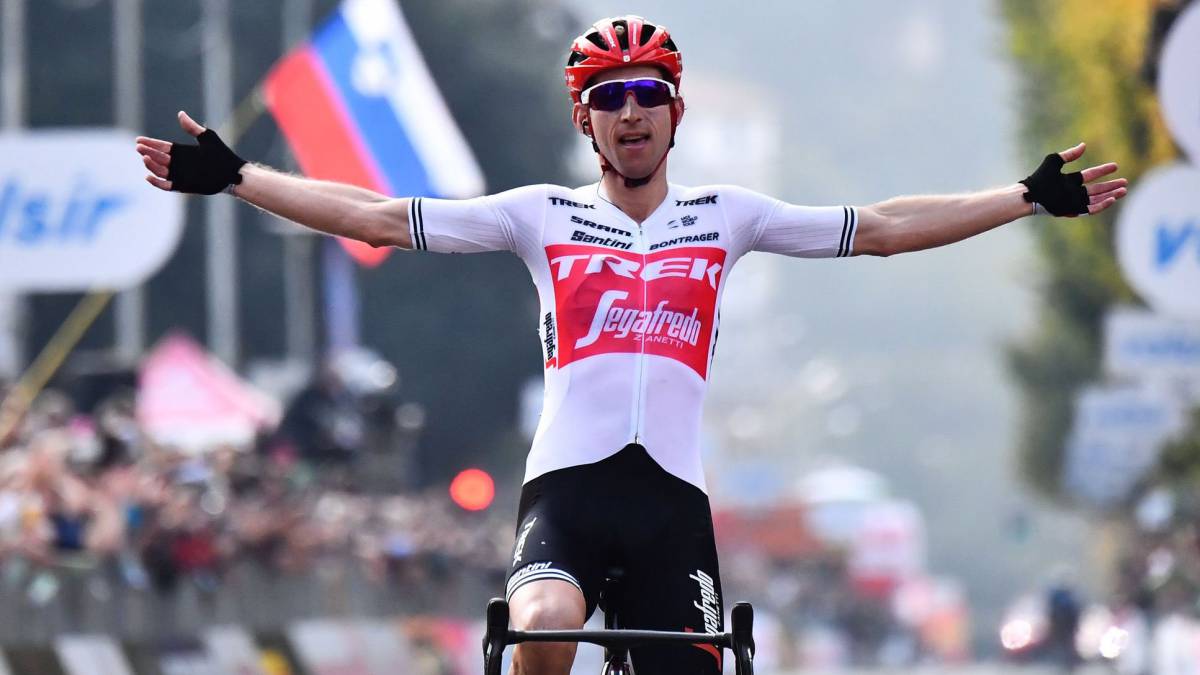 The Giro de Lombardía was the last official appointment for Alejandro Valverde in this special 2019 in which he wore the rainbow, and also provided a good summary of what his season has been. He finished second, for the third time in his history in the classic, behind a Bauke Mollema whose contrasted quality did not prevent his triumph from being a surprise. The Dutch's attack on Civiglio was not followed by any of the favorites at first. When they reacted it was already late.
That happened to Valverde. The Murcia is still favorite wherever he runs, whatever the month, but then it is the details, the decisions at key moments, and luck, which decide if he ends up raising his arms. He was very attentive, even starting if he saw that some cut was in danger. And he knew how to read that Civiglio was the place where the race could be decided. He tried it without luck, much more guarded than a Mollema that started next without much attention from the rivals. That was the mistake of the favorites, including the Movistar cyclist.
Roglic seemed to be the first to fall for the decision. He jumped on the plain for him and caught a few seconds in the pursuit of the race head. Valverde and Bernal collaborated from behind and hunted the Slovenian, forming a group of hunters along with Fuglsang and Woods. Many roosters to agree, and each stop gave Mollema oxygen, convinced that their options were never to look back.
A win, the first of the season, for a Bauke Mollema with a record that, despite collecting victories in the Tour, Tour, Switzerland, San Sebastian ... has always seemed potential for more. Go end of the Trek season: with Mundial (Pedersen) and Lombardy. Valverde, again, had to settle for second place, the most repeated in his results this season: 14, which have limited the number of wins, five. Another photo in the second place (with Bernal third), which is a boost for Spain in its fight to have five cyclists in Tokyo.
Photos from as.com