Mirotic: "The only important thing was the victory of the team"
It has been the MVP of the day with 43 valuation after a formidable performance: 33 points, 6 assists, 5 rebounds, 5 recoveries and 9 fouls received in only 31 minutes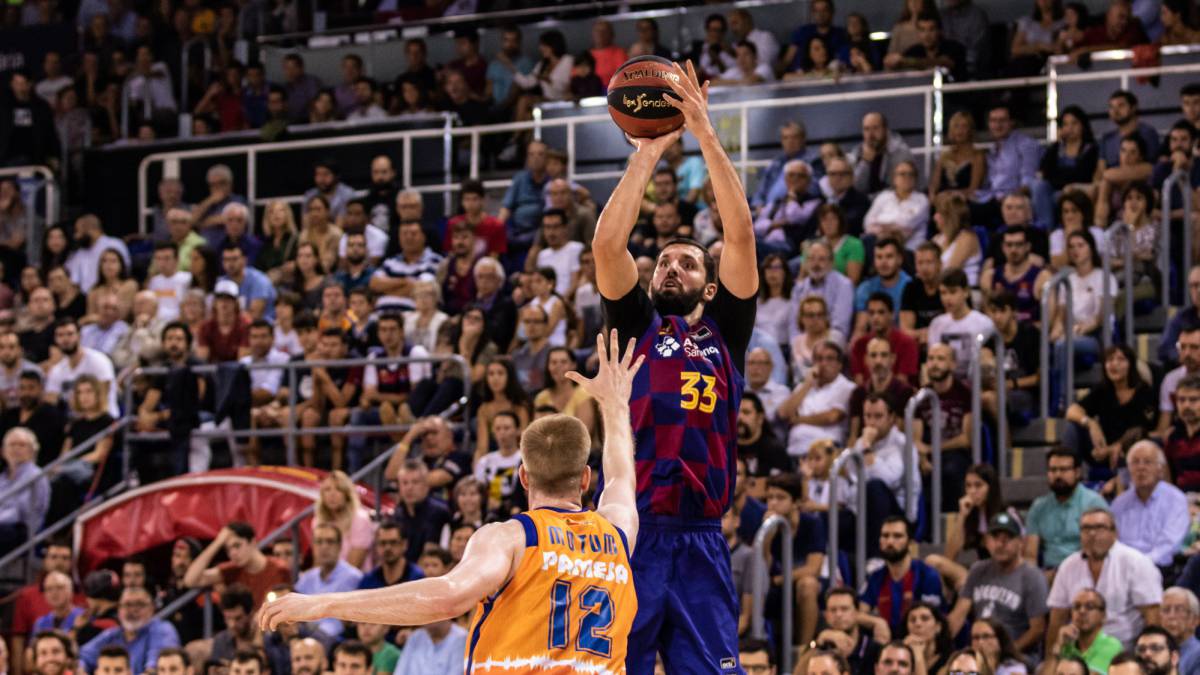 In just four days, the Spanish-Montenegrin of FC Barcelona, Nikola Mirotic, has achieved his second MVP in a great match against Valencia (97-94). "The important thing was not my personal performance. The most important thing was the victory and to be able to enjoy the great fans of the Palau," he said at the end of the crash
With 43 valuation after a formidable performance: 33 points, 6 assists, 5 rebounds (4 defenders), 5 recoveries and 9 fouls received in just 31 minutes of play, he surpassed himself. His scoring mark is the best he has had in ACB after the 28 points he scored against Manresa in 2013-14, and his assessment is the second best after the 46 achieved in Valladolid in the 2012-13.
season
"It was a great night at the Palau. The atmosphere was spectacular, the fans were one more player for us and I found a lot of energy," he said.
He has acknowledged that, "It was a very triumphant triumph. We knew the potential of Valencia and I simply did my game, but my teammates have also done a great job" .
For him, the key to the match, as happened in the Super Cup was, "that, once again, the whole team responded in those important moments where we made good defenses and finished well in attack."
It is the fifth time he receives this recognition: 3 times as a Real Madrid player (in 168 games) and 2, in only 4 games played, as a Barcelona player.
His assessment has been the best of a player of FC Barcelona after the 44 achieved by Thomas Heurtel in the past Playoff and has achieved the best scoring mark of the Barca team in the last five years. From the 42 points of Jacob Pullen against Valladolid in 2013-14, the day of his record of 12 triples, a similar score had not been achieved.
In addition, with six, he exceeded his record of assists in ACB and matched his mark in triples (4) and recoveries (5). Only two other players starred in such a match in the history of the Endesa League: Michael Anderson (40 points, 8 rebounds, 7 assists and 7 recoveries in 94-95) and André Turner (34-7-10-9 in 1996 -97) .
Photos from as.com