Meeke beats Deaf by 3 tenths in the 'shakedown'
Friends and residents in Andorra, the British and the Spanish have taken the first two places in the test section of the Rally of Spain.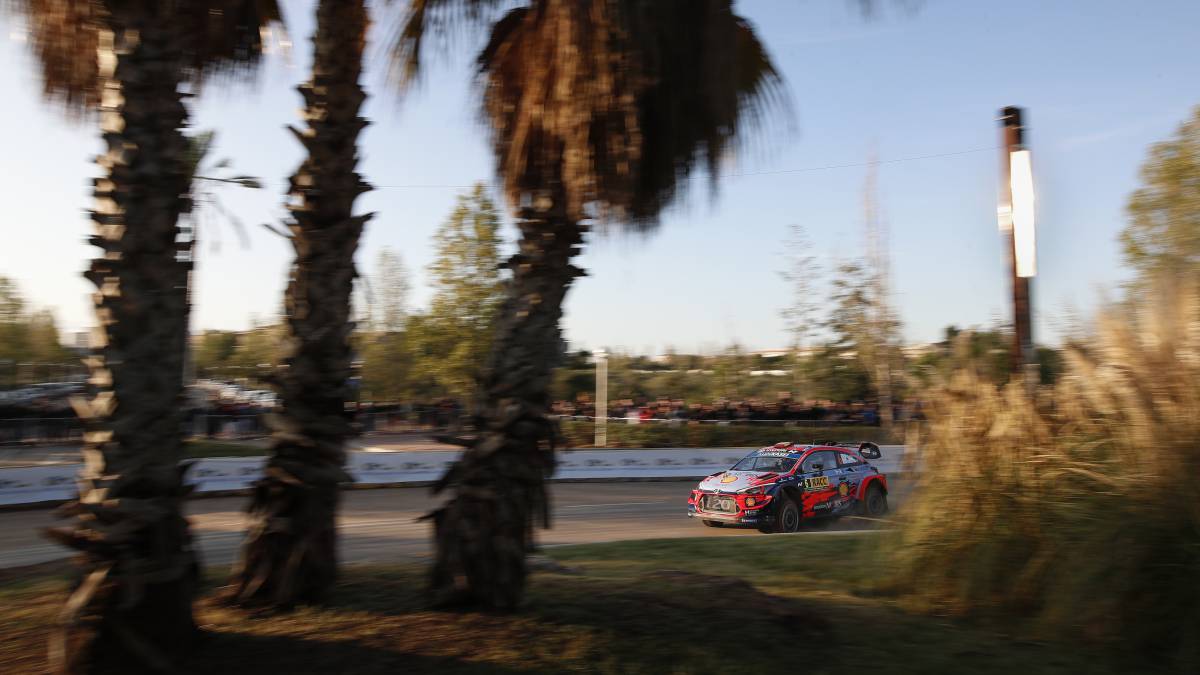 Friendship is not at odds with rivalry. And Kris Meeke and Dani Sordo have taken her to the extreme in the 'shakedown' of the Rally of Spain, since they have taken the first two places, but separated by only 3 tenths. Good friends and residents in Andorra, the couple has become the protagonist of the test section prior to the competition.
It has been difficult to move forward with Salou's shakedown. Its 2 kilometers of travel dawned yesterday waterlogged by heavy rains on Tuesday. But the organization made a titanic effort, and based on pumping and a lot of work they managed to have it ready so that the pilots could do their first kilometers before the test starts tomorrow.
On the first pass Thierry Neuville was the fastest, and in the next two Meeke scored the best time, but with Deaf stuck to his heels. The Finns Jari-Matti Latvala and Teemu Suninen finished a little more challenged, with the surprise of the Japanese Takamoto Katsuta located just behind them. Ott Tanak was sixth, ahead of the two 'Sebastian', Loeb and Ogier and Thierry Neuville.
Today we have allowed to go to the sections of tomorrow to the 'ovreurs' of the teams to verify how the special ones have been after the heavy rains. It is an unknown what may happen after the huge amount of water dropped on Tuesday, and although there has been some minor detachment, everything is ready for the competition to start tomorrow.
Classification 'shakedown '
1 Meeke-Marshall (Gbr / Toyota), 1: 31.6
2 Sordo-Del Barrio (Esp / Hyundai), at 0.3s
Latvala-Antila (Fin / Toyota), at 0.7s
4 Suninen-Lehtinen (Fin / Ford), at 1.3s
5 Katsuta-Barritt (Jap / Toyota), at 1.5s
Photos from as.com