Maverick commands the Yamaha arreón at the Japanese start
Slightly slow times due to the rain during the night, with Viñales ahead of Quartararo, Morbidelli, Márquez, Rins and Mir.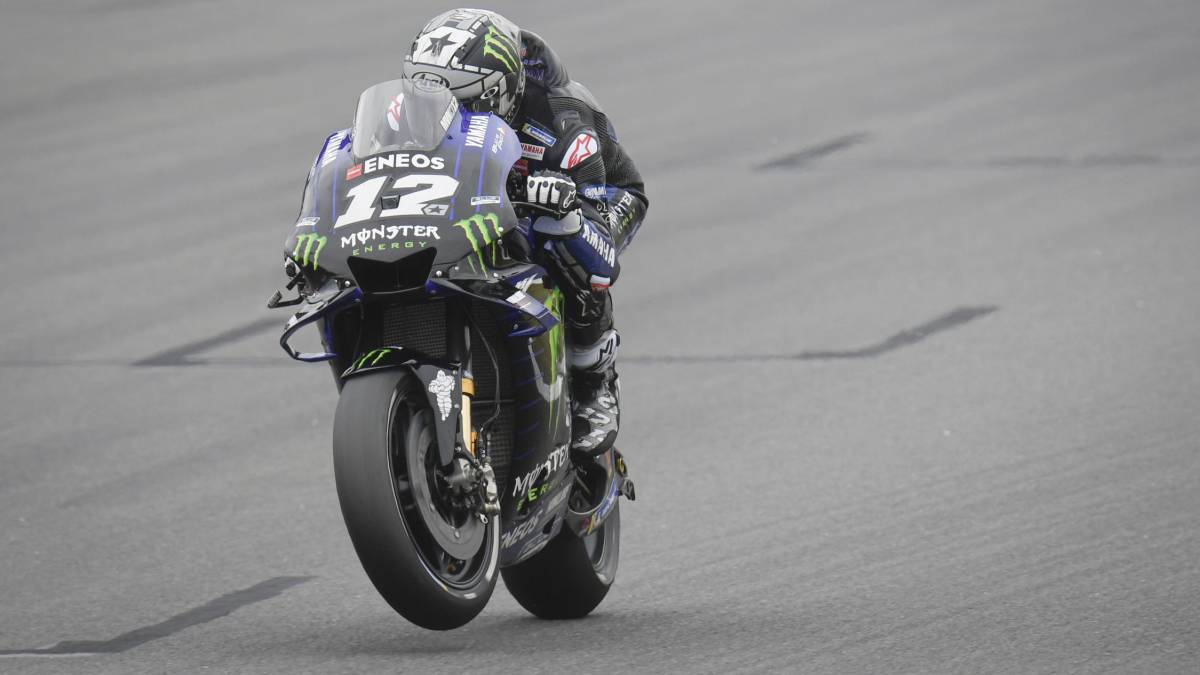 The race of the Phillip Island circuit in Australia is approaching, where a Maverick Viñales face is lit up that meanwhile starts in Japan, on the Motegi track, commanding the Yamaha arreón on an asphalt still lacking rubber by the rain fallen during the night. And that here MotoGP goes on track behind Moto3 and Moto2, where they led the FP1 Dalla Porta and Binder.
The M1 Spaniard has scored 1: 45,572, which is almost two seconds away from the record that dates to this track since 2015, Lorenzo's work, with 1: 43.790. If the weekend respects the weather, they will end up approaching that record or even exceeding it, but the forecasts speak of rain for Saturday. Be that as it may, the asphalt is the same for everyone and Mack has been able to overcome Quartararo by two tenths, that terrible enfant who in his year of MotoGP debut is sowing panic among his rivals, in general, and among his teammates. factory in particular. The third in the table of times has been Morbidelli, the other satellite of the house of the tuning forks enlisted in the Petronas Yamaha SRT.
The Italian-Brazilian has already remained four tenths of the head, as well as a Márquez who started fourth the weekend and without riding soft rubber at the end with which to attack the chrono. The recent conquest of its eighth World Cup, the sixth in the queen class, has not changed its grand prix routine and has clearly worked on the race. Behind him the two Suzuki have been classified, with Rins ahead of Mir, in clear signal that that bike is already going well in any circuit. In this one of Motegi, of the purest stop & go style, it is not bad for the Hamamatsu factory to start with the fifth and sixth place. By the way, that Rins opens for the occasion a helmet with Japanese inspiration and Márquez has resorted to last year, also with the local motives of his factory.
Close the top ten, with provisional direct access to Q2, Miller, Dovizioso, Pol and Crutchlow. It clashes more than other times that he is not among the top ten Rossi, because his factory partners take the first three places, but it is already known that lately he goes from less to more. The Doctor has started twelfth, behind Aleix. Further back Lorenzo has done it, which has been 19º, and Rabat, 22º.
Photos from as.com