Madrid visits the best base pair in the Euroleague
Micic and Larkin lead Efes and challenge Campazzo and Llull. Between the two they average 36.8 points, 13 passes and 44.7 valuation. Garuba can debut.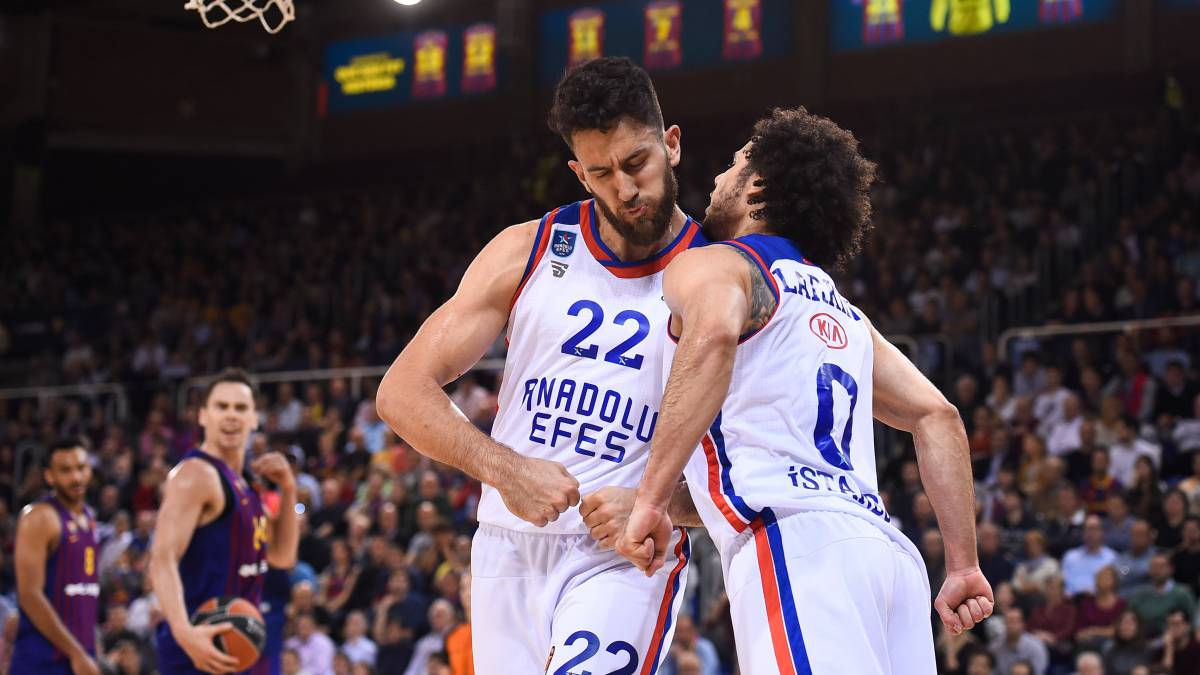 Madrid play this afternoon at the Sinan Erdem in Istanbul, home of the 2010 World Cup, the Final Four of 2012 and 2017 and for two courses the Anadolu Efes field, runner-up of the tournament. A large pavilion with capacity for 16,000 faithful, "one of the most difficult exits," according to Laso, who takes Usman Garuba and could debut in the Euroleague with 17 years. Leave Mejri in Madrid (quite recovered from a sprained ankle), Reyes (who also did not play on Saturday in Santiago and accumulates 40 minutes between ACB and Euroleague) and Thompkins. The American is a separate case, he has not yet been registered "by low form", according to the official version, almost eight weeks after returning from vacation. It seems, yes, that he will play shortly: "He is much better and we value getting him as soon as possible," reports Laso.
"The Efes is a team with great players and has found a style that makes it very dangerous," explains the coach. Among the "great" are Vasilije Micic, desired by the whites a few months ago, and Shane Larkin. Possibly the best base pair with which Campazzo and Llull (and Laprovittola) can be measured. Ataman put them at the same time so as not to waste arsenal. The Serbian averages 17.3 points, 10 assists and 22.7 points. The American, who was not before Barça, 19.5 points, 3 passes and 22 credits. Between the two, 44.7 valuation. "They are the two players who have the most ball to show off and make their teammates look," says Causeur.
Photos from as.com