Machín already draws in double sessions 3-5-2 of Espanyol
The new coach of Espanyol instills from the first day a model in which the lanes are paramount. He has nine days to make an eleven type.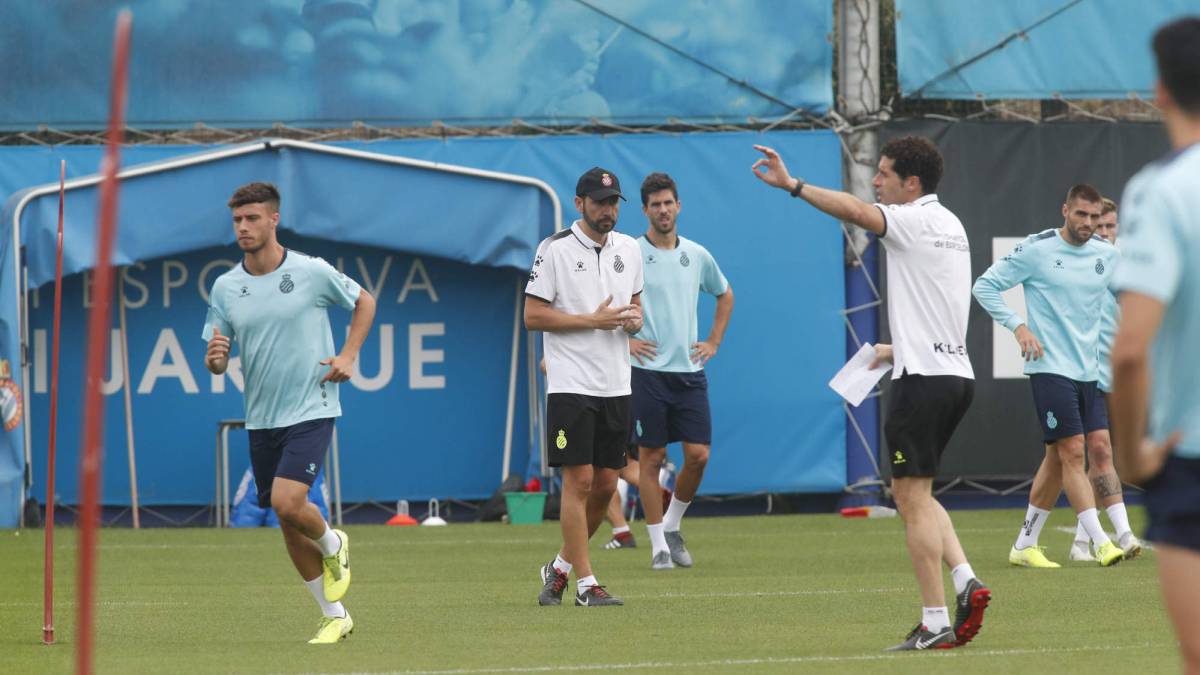 The arrival of Pablo Machín is not only a mood revulsion for a sunken team in the LaLiga classification, but mainly a kind of revolution in the Espanyol game model. It is non-negotiable for the new coach, except in specific match circumstances, a system that premiered in Girona and that also accompanied him to the end in Seville: 3-5-2.
A scheme that will be the great attraction of these coming weeks as you move the pieces to draw it, but also in the coming months, because the winter market will move depending on whether any position is lame. Machín has already arranged four training sessions only in his first two days with the team to announce the changes and to start rehearsing them, given that he has nine days until the dispute of his debut game, Sunday 20 in Cornellà before the Villarreal It will be a novelty for most players, as assumed by one of the captains, David López, recognizing on Wednesday that he has never played in a behind three centrals.
With Diego López as goalkeeper, in a hypothetical alignment of Machín, although it is still too early to make it, the role of the lanes becomes especially relevant. So a priori Adrià Pedrosa will start as a starter on the left and Sébastien Corchia (whom he already directed in Sevilla) on the right, without ruling out Javi López or the emergence of the young Víctor Gomez, for his offensive mood. The aforementioned David seems safe as one of the three centers for his displacement of the ball, and he would be accompanied by Fernando Calero and Bernardo Espinosa, indisputable when the technician implemented this system in Girona.
In the midfield, different options arise depending on the context. One step ahead of Marc Roca, Sergi Darder and Esteban Granero, or Víctor Sánchez, more rocky, could play in that team.
And in the front, also several options. Between Facundo Ferreyra and Jonathan Calleri they will decide to be the reference point, with a more mobile hitch that Matías Vargas and Óscar Melendo fit perfectly, with more difficulty Wu Lei. Even the 'Monito' or Pablo Piatti could occupy the lane ... A whole world to discover.
Photos from as.com