Lucas Vázquez and Cristiano's march: "We have another 7 ..."
In a promotional event, the Galician added about the Portuguese: "He was very important to us, but we are happy with the template we have."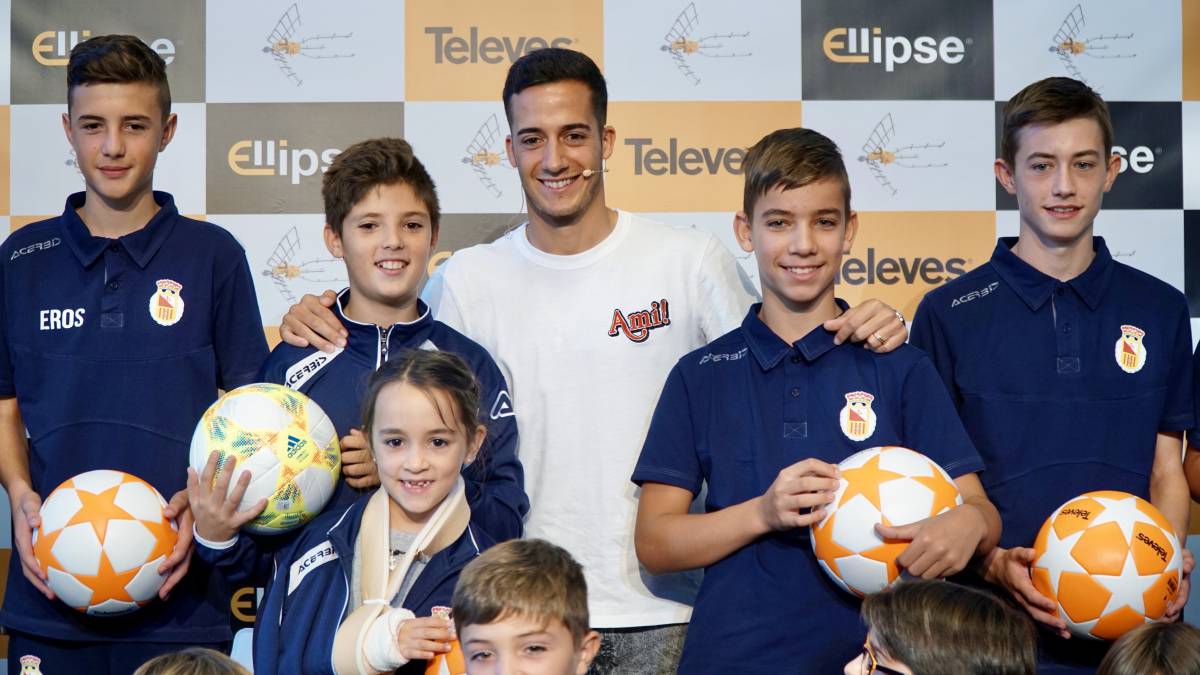 Lucas Vázquez has attended an event organized by the multinational specialized in telecommunications Televes in Santiago de Compostela, of which he is an image, where he has answered questions from a group of young soccer players and media about his past and present at Real Madrid.
On the condition of leader of Real Madrid, Lucas Vázquez said: "We are leaders, with a good situation in the League, and we have to be proud of it."
The defeat against Paris Saint Germain: "It was a difficult time with the defeat in Paris, but the team was very good."
Cristiano Ronaldo celebrates his second season outside of Madrid, and Lucas Vázquez explains how the Portuguese was: "What changed is that we have another number 7, other players. He was very important for us, but we are happy with the squad we have and we want to fight for everything ".
About his arrival at the first team in Madrid: "He was a little nervous. It was something he dreamed of as a child and being able to fulfill it was wonderful. But he was nervous."
Your beginnings: "My first memories as a child are playing football with my brother. Always surrounded by balls. I started with three or four years. What I would tell you is to trust yourself, never stop dreaming and working. the goals are reached. The important thing is to enjoy football every day. If it is achieved, it is the best there is. "
Women's football: "Of course I have gone to girl games. Women's football is booming, evolving. It has everyone's support and that makes it better and more beautiful."
Photos from as.com