Laso, about Jaycee Carroll: "In the face or cross come the big ones"
He also praised Mickey: "It was his best game as a Real Madrid player, you have to take advantage of his ability to play near the basket."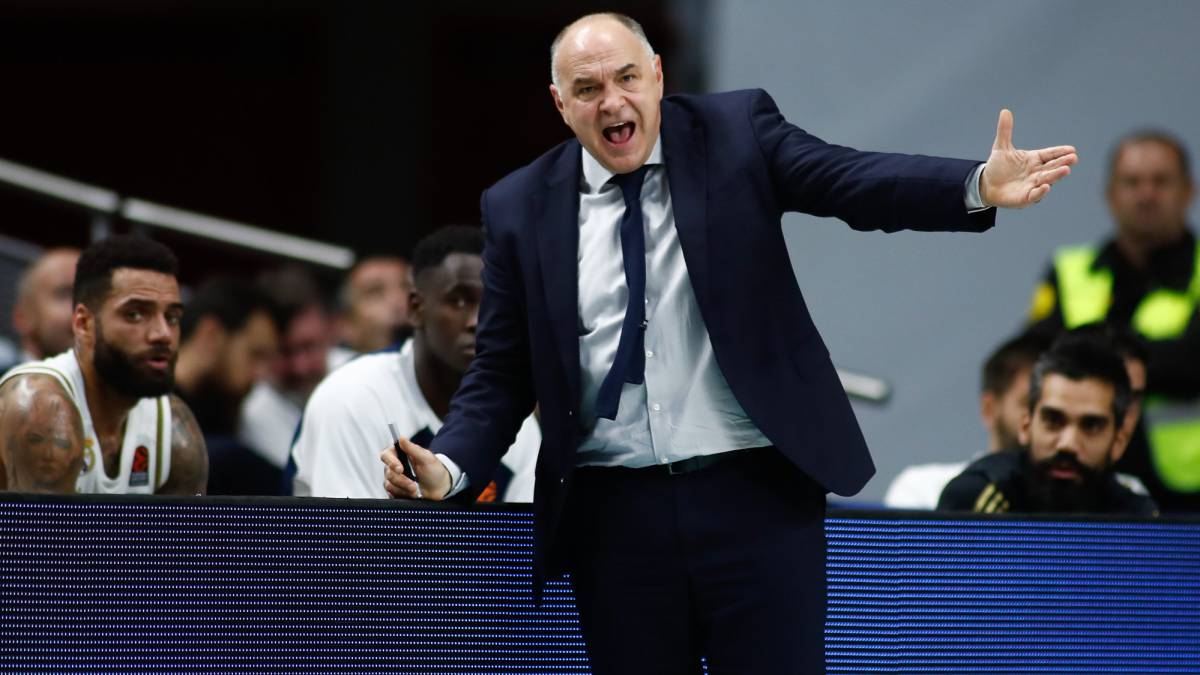 Real Madrid coach Pablo Laso highlighted after the victory against the Israeli Maccabi Tel Aviv (86-85) achieved with a triple final of the American Jaycee Carroll, which in "the face or cross" is when "the great players" come out like him or escort Scottie Wilbekin.
"In the face or cross come the great players: Wilbekin has put a basket to win, Carroll a great triple to win," said Laso, who highlighted the "hardworking" victory achieved by his players. The Vitorian coach considered that during the first half he had a "sense of dominance", but that the "very bad" start of the third quarter, in which they received a partial 0-12 in the first four minutes (50-56) gave options to Maccabi, who made "a very serious game" and have a "great attitude" defensive.
Asked about the hero of the night, Carroll, Laso said that one of the keys is that the team "knows how to look for him" and that he maintains "the scoring instinct" despite having had to be out for a week because of a fall. "On the last play, the departure of Carroll was mandatory to create attention, they have stopped Sergi (Llull), Rudy (Fernández) and Facu (Campazzo) were open, but in the defensive changes they have lost Carroll (... ) The shot is well sought after by Sergi, and then he can put it in or not, but he has put it in, "said the coach.
Today, a great game was played by the American center Jordan Mickey, who with the arrival of Tunisian Salah Mejri will have more competition, something that Laso does not care about, since his priority is that the team is prepared so that "everyone is important". "I probably think it has been Jordan's best game as a Real Madrid player, he has been very solid in offensive situations, he has taken fouls, made free throws, an open shot ... I am happy for him and we must take advantage of that ability he has had well to be able to play near the basket, "he praised the American.
The worst of the game for Laso was the start of the third quarter, which was "pretty weak" with "bad decisions" that has allowed the Maccabi to "enter the game" and forced them to "double the work." Finally, Laso recalled that the Euroleague is "very demanding in every game", which causes that there are no favorites in each match, something that in his view has been producing several seasons. "The year we won the title we lost with the Red Star that did not even enter the 'playoff'. That is the greatness of the Euroleague," he finished.
Photos from as.com