Jordi Trías retires after 20 years as a professional
The power forward announced that he is retiring. "After 30 playing basketball, of which 20 have been professional, I think it's a good time to finish this stage," he said.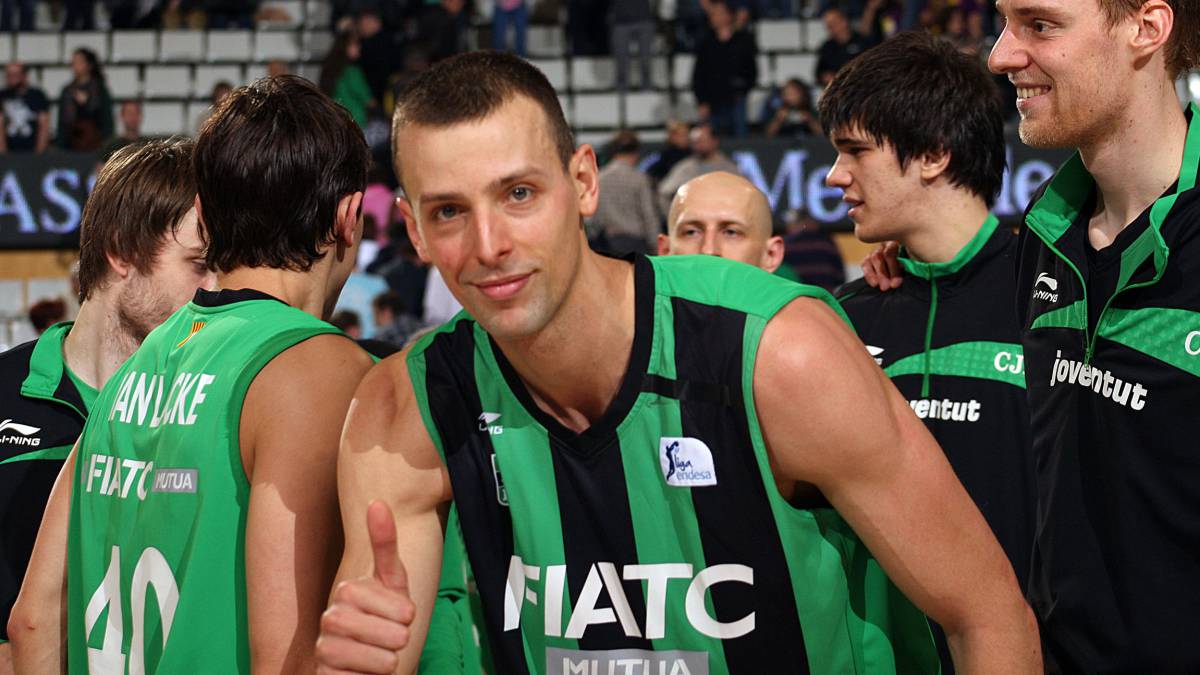 The Spanish player Jordi Trias announced this Thursday that he retires from professional basketball, with 38 years and after 20 years of career and 30 years playing the sport that is his passion, and with it closes a "wonderful stage" of his life that It has led him to win a Euroleague with FC Barcelona and to be 'MVP' of the 2007 Copa del Rey that also won a Blaugrana dress.
"After 30 playing basketball, of which 20 have been as a professional, I think it is a good time to finish this stage. It is really complicated to do so, while writing these lines I feel strange and nostalgic. With a feeling that I had not had before, "he wrote in an open letter on his social networks.
Trias, with 38 years, closes his professional stage in the ranks of Girona Basketball in the LEB Silver, team in which he trained in lower categories and with which he closes a round cycle that, previously, took him to Figueres, Murcia, Barcelona , Badalona, Andorra, Valencia or Manresa. Always close to home and always with some weight in all projects
He retires with a good record, thanks to his five-year career at FC Barcelona. As a Blaugrana he won the Euroleague of 2010 in Paris, but also two Copas del Rey (2007 - being MVP-- and 2010), an ACB League in 2009 and two ACB Super Cups in 2005 and 2010. In addition, he wore the shirt eight times of the Spanish team
Trias, born in Girona, started playing basketball as a child in the streets. "I remember from my childhood bouncing down the street while I was going home, when it started to rain while I was throwing into the park's basket, and considered that the rain and getting wet was not enough reason to get me off the track," the Catalan recalled.
He had words of thanks to his family, to whom he will dedicate himself now, but also to the world of basketball for helping him "grow" and gain "confidence" in himself, as well as giving him friends for a lifetime. He does not forget the players, coaches, coaching staff, employees, journalists, agents and referees with whom he has coincided in his long professional career.
Del Casademont Girona remembers his debut at ACB before his family and friends, a moment "impossible to forget" for him. He thanked Murcia for helping him mature during his assignment, and FC Barcelona for showing him that dreams can "come true with enthusiasm and passion" .
"Barça is a club of such a great magnitude that it was always exciting to wear his shirt, for all that it represents and for being where I reached the height of my career," he said of the Blaugrana entity and its passage through the Palau.
He also highlighted having been able to play at the Joventut Badalona Club, a historic club like the 'Penya', which "sure has one of the best quarries in Europe." He thanked Andorra for allowing him to contribute to the growth of a project already consolidated in the ACB, and Valencia Basket for giving him the opportunity to "compete again for the highest objectives" .
After a brief step through Barça B, a subsidiary of the Blaugrana club, helping the youngest, he signed for Bàsquet Manresa, where he lived an "unforgettable" and very "emotional" year, also achieving promotion to the ACB. Finally, he returned to Basketball Girona to finish "playing at home" .
Photos from as.com