Japan keeps looking for Alonso
There are no Japanese in F1 since 2014 and the driver who makes them fight for victories has not yet arrived. Naoki Yamamoto could be, but his age does not help.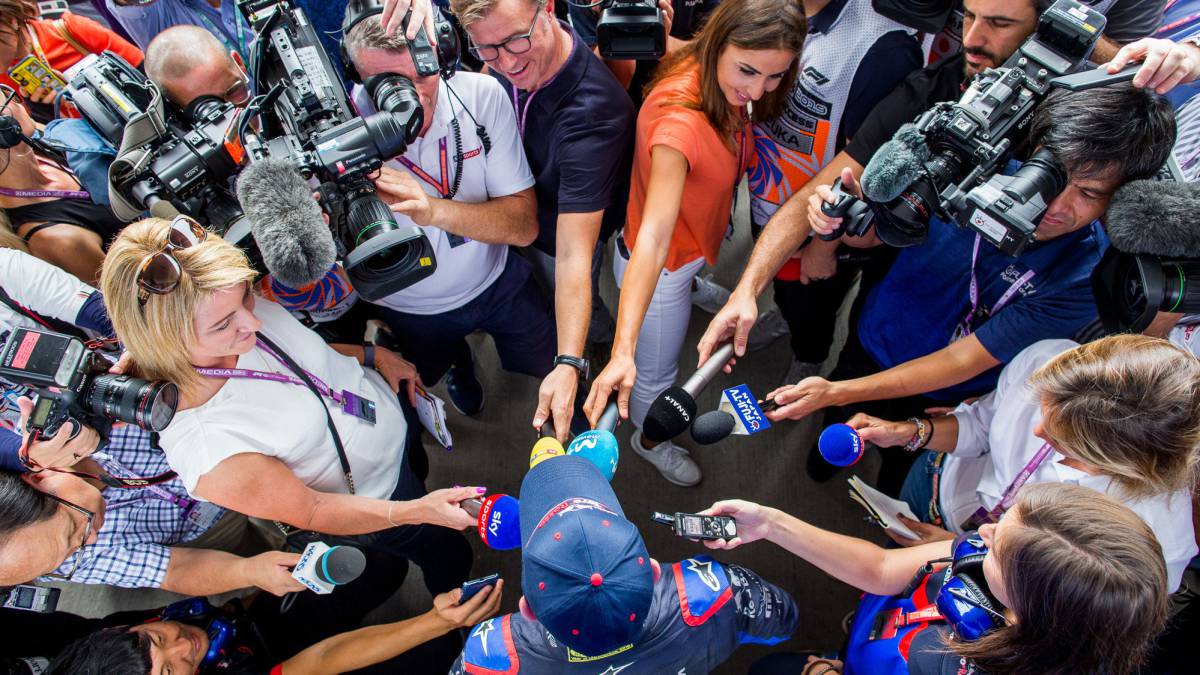 Satoru Nakajima, the first Japanese to be an F1 driver for a full season, recently recognized in an interview with this media that his country has not yet found his Alonso, the driver who placed them in the elite of motoring. "In Spain Fernando arrived and was world champion, but in Japan the step has not yet been taken to the next level. In the 80s or 90s it was important that Japanese drivers, manufacturers and sponsors took a place in the races, now we must ensure that we are not only there, but we are competing for results. There is a good group of talented Japanese drivers progressing, some in Formula 2. If they take advantage of the opportunity, I am sure that they will raise the level of our motor racing, "explained the Japanese , who was a partner of Senna or Piquet.
Since 2014, with Kamui Kobayashi, there is no Japanese on the F1 grid. With the projects of Honda and Toyota at the beginning of this century, their presence used to be greater: Takuma Sato and Kazuki Nakajima reached a certain regularity and there were also presences of Sakon Yamamoto or Yuji Ide. In total, 22 riders from the country of the rising sun have played 401 grand prizes, having taken the podium three times: Aguri Suzuki (Japan 1990), Takuma Sato (USA 2004) and Kobayashi (Japan 2012) .
For now, Honda's latest F1 wins have foreign faces, Button or Verstappen are the latest examples. The dream of the maker of Sakura is to fight for medium-term titles with a local protagonist, for that they have launch platforms, but for now there have been no chosen ones. The last one that seemed close was Naoki Yamamoto, who on Friday debuted at the controls of a first-class car, Toro Rosso, in free practice. His role was more than worthy, he was 17th less than a tenth of Kvyat without incident and with a sober driving, did not seem tester. This rider is the current SuperGT champion (along with Button) and the Japanese Super Formula, the championship that is closest to F1 even above the F2 in mechanics, performance and sensations, say those who know him. There the best pilots of the country, veterans and novices, compete against international aspirants such as Alex Palou, Nick Cassidy or, in the past, Vandoorne or Gasly. There are applicants there, while in F2 only Matsushita has managed to stay.
Yamamoto's problem is his age, 31 years old, and his aspirations: father, star in Japan with a complete career program. Nor does it fit with the interests of Red Bull, which still has free spaces in Toro Rosso for the future. "It doesn't fit the criteria at the moment, but it was worth giving it a shot," Christian Horner told Sky after the free training. Although the reality is that Honda gains political power in the binomial with energy companies as it improves its performance. And there will come a day when they will have enough authority to choose one of the Toro Rosso pilots. And it will be Japanese.
Photos from as.com