Iannone 'slits' against Aprilia and complains about Aleix's motorcycle
The Italian protests because he says that Espargaró's mount is better: "I don't ask for an acceleration like Ducati's, but my teammate's."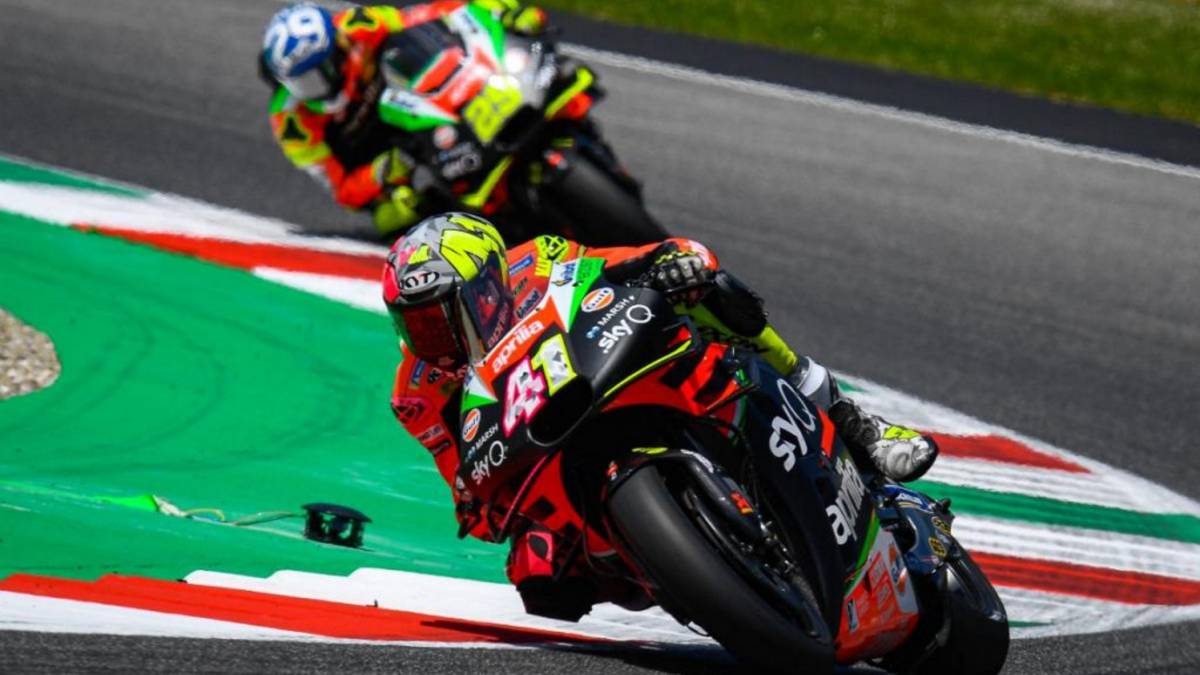 "I take the curve in the wake of another pilot and I am half a second slower while maintaining the same trajectory. It is inexplicable, I can not stay in the wake of other pilots and obviously I am paying for it. Meanwhile, my partner is capable to stay in the wake of the fastest motorcycles, it is strong in the straight areas and makes a difference, "says Andrea Iannone to 'GPOne.' Complaints of the Italian, who is 16th in the MotoGP overall with 33 points for the 14th and 46 of his partner in Aprilia Aleix Espargaró, not only refer to the time of turning the motorcycle but also cover more aspects: "It is not only a matter of top speed, because those who go faster slow down later. I of the third at the sixth I lose more than anyone, and I have to drive differently, stressing the front tire and braking differently. "
"There are things to do because I am not happy. This is the most that can be done with the means they have given me, I am a professional and therefore my duty is always to give my best, but I expect more from Aprilia. I hope that the problem is solved, I think it is his duty: I do not ask for an acceleration like Ducati's, but that of my teammate, "concludes Suzuki's expilot. Iannone's protest to his own team is hard and it will be necessary to see how the transalpine builder receives the message and if there is a private response or also in the media.
Photos from as.com