Hamilton vs. Alonso, according to his former partner Jenson Button
Jenson Button, the only one who won both at McLaren, underlines each other's strengths. By technical domain it stays with Barrichello.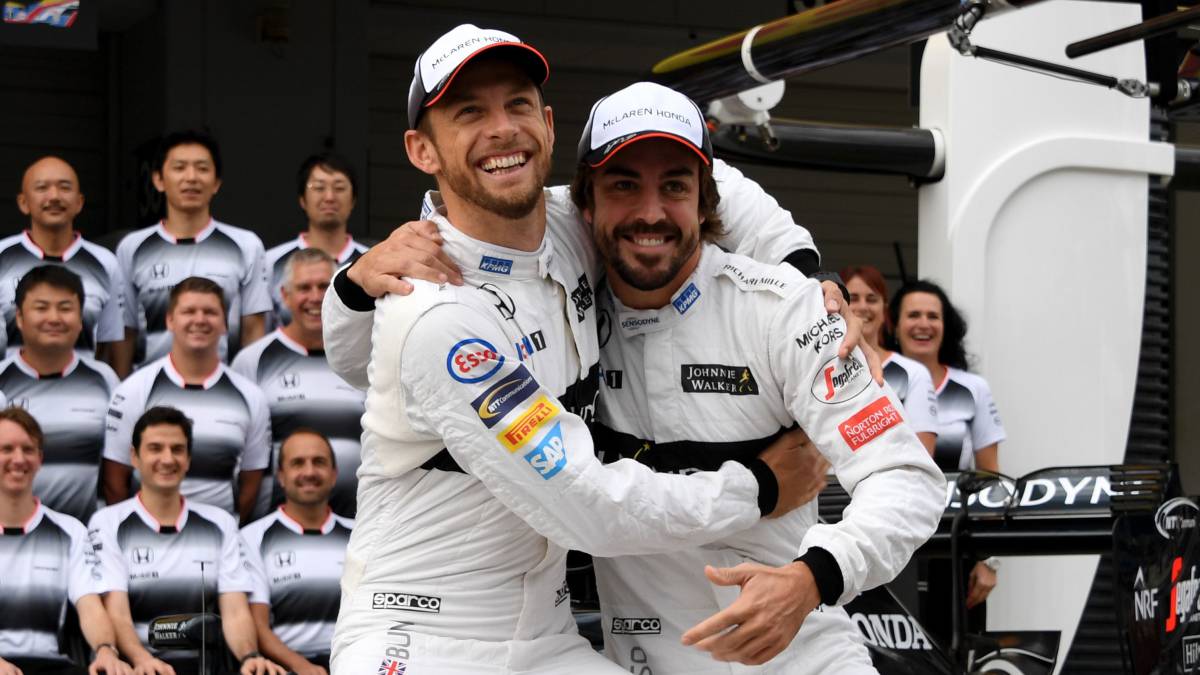 Jenson Button, the only driver who beat Hamilton and Alonso with the same mechanics, is the protagonist of the latest installment of the official Formula 1 podcast, 'Beyond the grid'. And he recognizes that, among teammates, he finds it difficult to choose the best of all: "I don't know what 'best teammate' means. The fastest would be Lewis, and the strongest in all areas is Fernando. But everyone has weak points. , as I have them. They both have an extreme talent and titles. A teammate who was technically ahead would be Rubens (Barrichello), by how he set up the car, I learned a lot from him. And the one that surprised me the most was Czech, by its speed and how fast it was on Sundays or in the rear train circuits, even if it wasn't always ".
The Briton, 2009 world champion, recalls his battles with Hamilton wheel by wheel when they shared a garage at McLaren: "I liked the challenge of running against Lewis. I didn't fear it, even if they were better than me there was nothing to fear. you don't fight the best, what's important? It was an important challenge to run against another British champion in a British team, it was amazing and made many headlines in the press, even if we didn't do it for that. "
"Today it is not usual to see two fellow drivers wheel to wheel, one has more luck with the strategy and that's it. Like Sebastian in Singapore, but then there were wheel-to-wheel battles as Webber and Vettel also had," recalls Jenson, who It has been through the resistance, the SuperGT and the 'offroad' in recent months
Photos from as.com