Hamilton and Alonso's chascarrillo about his lifestyle
"I don't allow anyone in my office or in my house to buy any plastic," said the pentacampeón, who wants his "carbon footprint to be neutral."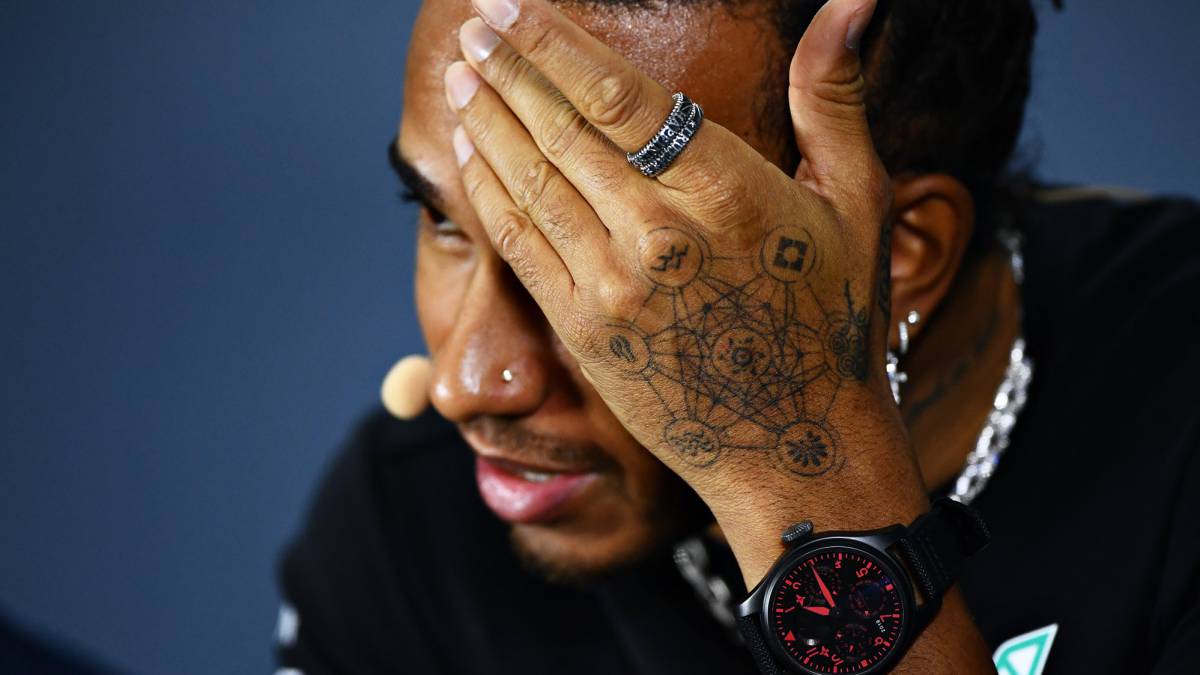 In the 'paddock' it is known that the official press conference of the FIA is not usually the most fluid of the weekend, nor the one that makes the most headlines, and that in Mexico, on Thursday, the two great champions of the decade, Vettel and Hamilton. The star theme on which the British press returned and returned were the messages published by the British pentacampeón in their social profiles on climate change, that "I want to leave everything" talking about "the extinction of our race", "the world it's a disaster "or" world leaders are either uncultured or don't care about the environment at all. " They are not strange messages in the world of social networks, but when they come from a sport legend.
The Briton, who has been following a vegan diet for years, is an activist against climate change and the causes that lead to him: "Farms are the biggest pollutant we have, they pollute more than 50% that the transport industry combines." Although his lifestyle (he can take more than 100 flights a year and pilots a technical prodigy that consumes more than 100 kilos of fuel per race) does not fit that activism, and that led to a slight click of Alonso last Monday at an event in Madrid of Kimoa and an NGO that protects the seabed: "I would never release the message that Lewis launched, for example. You cannot send a message and then do the opposite the next day. We all know the lifestyle he or she can lead. that I can take with me. Formula 1 pilots take 200 planes a year and then you can't say you don't eat meat. "
In Mexico, Hamilton was asked how to combine some ideals with his current life plan, relating it directly to that Asturian comment, and this was his answer: "Many people have opinions on how I use my social networks, but in the end it is my platform and we all have a voice. Everyone chooses how to use it. Perhaps this is not the simplest, because yes, we travel the world, we drive F1 cars and our carbon footprint is greater than that of a person who always lives in it city, but that does not mean that I should be afraid to say things that can be a positive change. Over time I am increasingly aware that it takes time, it is not easy to fix, and it also takes time to understand the implications. people want to look, it depends on them, but I would feel that I do nothing positive by not mentioning it ".
Fernando Alonso rang twice in this press conference. The first when the previous question was asked, and the second when a local journalist who shares his name and surname with the Spanish double-champion made another to Vettel, who could not contain a shy smile. And there were five more questions for Hamilton on the subject of his message on social media. "I try to make sure that at the end of the year my carbon footprint is neutral. I don't allow anyone in my office or in my house to buy any plastic and I want everything recyclable, from the deodorant. I sold my plane years ago and now I fly much less, or so I try, using commercial airlines. I have avoided trips. I have an electric Smart at home and I have sold many of my cars I worked very hard for. "
Photos from as.com