Haland scored nine goals for Honduras in the U20 World Cup
The Norwegian striker who likes Madrid shattered the Central American team. "It has been something wild," said his teammates. It was the Golden Boot of the tournament.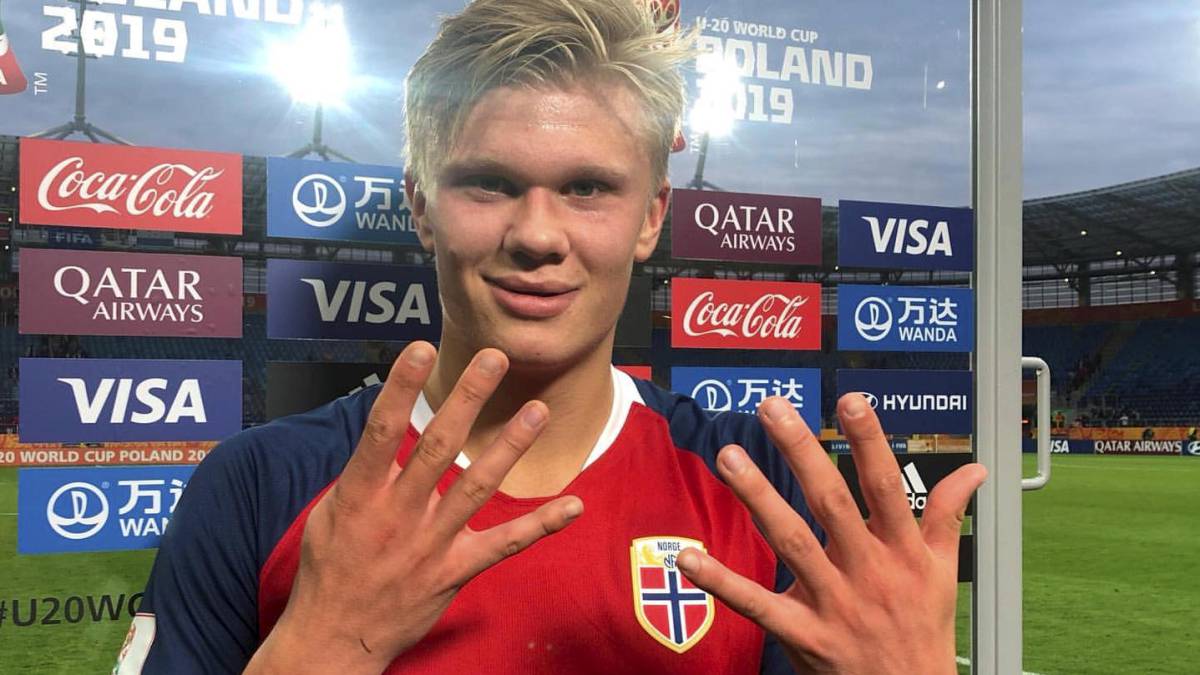 Last May 30, Erling Haland made history of the World Cups. No matter what category, no one had ever managed to score nine goals in the same game ... until this Norwegian came to monopolize the scandalous thrashed of his country to Honduras (12-0) in the last World Under-20.
Norway had to fatten his goal account thinking of being the best third of his group and the Catracha team, which suffered two expulsions, was a wimp in the hands of Haland. Before the break, the left-handed tip had already scored four goals for the Central Americans. In total, eight goals with his left leg (one of them for a penalty, which he did to him, and another one was beaten later) and another with the right. He didn't even have to use his height in the air game.
A "wild" performance
Despite his great performance, Norway crashed into Uruguay and New Zealand and that closed the way to the round of 16. So Haland could not expand his account. Nor did he need to be the Golden Boot of the tournament. The following in the table, the Italian Pinamonti and the Senegalese Sagna, stayed in four targets ...
But it will always be the U-20 World Cup of Haland's nine goals. "It was a wild thing," said fellow Hauge, also a forward, in the Norwegian media. "It was fun," Haland simply said. A predator who has fun.
Photos from as.com