Good feelings from Fultz, but the Sixers remain intractable
The Sixers passed over the Magic on a day where the main stars rested; Bulls, Bucks, Wolves, Clippers and Celtics wins.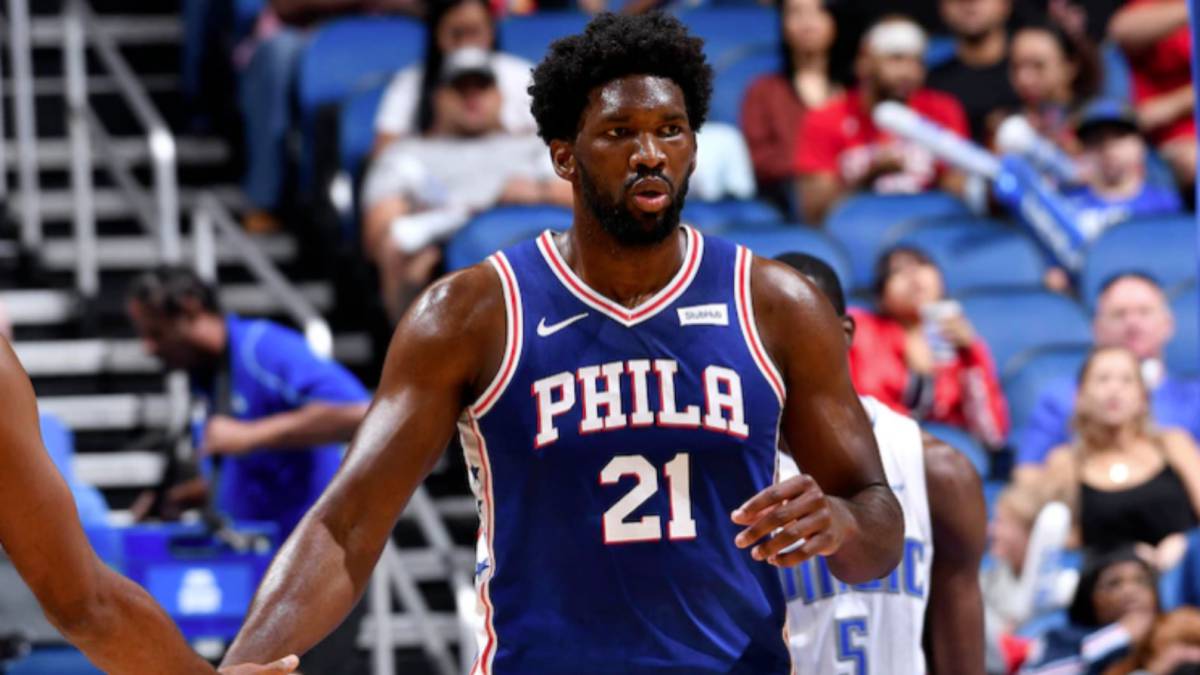 Last night we lived on the penultimate Sunday before the 2019-20 NBA season begins. A new pre-season day that ended without major conclusions beyond the new exhibition of Zion Williamson with the Pelicans. The main stars rested in the victories of Clippers, Celtics, Bucks, Bulls and Wolves and the most interesting game was that of the Sixers, who won the Magic in Orlando.
Magic 94 - Sixers 126
Brett's team is leaving a good feeling in the preseason. They comfortably beat the first game to the Long Lions in a match that was the first triple of Ben Simmons in the NBA. This time the base did not score from outside, but the Sixers also won with good minutes from Embiid (15 + 9) and contributions from Harris, Richardson, Horford or Thybulle. In the Magic, Markelle Fultz continues to awaken good feelings and finished with 12 points and 5 assists in 20 minutes.
Wolves 131 - Maccabi 101
Victoria of Minnesota with a timid contribution of Andrew Wiggins and Karl Anthony Towns. 9 points per head with 12 and 11 minutes per beard in an encounter without history in which the locals had a choral game to beat the Europeans, among which the 20 points of James Young stood out.
Wizards 108 - Bucks 115
Milwaukee remains intractable in preseason. 4 of 4 for them without Antetokounmpo, who rested after exhibiting with Doncic on the previous day (34 + 11). This time it was Middleton who led his team (22 + 9 + 4) with the help of Ilyasova and Brown (18 each). The Wizards, who are still drifting, had Bradley Beal as their leader, who added 20 points.
Raptors 91 - Bulls 105
Marc Gasol, Serge Ibaka and Kyle Lowry rested in the defeat of the Raptors against the Bulls in a game played in Canada. The absence of the Toronto references made Anubony assume gallons and was with 15 points the top scorer of his own. Of course, the man of the game was Zach Lavine, who made 26 + 5 + 4 in less than 25 minutes and with a spectacular 9 of 14 in field shots. He was accompanied by Coby White (18) and Lauri Markkanen (15 + 13).
Clippers 118 - Melbourne United 100
Doc River gave rest to Kawhi Leonard and Paul George against Melbourne in a game resolved by the intention and led by Montrezl Harrell (22 + 6) and Lou Williams (16 + 4 + 7). Few conclusions can be drawn from the Clippers in this preseason. Candidates for the ring, final preparations for the regular season, when the important thing begins. Meloi Trimble stood out for Melbourne with 22 points and 6 assists.
Photos from as.com