Gold Spain is wanted even in Australia
It rains proposals in the FEB of federations of other countries to go to play before the Games. Nor is a United States-Spain ruled out.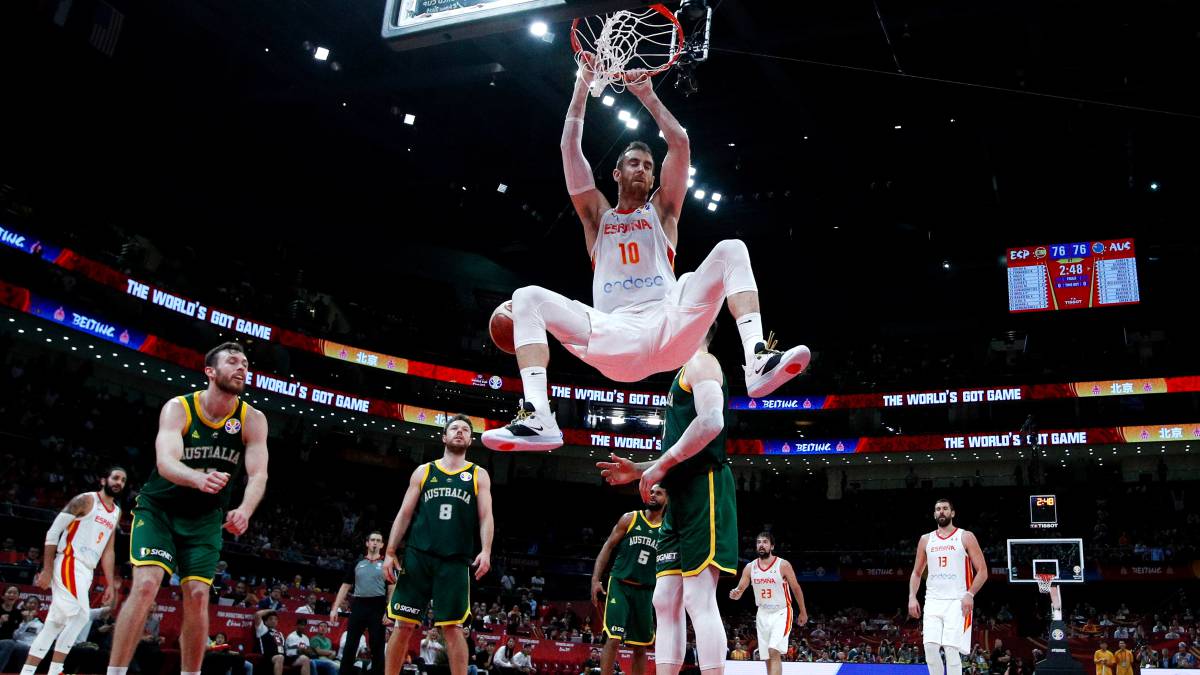 The Spanish basketball team, the new world champion in China on September 15, will be the jewel of summer in preparation for the 2020 Tokyo Olympics. The proposals of various international federations are raining in the FEB office so that the Scariolo team play next July on their land. As AS learned, one of the most attractive surveys the FEB has received comes from Australia. Victim of the heart of the National Team in the semifinals of the World Cup, the boomers would like to take a rematch at home before traveling to Japan. It is not just any proposal. Australians have already organized two mega events with USA Basketball this summer. Economically and at the image level, it would be a juicy proposal.
However, Jorge Garbajosa, president of the FEB, wants the preparation for the Games to respond, first, to sporting criteria. Experiences like the one in Los Angeles this summer were positive, but neither is it about bringing and bringing the players for a month so that they do not arrive in the best conditions for the Olympic event. In addition, the FEB wants the National Team to play friendlies in Spain to walk the Naismith Cup in thanks to those who accompanied their trajectory during the World Cup. That the players are honored by a hobby that wants to see the heroes of the Wukesong and that the sponsors who have been with the FEB at worse times are recognized and with exposure of their brand in Spain.
The possibility of playing a Spain-United States during preparation is also in an embryonic state. The relations with USA Basketball are excellent. From China (before the latest events) and Japan the possibility of organizing a friendly was considered. Doing it in Spain like 2010 would be another possibility but there is the complexity that there is no megapavilion in Spain where to organize a party to be able to make it profitable. The US cache is very high (over one and a half million euros) and that is where facilities such as Lille where Spain won the 2015 Eurobasket are missed. In the coming months the FEB will finish outlining a pre-calendar Games that looks attractive and without pressure. While Serbia, Lithuania, Slovenia, Greece or Russia fight in the Pre-Olympic for a place in Tokyo, Spain will savor their gold while making an ideal preparation for the Olympic event.
Photos from as.com