From typhoon to the challenge of Verstappen to Sainz: "Are you ready to lose?"
"More FIFA 20," Leclerc said at the anticipation that the track activity will be suspended on Saturday due to the impact of Hagibis. And several sign up.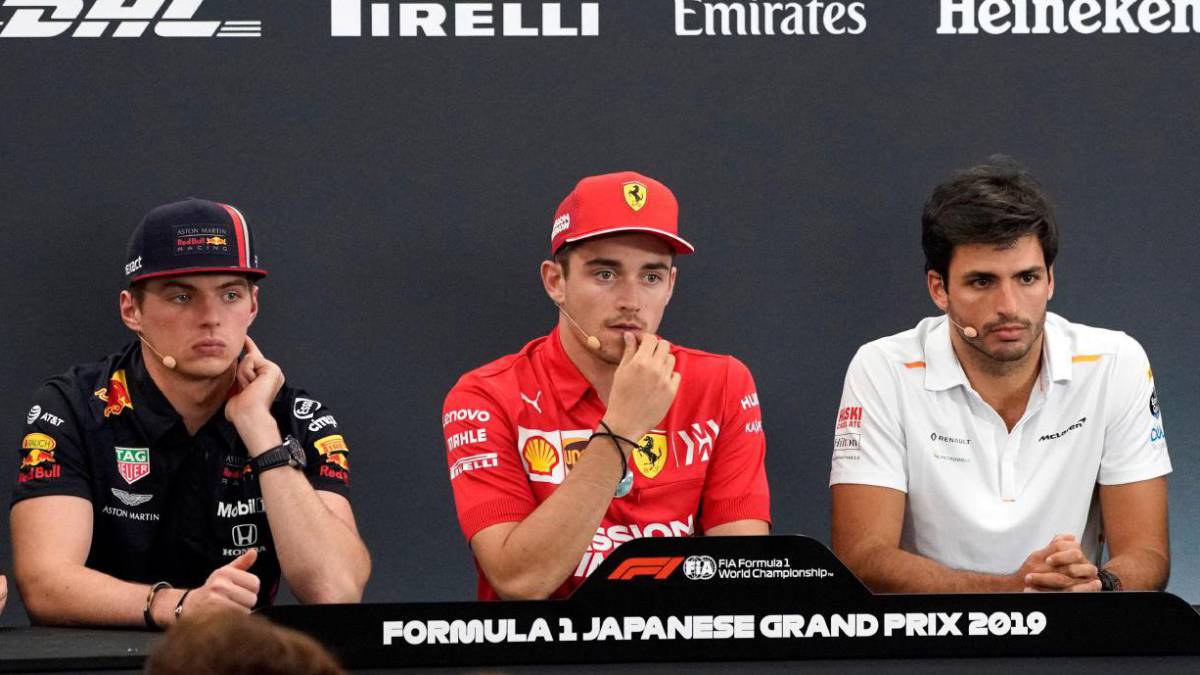 The forecast indicates that Typhoon Hagibis will affect Suzuka from Friday night to Saturday and the classification of the Japanese GP is at risk, at least according to the original schedule. F1 has already warned in a statement that it is "monitoring the situation" and that although it intends "to affect as little as possible the schedule", "the safety of fans, drivers and anyone in the circuit is a priority". That can lead to the delay of the session that organizes the grid on Sunday morning, before the race.
If time prevents it, the pilots will face a free day in the middle of the weekend and between Leclerc, Verstappen and Sainz have already proposed an idea to occupy it. "More FIFA," said Charles in reference to the FIFA 20 video game, to which 'Mad Max' replied: "Yes, because I brought it to me." Sainz: "That's what I'm willing for," which he had as a response from the Dutchman: "If you are prepared to lose ...". In the afternoon it was Lando Norris who joined the proposal, although he warns: "I am much worse than Max." And those who have seen him play testify.
Leaving anecdotes apart from lower categories such as the Japanese F4, they have suspended their activity on the track to free space on Sunday in case Saturday is not possible. It is not the first typhoon that hits F1 in Japan, although its impact is expected to be greater near Tokyo, not so much in the Suzuka area, so it could have worse consequences in the outcome of the Rugby World Cup that also hosts the country of the rising sun.
Photos from as.com