First meal of the Machín era squad
The players have celebrated a joint agape after the training held in Sant Adrià this morning. All start from scratch.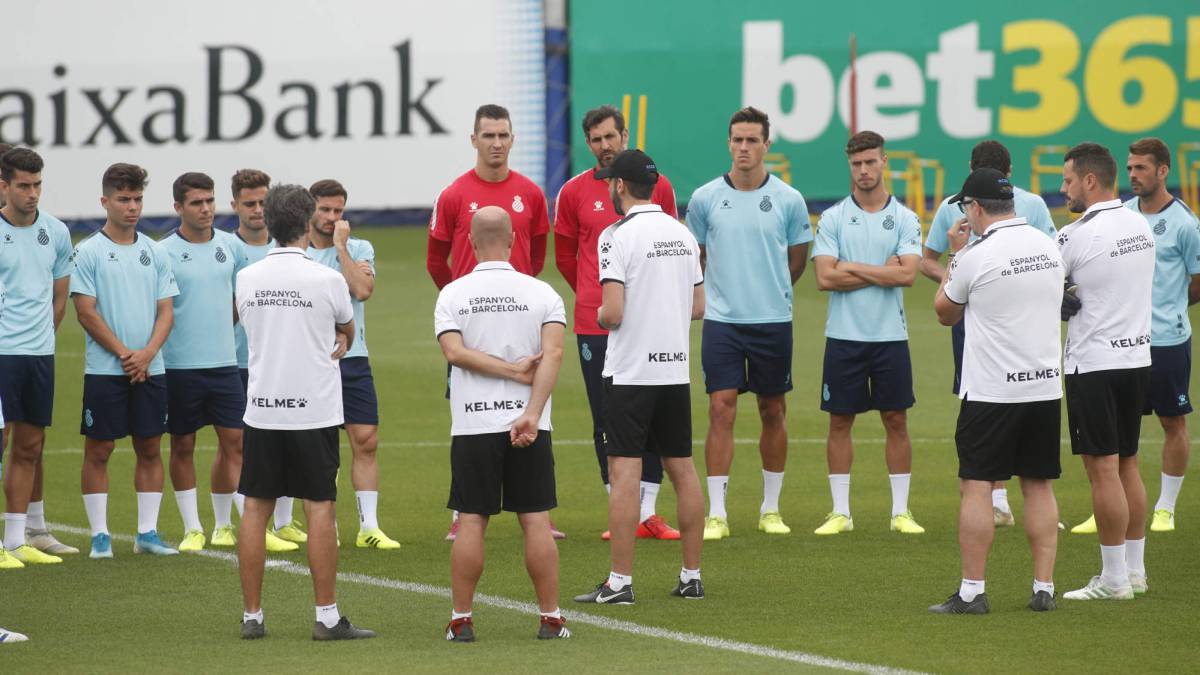 After two days of intense work with Pablo Machín, who is trying at an express time to instill his philosophy of play, the team has met after training to eat in the same Sports City. A way to join in a complicated moment in which the team meets five points in the penultimate position and second in the group stage of the Europa League.
The coach wants to reverse the situation as soon as possible and also wants to work on this emotional aspect, in a course in which all players will have minutes due to the calendar load. The entire squad also starts from scratch for a technician who manages a different game system from David Gallego and who wants to automate from the first day the attack and defense movements.
The squad will be trained tomorrow and will have a rest Sunday, waiting to know the plan next week, with the game against Villarreal on Sunday at 16:00. The internationals, concentrated with their selections, have not participated in this agape. Wu Lei, Matías Vargas, Pipa, Pol Lozano and Adrià Pedrosa will not meet Machín until the middle of next week.
Photos from as.com