Ferrari puts order, but the Vettel-Leclerc mess is not over
Both went through Binotto's office in Maranello to resolve the controversy of team orders in Sochi. For Suzuka it's fixed.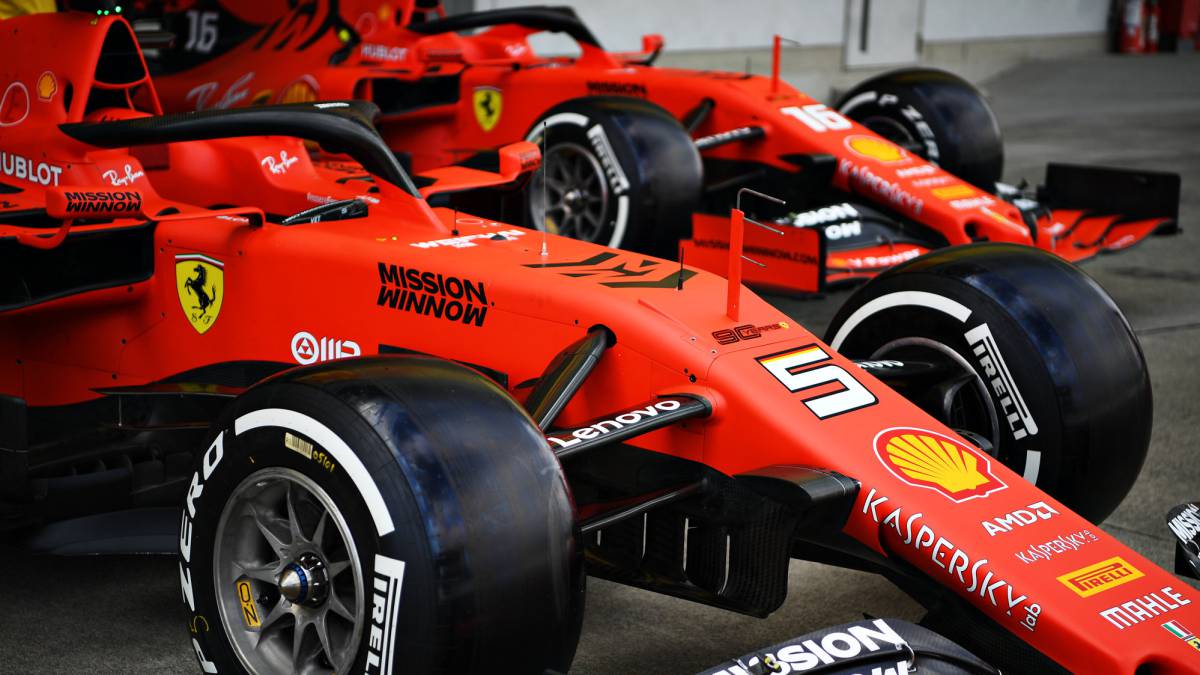 Vettel and Leclerc were last week in Maranello, before traveling to Japan, but they didn't cross. "I had things to do and I was not that day. But I had a meeting with Mattia the day after 'Seb' and everything is fine," the Monegasque said Thursday about the commented visit of the four-time champion. The two Ferrari drivers have passed through Binotto's office to talk about what happened in Russia and settle the matter: they both agreed on a strategy, Vettel did not follow it to the letter when it came to returning the position, although he did later, and Leclerc aired his anger on the radio again, as in Singapore, ignoring that his team was going straight to the double.
"Like any teammate, he wants to beat me and I want to beat him. Obviously there were misunderstandings in the car, but it is not something as big as it seems. It is clear from the beginning that we must obey the team orders. And it is also clear that that situation was not clear to the two drivers at the start of the race in Russia, "says Charles, who is the driver who has added the most points in the last four races, sliding a small criticism towards his garage neighbor.
On the other side of the court, 'Seb': "We've talked about it, and more than once. Contrary to what some people think, we talk to each other. I think it's pretty clear and it's been two weeks, so you have to to look forward, I don't care much and it is not necessary to leave it in writing as a rule, it is not necessary, what agreement there was or was not, that does not matter, but yes, I received the message by radio to exchange positions and I did not, that is not right". The German, by the way, comes to take a test of Pirelli in Montmeló earlier this week with the tires of next season around 150 laps.
Binotto: "If I'm sure it won't happen again? No, not at all"
Something has the Scuderia that talks about controversy when he loses and also when he wins. But the reality is that the SF90 is a pleasant surprise since the summer. "It's working very well since we came back from vacation. It's four straight poles, although the last two races have not gone as expected. The most important thing is that the performance is there and there is no reason to stop being competitive here. Friday will be very important because Saturday looks difficult because of the weather, "said Leclerc, the only poleman since the end of August.
But yes, those last two great prizes that he mentions were clouded by the team orders he started talking about before the season even started. Binotto has a clear philosophy for Ferrari: a leader and a squire. That idea, for example, is what closes the door to Alonso in a team that sees Leclerc as the great champion of the next decade. Charles can no longer be a 'second' and Vettel, with the experience of four titles, does not fit the role either. That's why now the Swiss makes an exception and opens up to other scenarios: "Mercedes had two 'top' drivers at the same time and they won the World Cup with Hamilton and Rosberg. I am very happy with the drivers we have, it's a perfect mix between the experience and a talented young man ".
Binotto who, by the way, recognized the meetings on Friday: "It is not the first time we talked in Maranello, but it is true that I met with both of them and had positive, constructive and honest conversations. What happened in Sochi was not a bad thing, but it is something that must be improved and corrected. If I am sure it will not happen again? I am not at all. These two pilots are going for a goal, which is to win. The most important thing is that there is at least clarity between us. " Whenever the orders of equipment return to disrupt the atmosphere in Ferrari, that by itself is already a pressure cooker.
Photos from as.com