Fekir's war and his exagent: "Torpedoed his arrival at Betis"
Jean Pierre Bernes, who represented him, and Antoine Landon, his current lawyer, made mutual accusations: "His brother-in-law wanted to charge commission."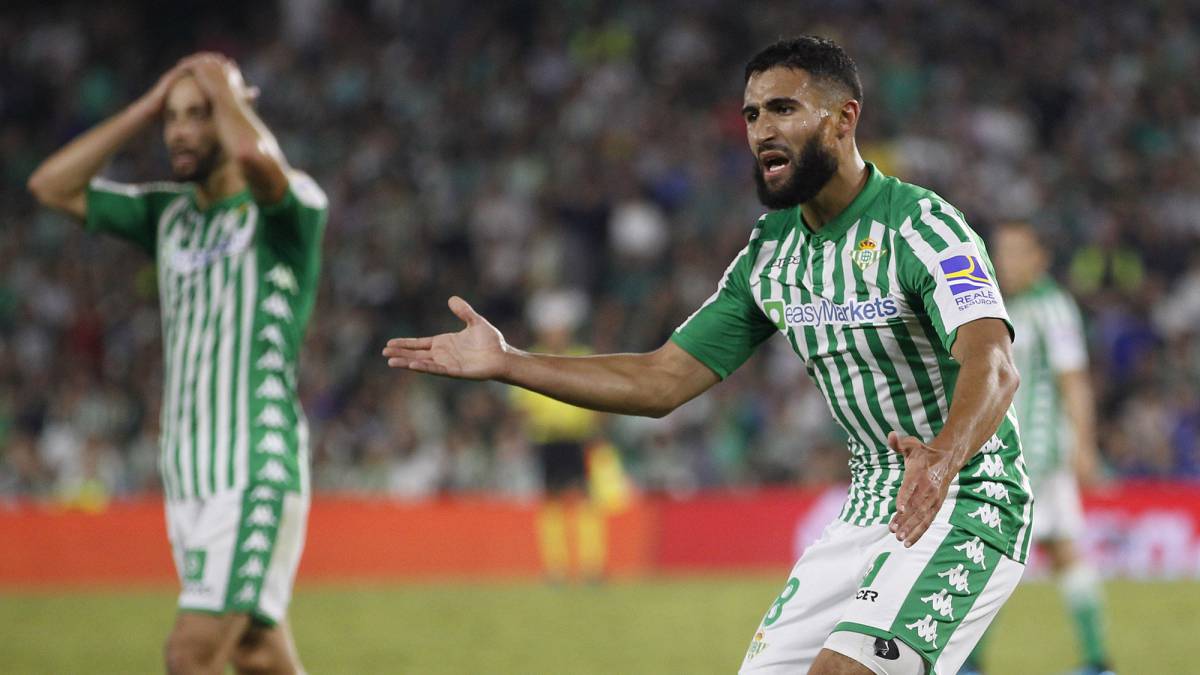 War unleashed between Betis player Nabil Fekir and his former agent, Jean-Pierre Bernes. Last week, Bernes made tough accusations against the midfielder in Canal + France in which he spoke of his failed transfer to Liverpool two summers ago: "He must stop his cinema and stop taking people for a fool. Everyone knows what The transfer to Liverpool was changed for two reasons, the first is his knee, although the English leaders were willing to make an effort in this, the second is the appearance of a foreign pseudo lawyer at the meeting that requested that negotiations will resume from the beginning at the time of signing. Between this episode and the medical visit, the Liverpool leaders decided to abandon the transfer. "
"Nabil Fekir's brother-in-law has suddenly become an agent. He wanted a commission, everyone knows it's the new fashion. Fekir was in a cloud, I found him transformed, he didn't even greet Liverpool's leaders. He arrived after medical check-up, everyone looked at each other, Liverpool leaders wondered where they were. I was embarrassed, "Bernes continued, to which Antoine Landon, current lawyer for the now green-foot soccer player, replied:" Nabil Fekir is dismayed by the misleading statements made by Jean -Pierre Bernès, who seriously tarnish him and his family ".
"Regarding the transfer aborted by Liverpool, he was warned only the night before that a signing meeting would be held the next day. He had no information on the contracts. He had only been sent a notebook sheet written in a corner of the table. Due to this total lack of preparation, the player wanted lawyers and a trusted third party to be present, "he added.
"To say that he was there as a 'player agent' to take 'a commission' is false and defamatory. Nabil did not wish to continue his relationship with Jean-Pierre Bernès at the end of the contract, in April 2019, which is his strictest right ", says the lawyer.
Landon even claims that Bernes wanted to torpedo Fekir's signing for Betis: "Since that date, Jean-Pierre Bernes has constantly tried to harm the player by initiating a totally unfounded legal action against him, exploiting the media to feed him, and even he went so far as to try to defeat him and torpedo his transfer to Betis on the same day of the signing, although he had no connection with Nabil Fekir for more than 3 months ".
Photos from as.com