Espanyol marches worse than in three of its four descents
The data terrifies, since it added more when the victories gave two points. In the Leagues of three, only Clemente in 2003 worsens the five of Gallego.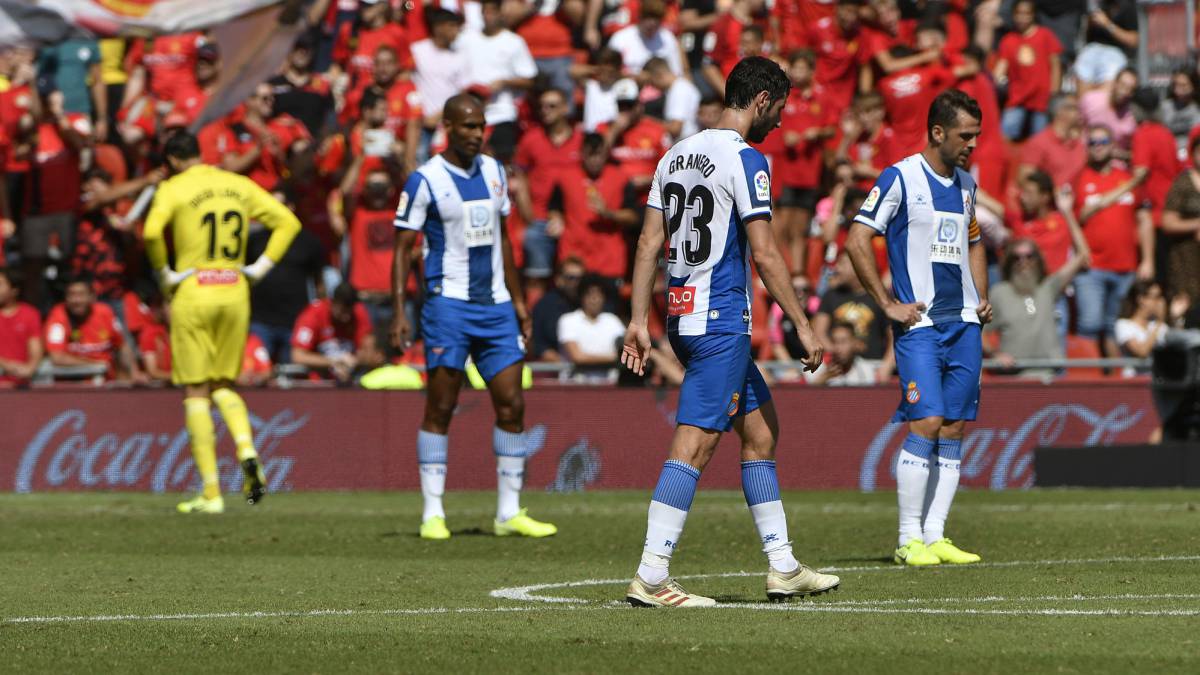 The start of Espanyol in LaLiga is not only catastrophic in sensations, but also in figures. After registering the parakeets the worst start of its history as a local, the four defeats that accumulate in Cornellà-El Prat, the urgency cannot be hidden in the general classification table. The current Espanyol stands in the second worst of all the Leagues since the victories add up to three points.
David Gallego has only been 'surpassed' by the team that Javier Clemente commanded in the 2003-04 season, which after eight days had only two points, the result of two draws, six losses and no win. One now has the parakeets (the one with the express comeback in Eibar), plus two draws (against Alavés and Celta) and up to five defeats (Sevilla, Granada, Real Sociedad, Valladolid and Mallorca). 16 years ago, Clemente held two more days, until the tenth, when he was replaced by Luis Fernández, who saved the team on the last day, in a 2-0 agony in Montjuïc against Murcia.
Since then, only Mauricio Pochettino has been able to shade the current records, since in the 2012-13 season he also added five points, which would end five days later in his dismissal in favor of a Javier Aguirre who reached the permanence to six days of the end. Murphy's sheriff's credit, like Barakaldo's before, was greater for the achievements they had made in the past: one, the miraculous salvation of 2009; the other, the 1988 UEFA Cup final.
The funny thing is that the start of Espanyol is even worse than in three of his four descents, and that he suffered when the victories added two points. Seven had in the 1992-93 course at this point, by the six that accumulated in 1988-89. Six also added the 1961-62 season. Only in the fall of fiscal year 1968-69, with four points, he signed worse numbers.
Photos from as.com