Doncic and Porzingis end with Kawhi: 33 points and 26 rebounds
The duo once again set a great game in preseason and lead the Mavericks to victory over Clippers with Kawhi and without Paul George.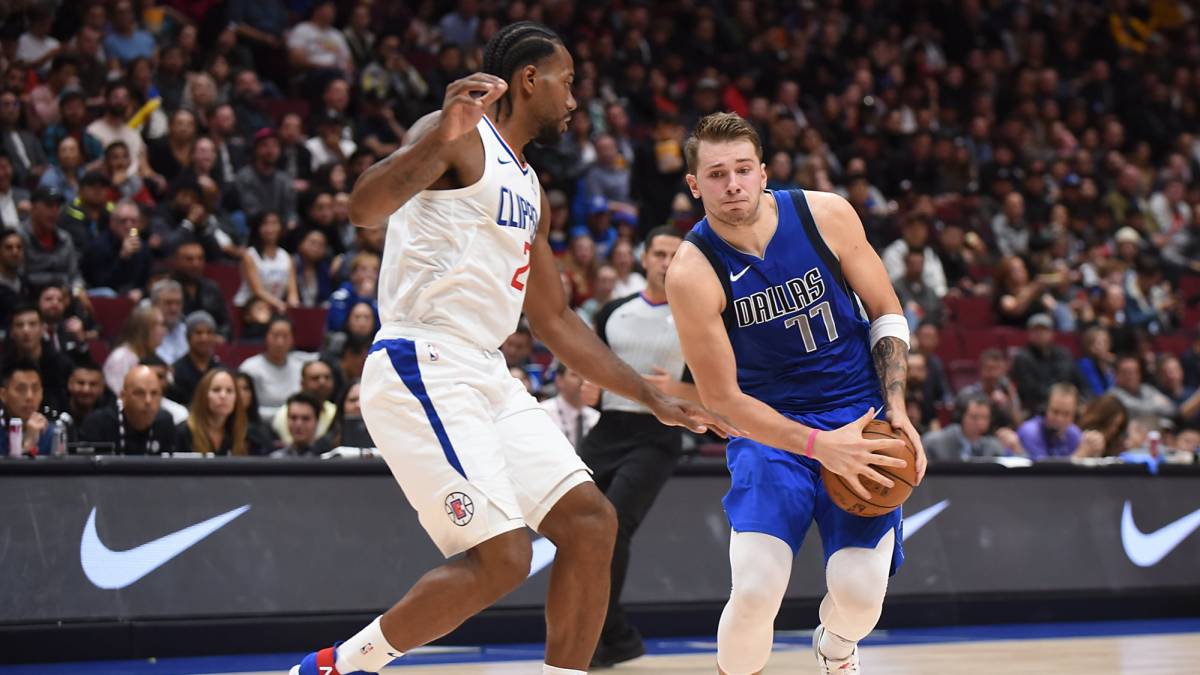 It is true that in the preseason you cannot draw great conclusions, but it begins to be a fact that Doncic and Porzingis understand each other on track. The couple has returned to be the protagonist and have sentenced the Clippers at the Staples Center with a joint stellar performance and two double-doubles, something that both achieve for the second consecutive game.
The meeting lasted a quarter. It was what it took for the Mavs to give an authentic exhibition and drive the Clippers on both sides of the track to leave with a 32-23 run that they would no longer lose. Those of Carlisle showed a very high pace, good defense and fast transitions that can be a good example of the type of game that Texans want to practice in the current campaign.
In the rest of the game the visitors dedicated themselves to manage the advantage and make many rotations, something typical of preseason and that the Clippers also did. Kawhi played 22 minutes and went to 13 points with 3 rebounds and 2 assists (with 4 steals) although he is still not fine in the shot (5 of 19). Patterson and Robinson did 12 goals per head while Harrell showed that he is going to Be important in this team: 14 + 6 + 3. Paul George rested again for the Angels and will have to wait for the regular season to see him next to Leonard.
On the part of the Mavs, the European duo formed by Doncic and Porzingis was, as we have already said, the reference. The Latvian left with 18 + 13 in just 9 shots while the Slovenian, who faced the rookie Mann and had to be separated by Marjanovic, added 15 points, 13 rebounds and 3 assists.
Photos from as.com