De Jong and Dabbur relaunch their confidence with their selections
Goal of the first and assistance of the second with Holland and Israel respectively. Lopetegui is already studying possible changes for the Sevilla attack.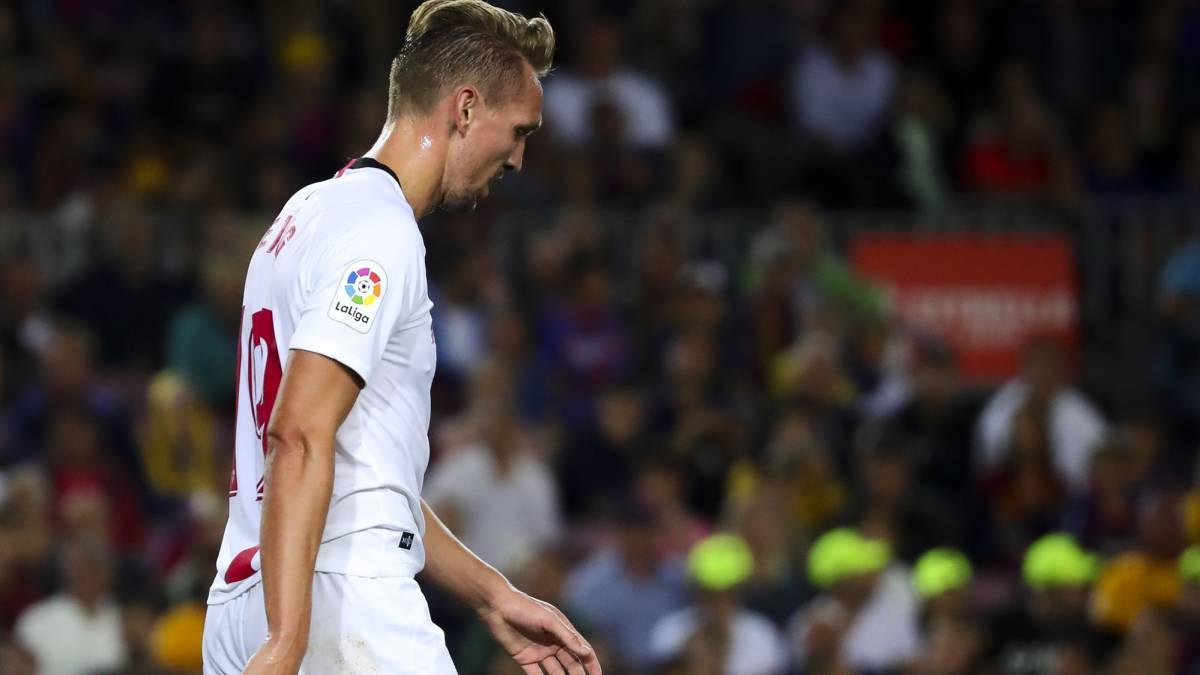 Sevilla is very aware of what its international players do and yesterday two of them grabbed the confidence of their teams to take more air in the context of irregularity at this start of the season. De Jong played a few minutes with Holland and scored an important goal for his selection, while Dabbur gave an assist in his title to Israel against Austria.
The triumph of Holland in its clash against Northern Ireland was based on the goal achieved by the Sevilla after a week in which he focused criticism for his bad match against Barcelona in the League. "It's a wonderful feeling," he admitted after the achievement. Ronald Koeman, Dutch coach, has already reiterated his confidence in the nervous ram. "Sorry I haven't scored yet. I would also like to score every game with Sevilla, but I'm still optimistic, "said the player about his bad streak in Nervión.
Julen Lopetegui continues to spin his attack after a start to the course in which the attack of his attackers was almost nil. Dabbur, almost no game time in Nervion, also took a deep breath in his confidence playing as a starter with Israel in Austria. The Sevilla coach already poses a new competition scenario in the face of the duel against Levante next week.
Photos from as.com