Dalla Porta and Canet start stuck and away from the first
The leader started eleventh and his persecutor made it twelfth, both four tenths of the best time of the day marked by Migno.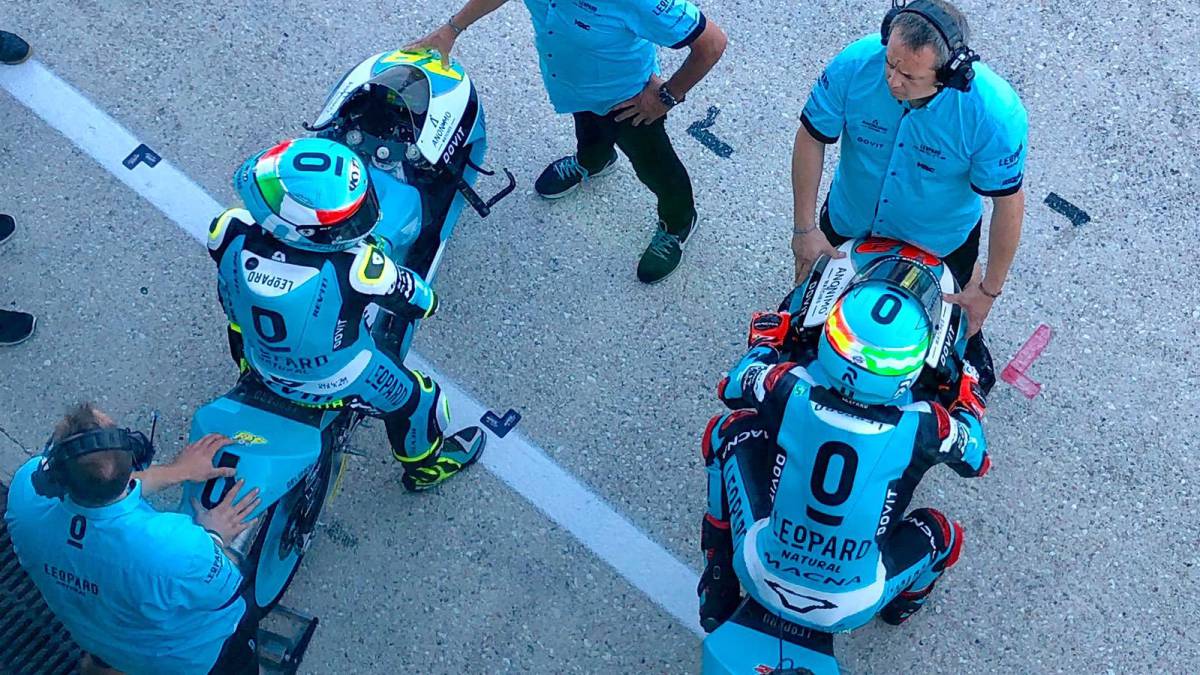 Moto3 is not a very open category to the strategies, because it is in which more can happen of everything and at any time, and it is only coincidence that Dalla Porta and Canet have finished the first day of the GP of Japan the one stuck to the other, But what a coincidence. Always with the Italian in front of the Spanish, in the FP1 they made first and second and in the FP2, eleventh and twelfth, the latter being their final positions in the combined of the day.
In the morning there were 124 thousandths of distance between them and in the afternoon only one, which obviously is nothing, but Canet well knows that these positions would be of no use on Sunday in his attempt to cut some of the 22 points that Take out Dalla Porta right now. The third in discord, Arbolino, who travels 43 points away from the head, did much worse and finished 22º.
The best time of the day was marked by Migno, with 1: 57.952 which gave him a 0.097 advantage over Ramírez who was second. The track record is 1: 56.443, held by Ono since 2016, with what they have stayed at second and a half and, if Typhoon 19 does not prevent it, in tomorrow's qualification that bar could be lowered, although it has It seems that the storm will wreak havoc and there will be no day for records or for many motorcycles ...
After the two heads have qualified McPhee, Kornfeil, Rodrigo, Vietti, Suzuki, Binder, Toba and Arenas closing the first ten places.
Photos from as.com