Curry sends a serious warning with 40 points in 25 minutes
Stephen Curry scored a great game against the Timberwolves and shows that the Warriors, without Durant or Thompson, are still very strong.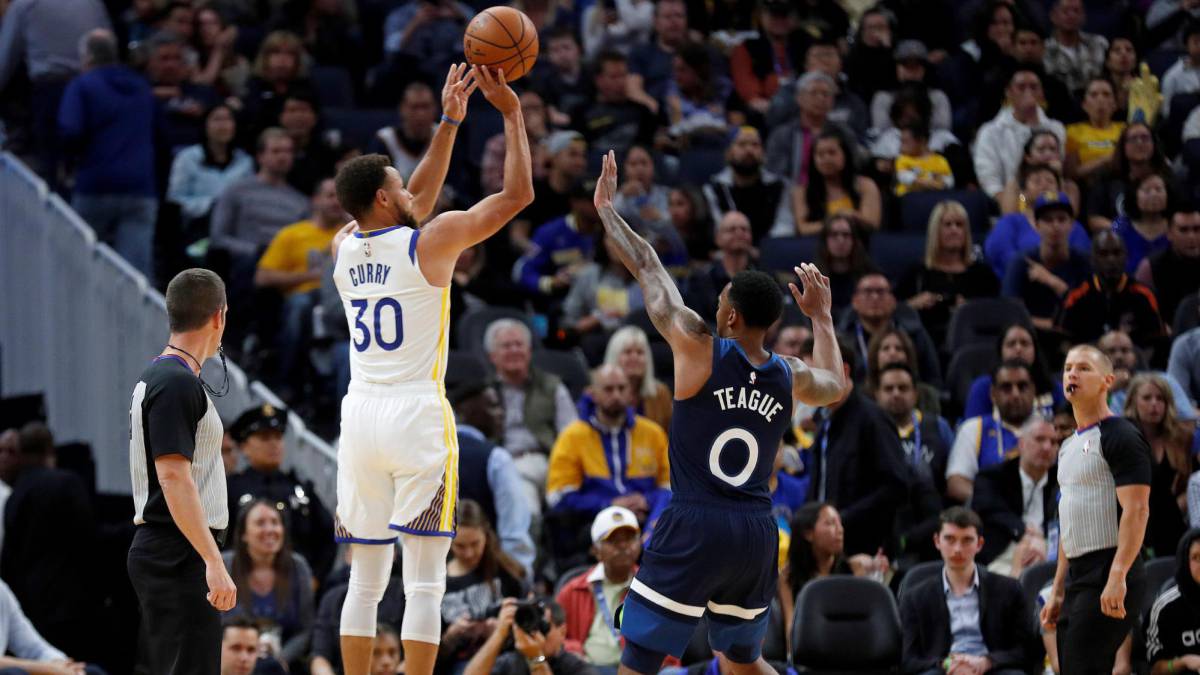 The Warriors went through their second preseason test. The first was overshadowed by the debut of Anthony Davis with the Lakers, there they fell defeated although they had seen good details.
The second meeting before the regular NBA phase, also played at the new Chase Center in San Francisco, had Minnesota Timberwolves as a rival to the locals. Ryan Saunders' team gradually gave way to the push of some very demanding Warriors. Steve Kerr, protagonist in pre and post by the Chinese crisis and the emergence of Donald Trump, president of the United States, missing him, used the coaches challenge for the first time and his team also showed that the challenge he faces this season, enduring without Kevin Durant and half without Klay Thompson, is complicated but acceptable. Because they have a template to do it.
Stephen Curry is still Stephen Curry. It will be the livelihood of the team, it is already holy and signal but again it has to act as a catalyst for the entire Warriors attack game. Team behind him and he reacting well. In this meeting he showed again his face as a predator in the offensive: 40 points in 25 minutes. And no more is needed. 6 rebounds and 6 assists, in addition. He missed 5 shots and lost 5 times on the ball, but his production touched perfection once again.
Curry left nothing to Timberwolves where rookie Jarrett Culver, 17-point author, stood out. Another freshman, Jordan Poole, convinces in the Warriors: 36 goals in the two games played so far. Newer: like Curry, D'Angelo Russell (16 points) had 25 minutes of play and is already catching the air to the team; Jake Layman (Timberwolves, 17 points) and Glenn Robinson (Warriors, 13 points), also featured in this showdown.
Golden State gets its first victory in this preseason by 143-123.
Photos from as.com