Courtois picks up momentum before the Classic approaches
The Belgian will return to the title in the League against Mallorca. It's resounding: "I feel strong again, I'm already fully recovered."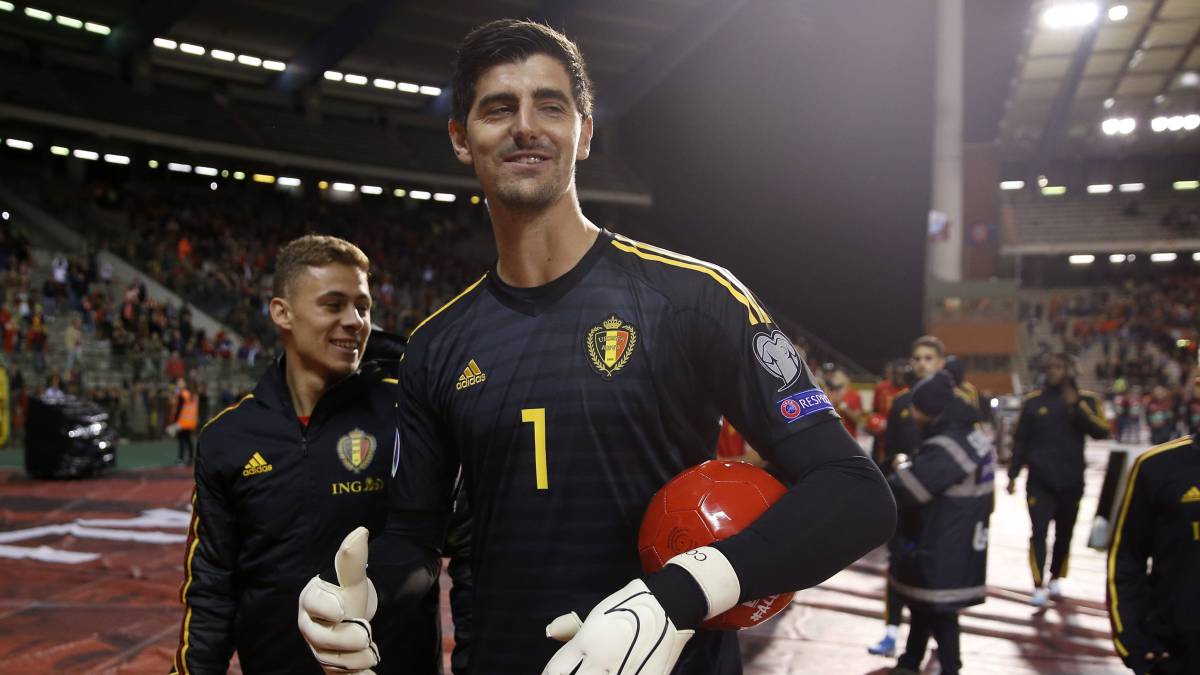 Courtois was the first to get off the plane that transported the Belgian team yesterday to Astana (Kazakhstan), where he will play tomorrow (15:00) the second match of the FIFA stop. It was shown by the Belgian federation itself on its website. The goalkeeper, with a relaxed countenance and a smile on his face, has gained momentum these days before the Classic dispute (day 26). He will return to ownership before Mallorca, according to the plan established by Zidane, and then also to start before Galatasaray and Barcelona. The adventure of three games played by Areola ended with the ruling that almost allowed Granada to overcome in the Bernabéu (3-2) .
The concentration with Belgium has allowed Courtois to return to normal. He landed on it under a media storm because of his poor performance in Madrid. Before San Marino he had a comfortable game. He did not receive a single shot. But the Belgian already felt strong: "I know what it means to be an elite player. I am very happy and I don't have those problems (the rumors of an alleged anxiety that forced Madrid to come out with a statement)." And he went further: "Talking about it without being true is disrespectful to the player and the people who really suffer that."
On the contrary, Courtois is still trying to gain the three kilos he lost due to acute gastroenteritis that caused him to retire at the break of the match against Bruges and in which the debate about a relay in the goal was triggered. "I feel good now. It was a very strong flu and it was not pleasant, but now I am recovered. I was able to train Monday and Tuesday almost one hundred percent and before San Marino I did everything. I feel strong again although I must win two kilos even more. I'm recovered, "he told reporters covering his selection. "The people of the Bernabéu are always a critical audience, we know that, and we will do everything with the team so that they also break to applaud," he said.

Photos from as.com