Coquelin has gone from replacement to indisputable in just one year
The Frenchman, who before the Alavés successfully completed 17 defensive actions, was still taking the form a year ago, after the rupture of the Achilles tendon he suffered.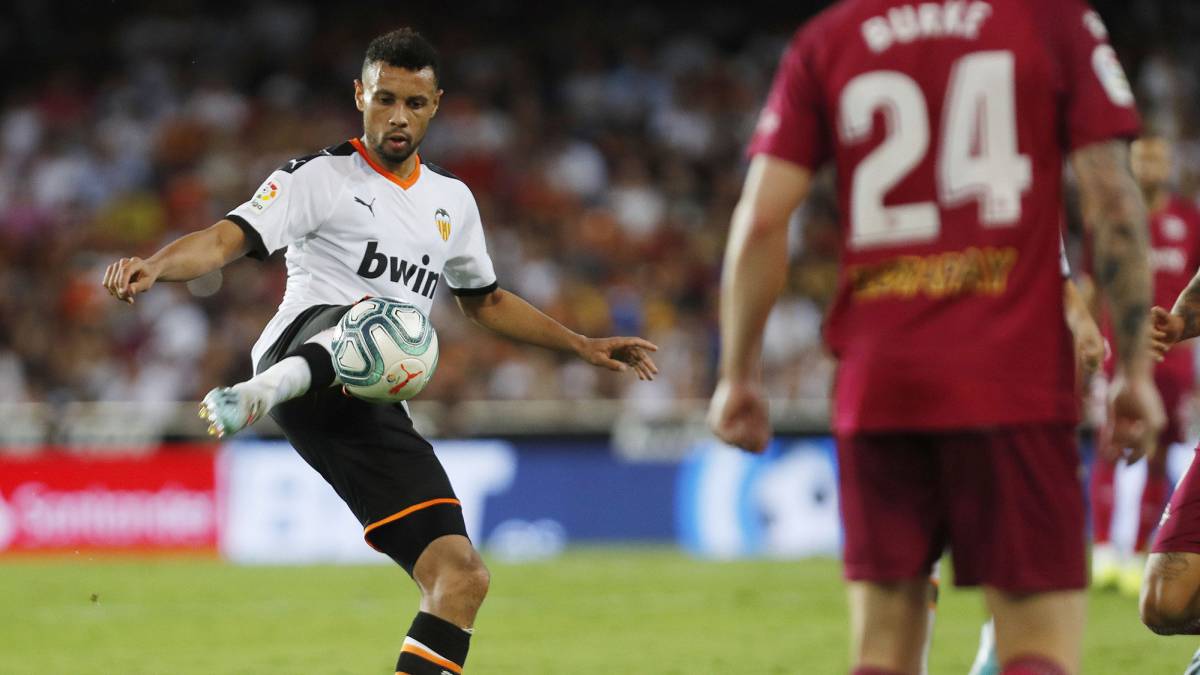 Francisco Coquelin was Valencia's best player in Saturday's victory against Alavés. For sensations and numbers, the Frenchman was the Man of the Match, which they say in the Premier. Coquelin balanced in the middle, kept his back to Parejo and also organized, at many times, the attacks of Valencia.
However, as always his fort was in the defensive facet. Coquelin recovered ten balls in the middle of the field: seven recoveries and three punts. In addition, he completed five interceptions and won two duels against the rival. In total, 17 Alavés attack actions that remained in nothing thanks to Coquelin. All without realizing a single fault. In addition, he gave 40 good passes, only seven bad passes in the 90 minutes and caused a foul.
It was an almost perfect game of the Frenchman that culminates a great start to the season. In fact, Coquelin can already be considered as the undisputed holder with Parejo, ahead of Kondogbia, with the 4-4-2. With the three healthy midfielders and with this system, both Marcelino (against Mallorca) and Celades (against Barça) seated Kondogbia to bet on Coquelin. With 4-3-3, the three usually play, waiting for the recovery of Carlos Soler.
The consolidation of Coquelin as unquestionable comes just one year after his return after the serious injury in which the Achilles tendon broke in training. Coquelin played again on September 23, at La Cerámica. But his first full match was not until October 27, in San Mamés. So, just as when he signed, in January 2018, it was a spare part of Kondogbia. Now it is irreplaceable. This year is the fourth in minutes played of Valencia, in Liga (624), after Wass, Cillessen and Parejo. In addition, it is the second in recovered balls (41), after Parejo.
Kondogbia returns, increases competitiveness
Kondogbia's absence due to injury, together with that of Carlos Soler, who has been in the dry dock for longer, has led Celades to have been forced to pull Coquelin and Parejo to cover practically every minute in League and Champions. The Central African international has missed the games against Athletic and Alavés, in the League; and Ajax, in Champions. Coquelin only rested for 20 minutes, in those three games, because Celades opted for a system change by losing 0-2, in Mestalla. However, the situation will change from now on. Kondogbia is already recovered. In fact, it is very likely that he returns to training between today and tomorrow, with the group of players that has not been summoned with his selections. This will increase competitiveness in the midfield. Like the return of Carlos Soler, who is also in the last phase of his recovery process. Celades will have where to choose shortly. And Coquelin, although indisputable, may have some more rest. Meanwhile, Gayà and Gameiro will also join the group shortly and will be available to meet Atlético.
Photos from as.com