Bruno Henrique and Gabigol: the couple of 60 goals in 2019
Flamengo's two strikers shone in the duel against Gremio in Maracana and swelled their numbers, which are devastating throughout the year.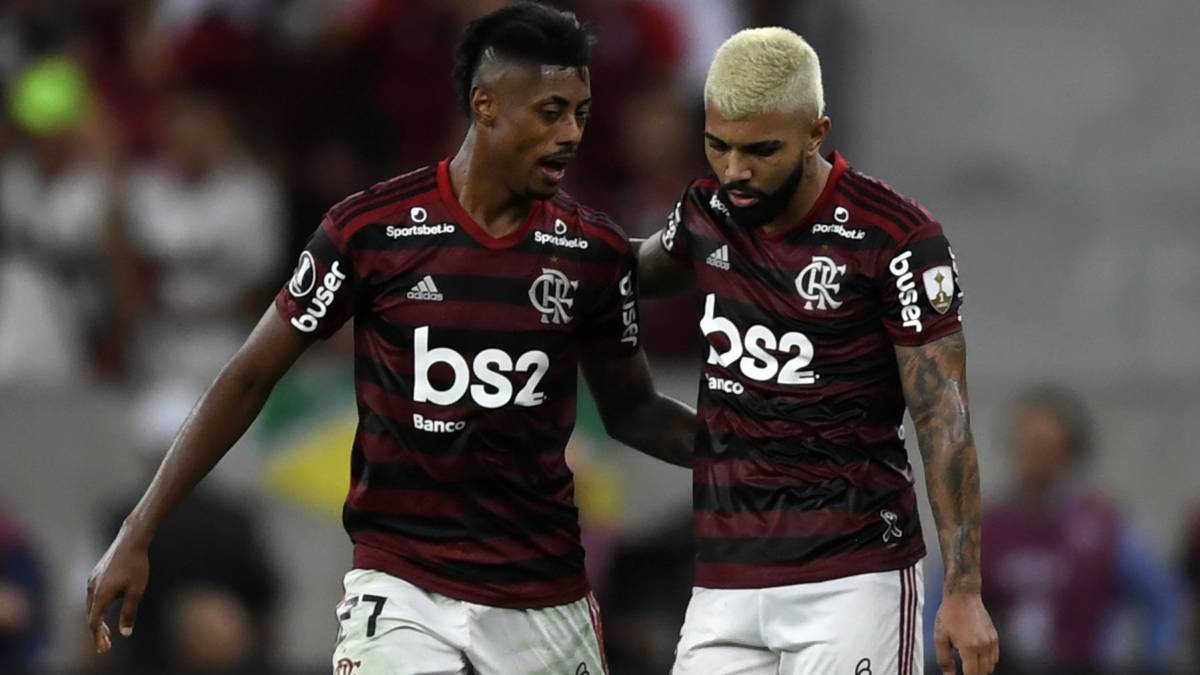 Bruno Henrique and Gabigol, is already a couple that will enter the history of Flamengo for what has been done throughout 2019, in the absence of completing its excellent performance in the form of a title. Between them they add 60 goals in the different competitions that they have played throughout the year and before Gremio they showed the continent the level they can reach.
Bruno Henrique, in the decisive return duel of the semifinal of Copa Libertadores scored the first goal and caused the penalty that meant the third. Gabigol, meanwhile, scored the second and transformed the pitch from eleven meters. This sealed the pass to the final.
Your numbers in this 2019 leave no doubt. Figures unreachable by the majority of scoring duo worldwide. Gabigol accumulates 35 goals distributed as follows: 19 in Brasileirao, seven in the Carioca tournament, two in Copa do Brasil and seven more in Copa Libertadores. With 23 years recently and after his gray passage through Europe, he seems to have reached maturity as a player.
Bruno Henrique, with a lower profile, also had an ephemeral passage through the old continent years ago and it has been this year when it has exploded and surprised. Accumulate 12 goals in Brasileirao, made eight in the state and already adds five in Libertadores.
The couple still has to play eleven days of Brasileirao and the final of Libertadores against River. Opportunities to spare to continue improving their numbers
Photos from as.com