Bartomeu eludes current issues to highlight his government work
The president of Barcelona, in a very flat speech, claimed that "the club is much better than when we inherited it in 2010".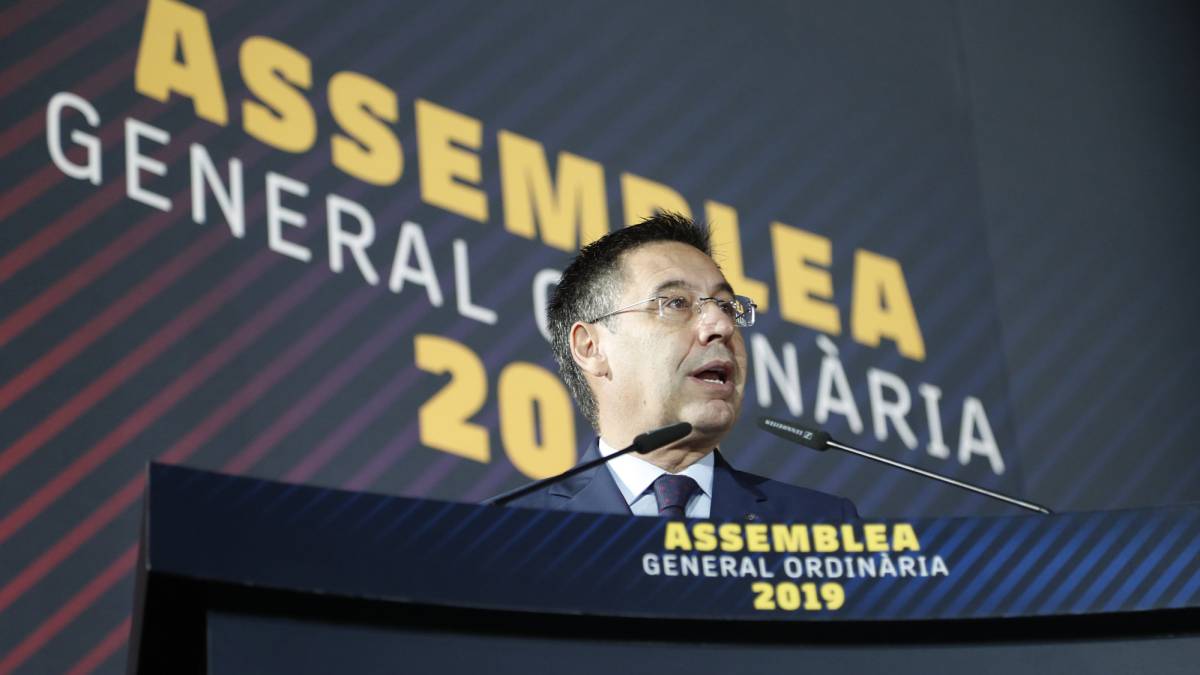 More than a review of the last year of his term, President Josep Maria Bartomeu, took advantage of his 45-minute speech to open the assembly by globally reviewing the achievements of the entity over the last decade. "Barça today is better than we inherited in 2010," said Bartomeu, who asked the environment to focus on supporting the team by parking succession debates.
Supported by videos on the best moments of the season in both the sports and social fields, the advancement of the documentary about Tito Vilanova and the progress of the works of the Espai Barça as well as an advance of the series 'matchday', Bartomeu avoided the most hot news today
In a very flat and institutional speech, the president reviewed before 504 compromisarios on the 4529 summoned (11 percent of the members entitled to assistance) very broadly the work of his board and that of his predecessor Sandro Rosell in the most General of the entity. He only started the applause of the attendees when he referred to the independence of the club with regard to political powers and when he recalled "that Sandro Rosell is finally innocent despite having been mistreated with his family."
Bartomeu placed special emphasis on going "beyond day to day to justify that we are 'More than a club', an expression that explains that we are different because we choose our leaders, because we have La Masia, we are sports centers and because sometimes we are attacked for extra-sports and ideology reasons. "
The president added that "we are winners and we have created a style that everyone wants to imitate because we live the best era of success in our history, we have become accustomed to winning and titles are no longer valued, we want to win everything. We have lived an intense season in which LaLiga won and 19 titles in professional sport in which it was decided to win the maximum European competition until the last moment in all professional sports ".
Bartomeu also reviewed the progress of the entity in the economic field and in the heritage area with the Espai Barça project that has had the most significant milestone at the inauguration of the Estadi Johan Cruyff.
The president finished by pointing out that the two great challenges for the future are those of rejuvenating the workforce of the professional teams (with special mention for Riqui Puig, Collado, Carles Pérez and Ansu Fati) and the culmination of the Espai Barça, which he defined as "An unstoppable project". A speech that more than an annual report seemed like a conference to explain the entity at any meeting with potential sponsors.
Photos from as.com