Barça on the sentence: "Prison is not the solution"
The Blaugrana club was the first Catalan entity to pronounce on the judgment of the process that was made public early.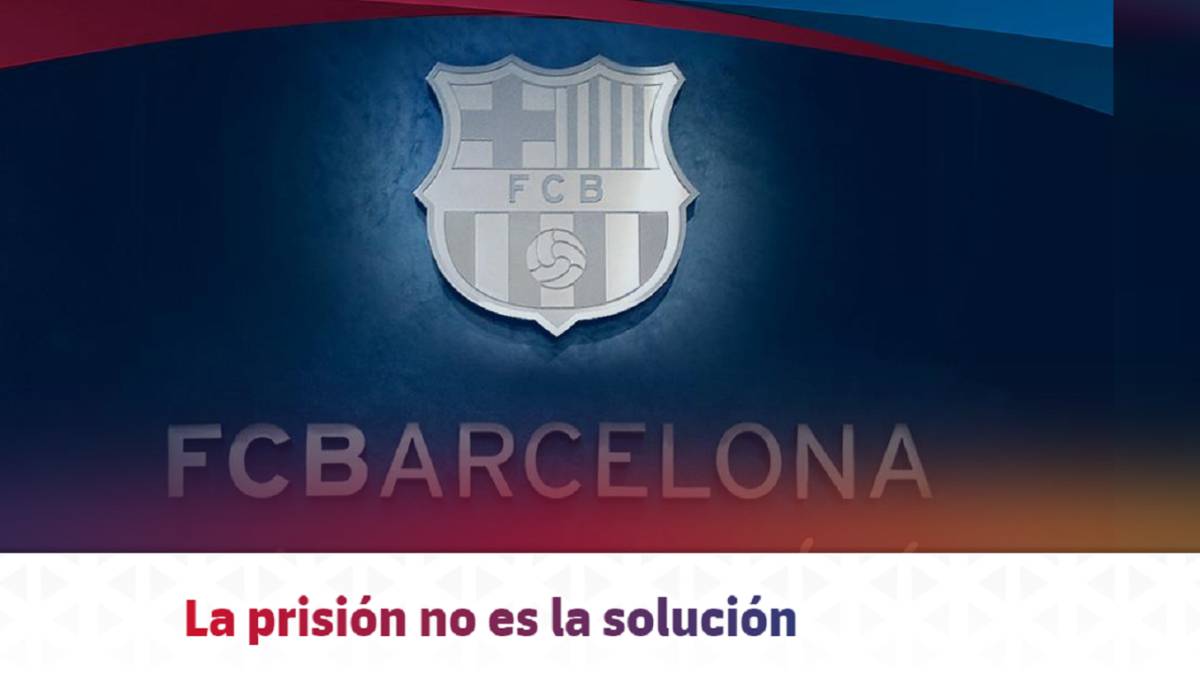 A few minutes after the sentence was known to the leaders of Procés officially, FC Barcelona issued a statement in which it is positioned in favor of the dialogue.
Barça was the first Catalan entity to express its opinion regarding the decision of the Supreme Court
Barcelona's statement is as follows:
FC Barcelona, as one of the reference entities of Catalonia, and in accordance with its historical trajectory, from the defense of freedom of expression and the right to decide, today, after the conviction issued by the Supreme Court in relation to the open process the Catalan civic and political leaders state that:
In the same way that pretrial detention did not help resolve the conflict, neither will prison issued today, because jail is not the solution.
The resolution of the conflict in Catalonia is exclusively through political dialogue.
That is why, now more than ever, the Club asks all policy makers to lead a process of dialogue and negotiation to resolve this conflict, which should also allow the release of convicted civic and political leaders.
FC Barcelona also expresses all its support and solidarity to the families of those deprived of their freedom ".
Now it remains to be seen if the mobilizations expected in Catalonia affect the team's work plan. At the moment, a strike is expected for Friday, the day on which the team planned to travel to Eibar to play their game on Saturday.
Photos from as.com