Barça's locker room, pending the 'procés' judgment
The technicians are aware that they could be forced to alter the hours of training during the next week if protests occur against the court ruling.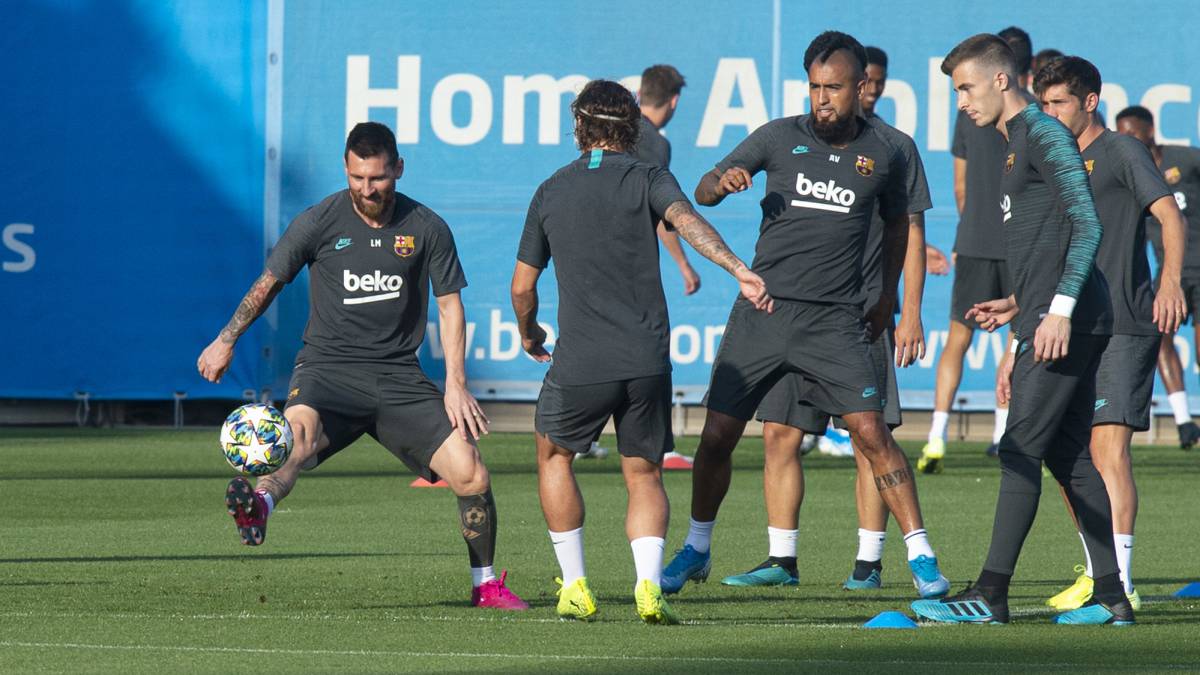 Possible reactions to an unfavorable ruling of the Supreme Court in the case of 'procés' are also being assessed within FC Barcelona. And not only because of the possibility of an institutional response at the club level but because the day-to-day work of the Blaugrana teams could be substantially altered.
Concretely, the first team has scheduled five training sessions before the match against Eibar in Ipurua on Saturday, October 19. A session is scheduled for Monday at 6 pm, while Tuesday, Wednesday and Thursday are set at 11 am, to end again on Friday exercising in the afternoon and then depart by plane to the Bilbao airport where they play in Eibar on Saturday at 1:44 PM
The problem lies in the possibility that these days there is a massive civil reaction against the sentence, if it is finally unfavorable to the interests of the accused, which could have as a final consequence the absolute collapse of communications in Catalonia by cutting so much roads as train tracks
Obviously, to access the Ciutat Esportiva, players can only do so through three routes: the B23 motorway that is accessed directly from Barcelona, the B20 highway if it comes from Sitges or Casteldefels or the national 340 in either direction . If there is a road cut in these three accesses, players will be totally unable to access the Blaugrana facilities.
The problem is further aggravated if it is possible considering that there are many Barcelona players who are out of town these days when participating with their selections, so it is also to be seen to what extent it could affect the airports of Catalonia, taking It also takes into account that a general strike is called for next Friday, October 18, the day the Blaugran expedition is scheduled to leave for the Basque Country.
Thus, the delegate of the club, Carles Naval, already has orders to contact the players through the WhatsApp of the squad in case the schedules or dates of the training have finally been modified. The players are also already aware of the exceptional situation that can be experienced next week in Catalonia in case the sentence, which is expected to be made official on Monday, ends up being unfavorable for the independence politicians.
Photos from as.com