Bale wants to go out in summer
His exclusion against Bruges in the Champions League was the straw that broke the glass of his patience. It is considered mistreated by Zidane and little supported by the directive.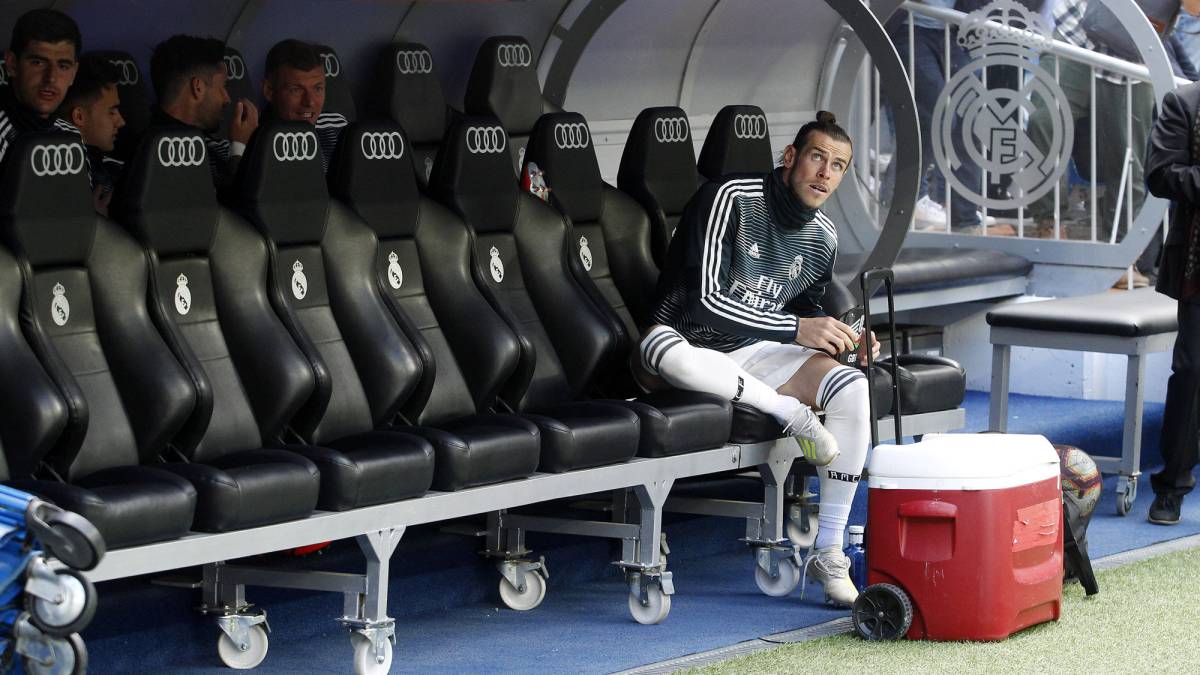 Gareth Bale is fed up. He can no longer with his situation at Real Madrid. At a time when he began to stand out, knowing that as he played more and more games his fitness would be sharpened ... suddenly he saw the game against Bruges in the stands. Nobody knows why, he had nothing, he didn't feel tired, he didn't need to repair forces. Without explanation, he returned to the starting team against Granada. It does not seem to be the best way to juice a soccer player who needs to feel important. And this is how he sees what is happening to the Welsh player
He is actually angry, confused. And it comes from behind. In the last months of the first era Zidane, did not count for the coach. Upon his return, Zizou decided that he did not love him without anyone having offered a clear reasoning. From the club he was told that Zidane, with whom he has a purely professional relationship but never goes through empathy towards the pupil, had made an unequivocal decision and was going through his march.
Barnett, get to work. His agent Jonathan Barnett started looking for equipment, although Bale preferred, ahead of any other possibility, to stay in Madrid. What the Welshman does not quite understand is why the doors were opened and then not let go. The club agreed not to charge a transfer of the Chinese Jiangsu Suning, but ultimately the entity backed down because it believed that another Chinese club was willing to pay a large transfer for James, a rumor that ended up being false. And that was what truncated the operation.
Unlike other years, Bale doesn't feel backed by the club either. In the past the institution supported other stars, especially Cristiano Ronaldo, even publishing a statement showing protection from problems with the Treasury, a conflict that nevertheless ended up with a considerable fine that the Portuguese had to pay. The club has stopped offering a protective barrier or so the Welsh footballer feels it.
Gareth Bale has played well in recent weeks in part because he is angry, in response to the distance and coldness with which the coach treats him, just finally rebelled at his situation. It is said that he likes golf more than football and it is true that he does not live the profession with the intensity of others, either inside or outside the game box. But Bale understands that he offers a good performance, that he does not deserve the treatment he is being given. He only asks for minutes to be able to give his best version and to be able to offer goals to the team, one of his lacks. Leaving him out of the game against Bruges is difficult to understand and has been the last straw. For the first time since arriving in Madrid in the summer of 2013, the Welshman wants to leave the club.
He feels that it is not fair what is being done with him. You cannot describe it otherwise. For the reader to better understand what is happening to him, imagine for a moment that we are talking about another player who has won four Champions, who has scored three goals in two European finals (one of the best in history in a final of Champions) and a penalty in a winning round, which also won in the Copa del Rey that was won in 2014, League champion, holder of three Club World Cups and three European Super Cups. We are talking about a club legend although the stands do not feel very close. Reread your resume. Think for a second that it is, for example, Kroos, Modric or Carvajal, appreciated by the fans, with a good relationship with the media. If they had been treated that way, maybe we would be listening and reading different things.
Bale lives in his world, away from microphones, he is not known. And it is an easy goal: foreign and distant. It is true that his agent Jonathan Barnett, who has had to speak on his behalf and that has not helped, sets the bar very high every time he says he is the best in the world, or that he can be. But no objective analysis can ignore that it has been, when it has been good of body and head, a very important player in the recent history of Madrid. You really can not add quality in this team with so many ups and downs? Why is there this interest in reducing its presence and its importance? Why not take advantage of what you can offer?
Photos from as.com