Bad symptom for Willy: only 28 minutes in three games
Willy, in the last year of the contract, is telling little for Borrego in some Hornets under reconstruction. Against the Sixers he played five minutes.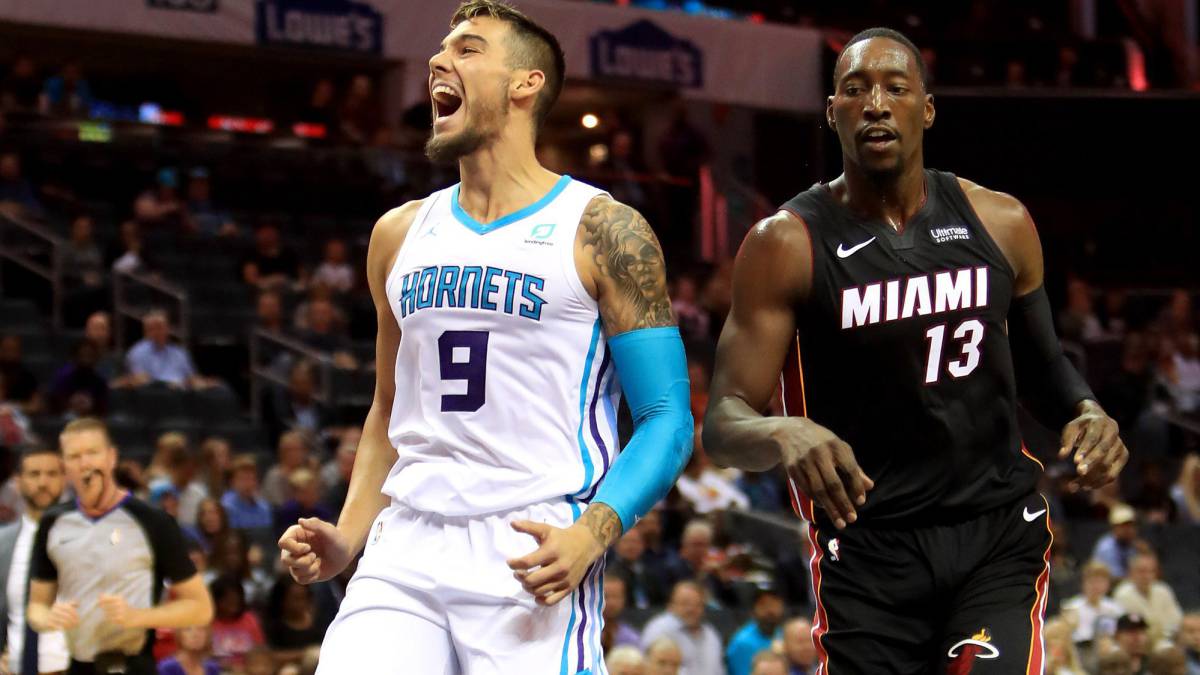 The Hornets, at the gates of a season in which they are going to win little, are 0-3 in the preparation matches, the last one a poor display (87-100) against obviously much higher Sixers, in which this time Ben Simmons did not throw any triple. Without Joel Embiid, who rested, those of Brett Brown (whose sights are obviously much higher than an opponent in abrupt reconstruction after Kemba Walker's departure), escaped with a 4-22 to close the first quarter (14-33) and secured the triumph at the end, when the carousel of changes stopped the threat of reaction of those of Carolina. Josh Richardson (18 points, 4 assists), Tobias Harris (16 and 8 rebounds), Ben Simmons (15 + 5) and Al Horford (11 + 9) led, with minute control, some Sixers with every right to believe as favorite as any (Bucks included) in the East.
In the Hornets, James Borrego looks for a rotation that conforms to something similar to a functional NBA team. And he seeks, above all, answers for the future: what can the Malik Monk, Dwyane Bacon, PJ Washington, Devonte 'Graham ... and Willy Hernangómez franchise take out. The Spaniard, in the last year of the contract, has the challenge of gaining ground in a roster in which Terry Rozier has been given salary as a franchise player and from which they will come out in the coming months, June 30 at the latest, Bismack Biyombo Marvin Williams and Michael Kidd-Gilchrist. A lot of money (like Batum's, which has a player option for the 2020-21 season) invested without result in the effort to create a solid block to accompany a Kemba Walker who ended up leaving.
Against the Sixers, rookie PJ Washington (number 12 of the draft) started and played 32 minutes (10 points, 5 rebounds, 3 assists, 4 steals). And they were at an acceptable level two that should be headlines when the Regular Season starts: Dwyane Bacon (17 points, 5 rebounds), who was starter and important in the final stretch of last season, when the team looked for the playoffs in despair , and Miles Bridges (12 + 7), number 12 in 2018, which also finished last year in the quintet. Borrego will take the rest of his quintet, with Rozier and Cody Zeller as fixed, of those other three youngsters, Nico Batum and Marvin Williams. The rest of the rotation will be made up of those who do not hold the aforementioned, Willy Hernangómez, Bismack Biyombo, Devonte 'Graham, Michael Kidd-Gilchrist and a Malik Monk who has to prove that he can be a reliable scorer in the NBA, something that not done yet
In the game against the Sixers, Willy Hernangómez, only played five minutes and scored at the end, already with the empty benches, the only two baskets of his team and his two in the match: 2/4 in shots for 4 points and 2 rebounds In addition, Biyombo played this time more than him (13 minutes) and has been in the preseason for 21 minutes by 28 of the Spanish, which would make more sense in a team without pressure to win and in need of knowing what is worth and what not of his current roster for the future. However, Carolina's press insists: with Zeller as the obvious starter in the pivot position and Washington, Bridges and Williams playing all four minutes, Biyombo can scratch Willy for his defensive ability in a team that promises to be very weak in that aspect. That is still the great Willy Lagoon, and so it is assumed in the franchise environment, which is having a worrying shortage of minutes to be preseason: in three games only 9.3 on average. And at least: 15, 8 and 5. Its production has been 8 points and 7 total rebounds with only 8 throws to the basket (4/8). The season is long and Willy will have his chances in a team that will be one of the worst in the NBA, a priori, but at the start, in a key year for him, it can cost him to have a stable gap in the rotation. We will see, in any case, if what the preseason teaches is what James Borrego, his coach, really intends.
Photos from as.com