Aspar team on Moto2 with Canet companion Syahrin
The Valencian team is close to the Malaysian who has run out of space in MotoGP and will give this pair a significant leap in quality in the intermediate category.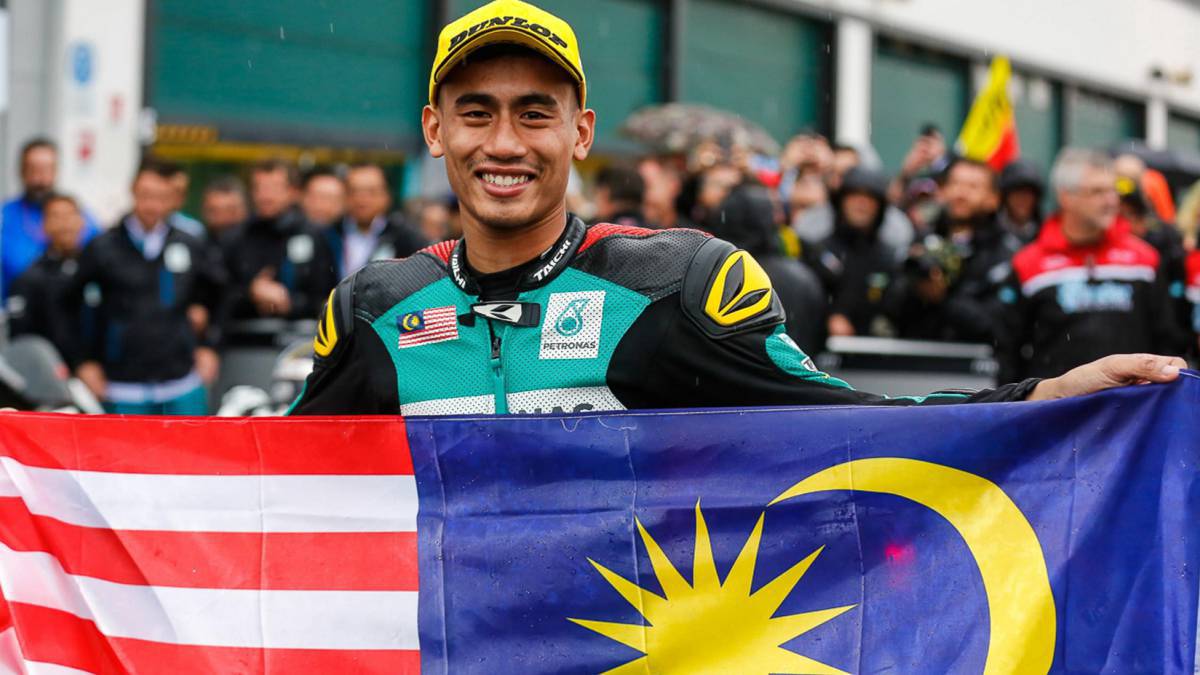 The Angel Nieto de Aspar team took the current Moto2 transition season, in anticipation of what the new 765cc Triumph engines could give. This is how the presence in the box of Cardelus and Dixon is explained, two drivers with little weight in the championship that will give way next year to one of the most powerful pairs of drivers on the grid. The signing of bells already closed by Arón Canet will be joined shortly by Hafizh Syahrin, from MotoGP, with three podiums in the intermediate category and with enormous potential at 25 years.
Fishing, as he has been known since his arrival at the CEV before even the World Cup, was left without a hole in the grid of the queen class in the Red Bull KTM Tech 3 for next season due to the signing of South African Brad Binder and, as He wants Malaysia to be sufficiently represented in MotoGP with the imposing appearance of the Petronas Yamaha SRT team, his passport no longer supported him the same as before. With this imminent signing by the Aspar team, the Syahrin will have the opportunity to fight again for the positions of honor, after two unequal seasons in MotoGP. In the first, he stood out with the Yamaha satellite, because he did better than expected of him, but with the difficult KTM he got stuck.
Canet there is little that is not known. The Valencian of Corbera is currently fighting for the Moto3 title and his lack of experience in Moto2 will be compensated by what his new teammate will have. To top off the news in the box of the Aspar team, there will also be a change of chassis supplier, going from KTM to Speed Up, the frame with which Navarro and Di Giannantonio are doing so well this year.
Photos from as.com