Arturo Vidal: "Dembélé knows that he has made mistakes"
The Chilean midfielder declares Sport that the French striker has committed sins of youth while predicting "a glorious future" for Ansu Fati.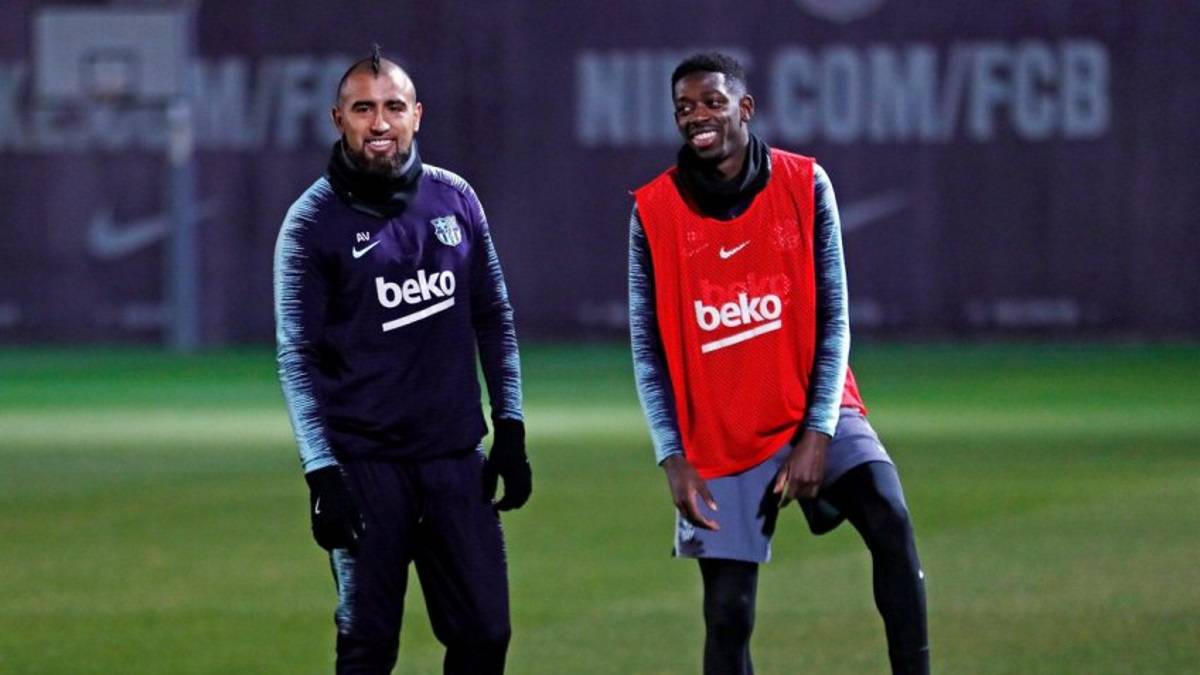 Arturo Vidal began the season without enjoying too many minutes and even during the summer his name rang hard to be transferred. However, the Champions League match against Inter Milan was a turning point. His entry into the field from the bench changed the sign of the game and his role was praised by his teammates. In the next match against Sevilla, he already started and it seems that his role has changed.
"It's nice when classmates praise your work, especially if one of them is Leo Messi, who is the best in the world, but I don't think I was decisive before Inter. I went out as always to give my all and the team improved. After a complicated start we are improving, "says the Chilean in an interview granted to Sport in the concentration of Chile.
Vidal reviews Blaugrana news and is sympathetic to Dembélé, who says that "he knows that he has made mistakes that we have all made when we are young. He is aware that he is in a decisive year and that he plays in the best possible team to stand out. "
About Ansu Fati, he says that "he has a glorious future ahead of him, but he is very young and we must be careful, we all have to help him grow and protect him."
As for Antoine Griezmann, the Chilean defends that "he is a very good player, very intelligent, what happens is that it is difficult to adapt to a style like that of Barcelona. He plays in a different way than he is used to. "
Regarding his role in the team, the Chilean international says that "I am a different player from De Jong, Busquets or Arthur, my mission is to attack and also defend, I travel many meters, I think I have a lot to give to Barcelona" .
Just as he said when he arrived in Barcelona, the Chilean is still obsessed with winning the Champions League: "I dream of being in the Istanbul final, this team is still very hungry to get it all," he says while saying he does not plan to change airs because "I don't see myself changing equipment every time the market opens" .
Photos from as.com