Anthony Davis begins his era in the Lakers in a big way: 22 + 10 against the Warriors
Anthony Davis debuted with the Lakers jersey at the new Chase Center. Premiere day in which he highlighted with a double-double.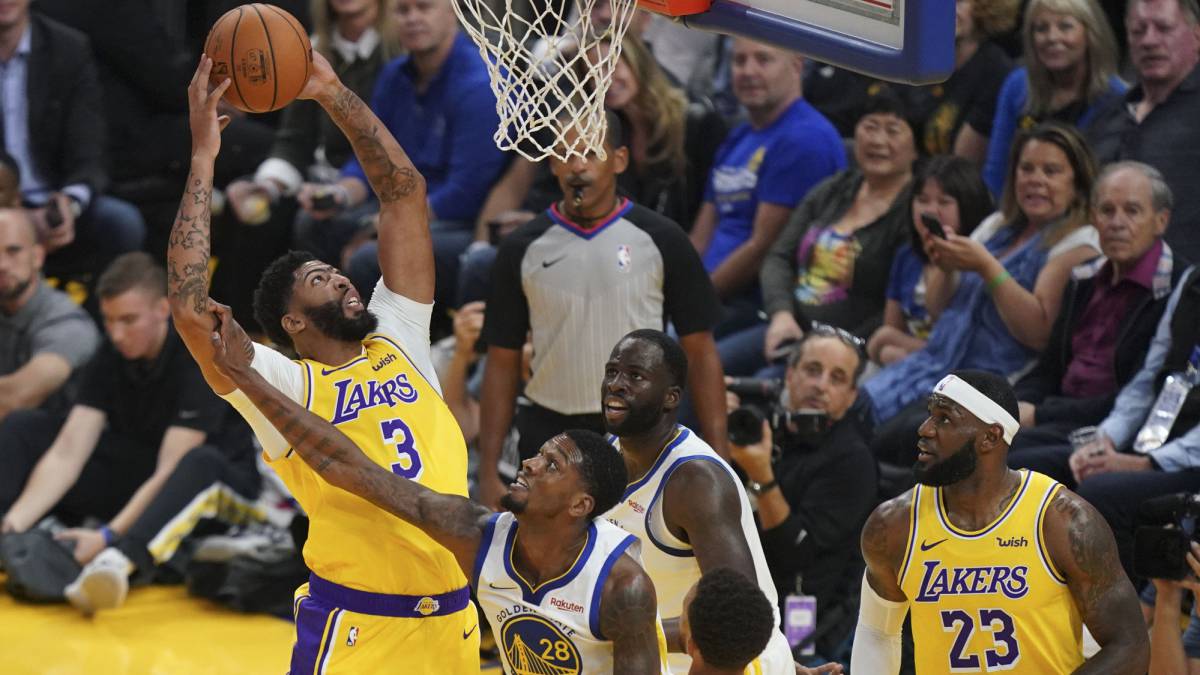 The Lakers are looking forward to their new era, in which Anthony Davis will be the main protagonist alongside LeBron James. The couple scored a good show in the preseason debut against the Warriors, which premiered the very expensive Chase Center with a defeat.
101-123 in a match that in almost every phase was controlled by the men of Frank Vogel. The Angels started with one or two more marches and then slowed very little for the rest of the time. Even reserving his two big stars in the second part ...
Anthony Davis scared the now San Francisco team from the first minute. In the room that opened the game, 17 points and 7 rebounds with up to five mates. Absolute dominator before someone as uncomfortable as Draymond Green. He finished with 22 points and 10 rebounds, a double-double to open his mouth and leave the fans wanting much more. James accompanied him with 15 points and 8 assists. They were seen with chemistry, which is a great sign for the year ahead.
D'Angelo Russell also began his stage in the Warriors, but did not have his day: 2/9 in shots for only 4 points. He had to pull the car Stephen Curry, who scored 18. Kerr tested Spellman and McKinnie for headlines with Green and the Lakers fashion couple passed them.
The Lakers reacted in the second quarter, somewhat shortening the distance, but a total of 20-32 when returning from the locker room led to the victory of the Los Angeles. They also highlighted JaVale McGee, with double-double without missing shots (5/5), Troy Daniels (14 points) and rookie Devontae Cacok.
Photos from as.com