Alonso: "I want to keep trying these impossible things"
The Spaniard made his participation in the Dakar official in Toyota's presentation: "It's my biggest challenge, but it's part of the grace."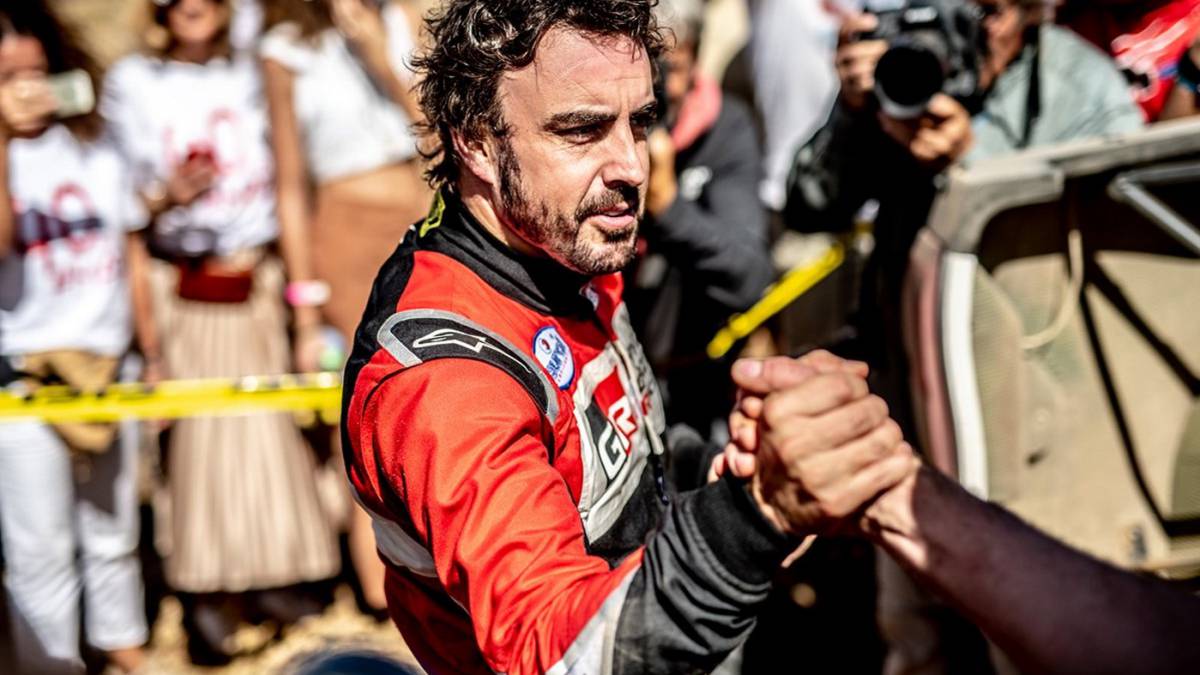 After the end of the press conference in which, finally, it was announced that Alonso will be part of the Toyota Gazoo Racing team of the next Dakar, the Spaniard attended the media displaced there.
-He has said that it is the biggest challenge of his life.
-Yes, of my sports career without a doubt. Going from F1 and WEC to the desert is the biggest I have had, but it is part of the grace to do things that seem impossible. Starting to work on how to make it possible are months of brutal learning and a very enriching experience.
-Did you have a hard time making the decision?
-Yes, it wasn't that easy. I took it some month ago, but you had to have it there waiting ... After trying the first few times, you do like the experience, but when it comes to getting the most out of it and facing a Dakar with all the difficulties you have to have a certain boldness, courage or recklessness of what you will face. But I found the team well, with Marc, his knowledge is unpayable for me, and thanks to this I took the final step to say yes. As of now, I have a few months ahead to try my best.
-How do you think of someone from Oviedo, who has never seen a dune, get into the sea of dunes that is Saudi Arabia?
-A little to look for impossible things. When I thought of the Dakar, the first thing that came to my mind was that it was not feasible, but as I have tried so many things that in theory can not be done and when they get you get to be part of the history of this sport because I want keep trying these impossible things
-Speaking of the coming months, what else will you do?
-Let's watch the program. Surely we make a career and a test or two more, is yet to be decided. A lot of preparation. All the careers I have had I have tried to study and have the least possible surprises. Everything is going to be new to me and I don't want the bull to catch me when I get there, I have to know the whole theory. And also a lot of mechanical practice to be able to repair the car in what we can during a stage.
-Will you be able to have the patience to know that you are a rookie or the desire that the stopwatch does not take its toll?
-A little everything. When it is time to start the chrono you always have a point of competitiveness that must be controlled because they are 6,000 km. The experience will try to compensate with all that Marc has. In Morocco I discovered that the experience is very good, but to a certain extent, because three of the strongest had problems. So it is also to have a bit of luck and I hope that the positive part touches me.
Photos from as.com