AFE promotes a plan for the recovery of soccer players
The union, in its purpose of offering more services to its members, has signed an important agreement with the Roberto Martín de Getafe Medical Clinic.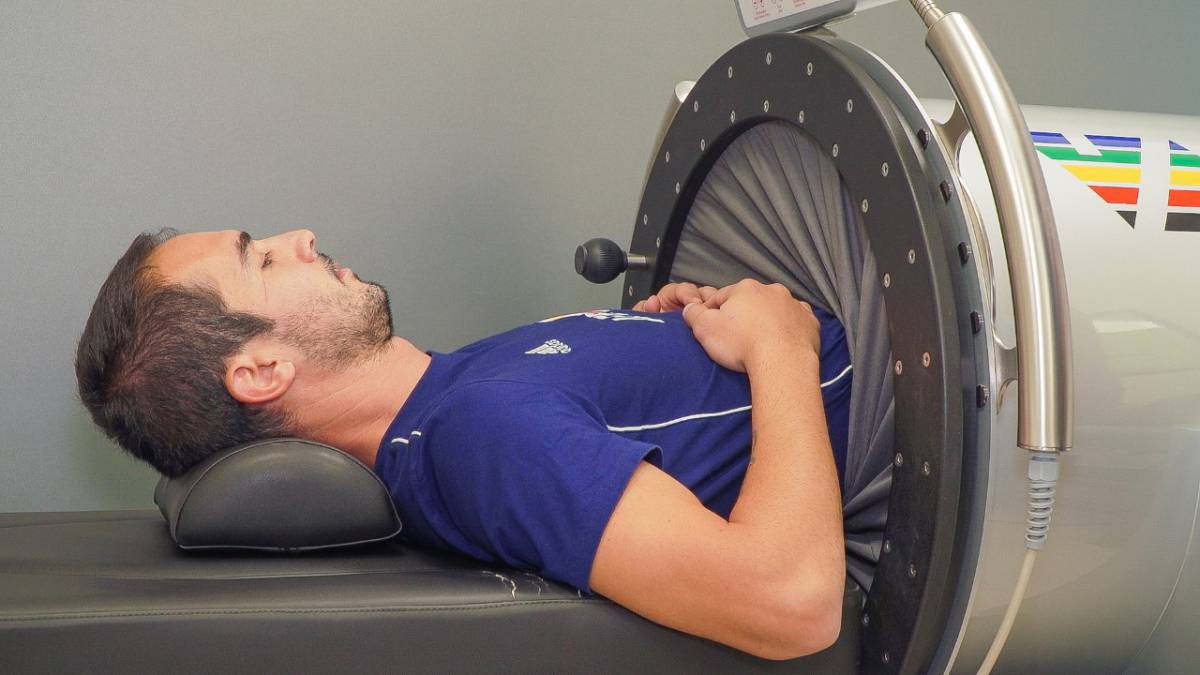 The Association of Spanish Footballers, in its purpose of offering more services to its members, has signed an important agreement with the Roberto Martín de Getafe Medical Clinic to help all those who are injured and need a boost to recover and return to the playing fields as soon as possible
According to AFE in a statement, "this rehabilitation plan, in which the 'Hi-Tech Performance Rehab' (performance recovery with high technology) is applied, will make available to the average players and first level methods for get your set-up ".
This AFE initiative, according to sources consulted by AS, was created with the aim of helping players who suffer serious, recurrent injuries, who have suffered relapses or simply do not progress adequately in recovering an injury. "The purpose of this plan is that for one week (Monday through Friday), and in morning and afternoon sessions, the player works intensively with highly qualified personnel and with the latest technology. Once the treatment is finished intensive, the player will take a series of guidelines to continue the treatment of the hand of the club staff to which he belongs, "explain union sources.
This plan, only for active soccer players, will be developed at the facilities of the Roberto Martín Medical Clinic, which has the necessary staff and technology to ensure that the player can take a definitive step in their recovery.
Roberto Martín: "We have the best technology"
Roberto Martín, director of the center and physiotherapist, explains that "from the first moment, when we met this project, we found it very beautiful, something with which you can help football players . Everything that supposes to help them, for us is very exciting ", remembering that" we have been working in our center with the elite sport for many years. There will be a previous assessment with the best machinery. In addition to the different treatments, we try to make the best technology available to the athlete so that he can recover as soon as possible ".
In addition, he comments that "they will be working between six and eight hours for five days, these are very intensive days. We want to encourage the player to continue with that recovery phase in their respective clubs. We put something different at your service, but we don't want to replace anyone, any medical service of any club. We simply want to help with AFE. "
'Geni' (AFE): "It is a pioneering and very exciting project"
Eugenio Martínez 'Geni', responsible for the Department of Health of AFE, stresses that "this project is born in order to help the players who are in a advanced phase of the injury, we talk about recurrent and serious injuries, hard times in which the affected person is in danger of his profession ". And he adds: "This project is aimed at all soccer players, focusing especially on those who cannot access this type of treatment in their clubs. For us it is a very exciting project. We believe that it will be very popular. those of us who were soccer players, we would have liked to have access to this type of services in our time ".
"The high qualification of the personnel that will treat the soccer players and the technology that the clinic makes available to them", adding that "it is about working an average of six / eight hours, intensive days that will mean taking a leap very important in his recovery, "Geni points out." It is a pioneering initiative, we do not believe that in other countries something similar is done. AFE makes a very important bet with this initiative; We work so that the soccer player feels protected in different areas, but in this case we talk about something that directly affects the performance of his profession, his health. We are sure that this project will have a great reception ".
Photos from as.com