Adrián Gómez and Valera continue their progression and will go to the World Cup
Both Atletico players already shone in the European Under-17 and now David Gordo has called them again for the event that this month is celebrated in Brazil.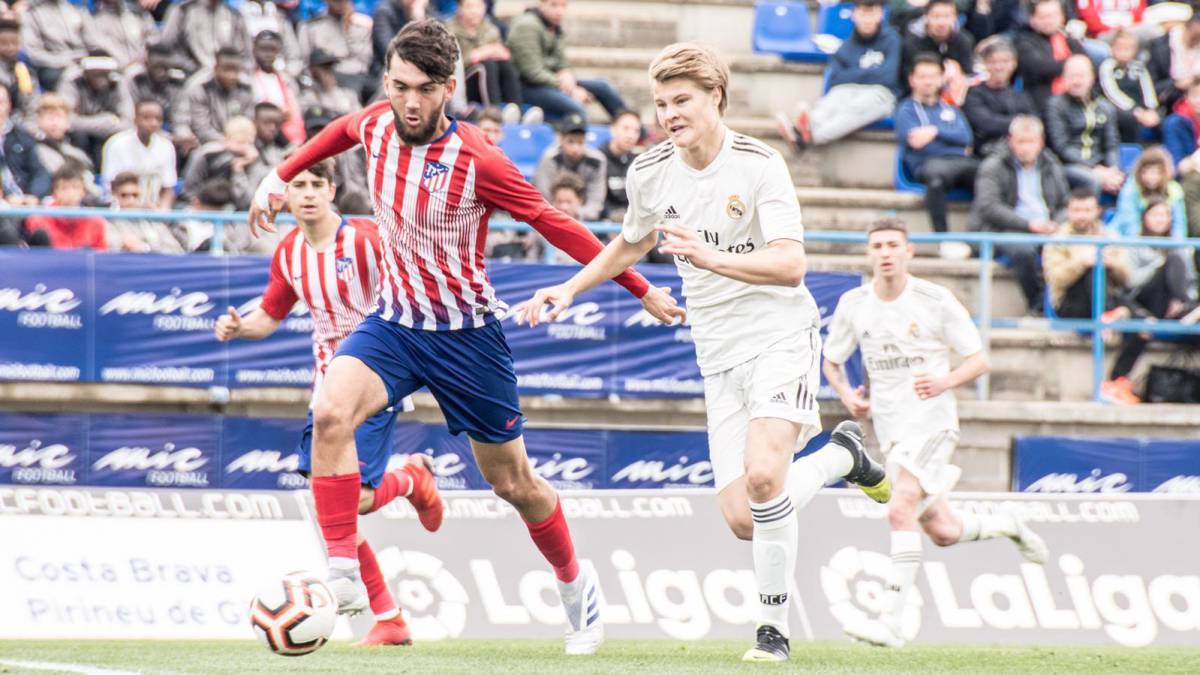 Two of the biggest promises of the rojiblanca quarry maintain their progression and will represent Atlético in the next U17 World Cup. David Gordo, coach of the category, has included them in the list of 21 players that will travel to Brazil. Adrián Gómez also played with the red last European Under-17 being one of the youngest players in the tournament. The central had been burning stages in Atlético and gave a great level in the continental championship. During the summer the mattress club had to move quickly to renew him in the interest of several great Italians to gain his services, especially the Juve who wanted the defense at all costs. He ended up renovating and moving from the Madrid youth to the mattress subsidiary. In the appointment of Ireland, a few months ago, he already developed very freely with the selection, despite the age difference and acquired responsibilities. Its progression had been meteoric.
Germán Valera, meanwhile, was also with Gomez in the European and is a fixture for David Gordo. The quality of the left-handed end will once again be a basic piece for selection. The attacker's growth is also evident. In line with what Atlético went to look for when it was brought from Villarreal. Valera, for example, was a very important piece in the victory of Atlético Juvenus in Moscow in a momentous match to straighten the course in the competition after losing the first home game against Juventus. Gómez and Valera will try to continue adding experiences that help them grow.
Photos from as.com