A 'FIFA Virus' very beneficial for the Zidane plan
During this week, the French coach is recovering touched players (Marcelo, Mendy and James) and working specifically with the seedling that has remained in Valdebebas.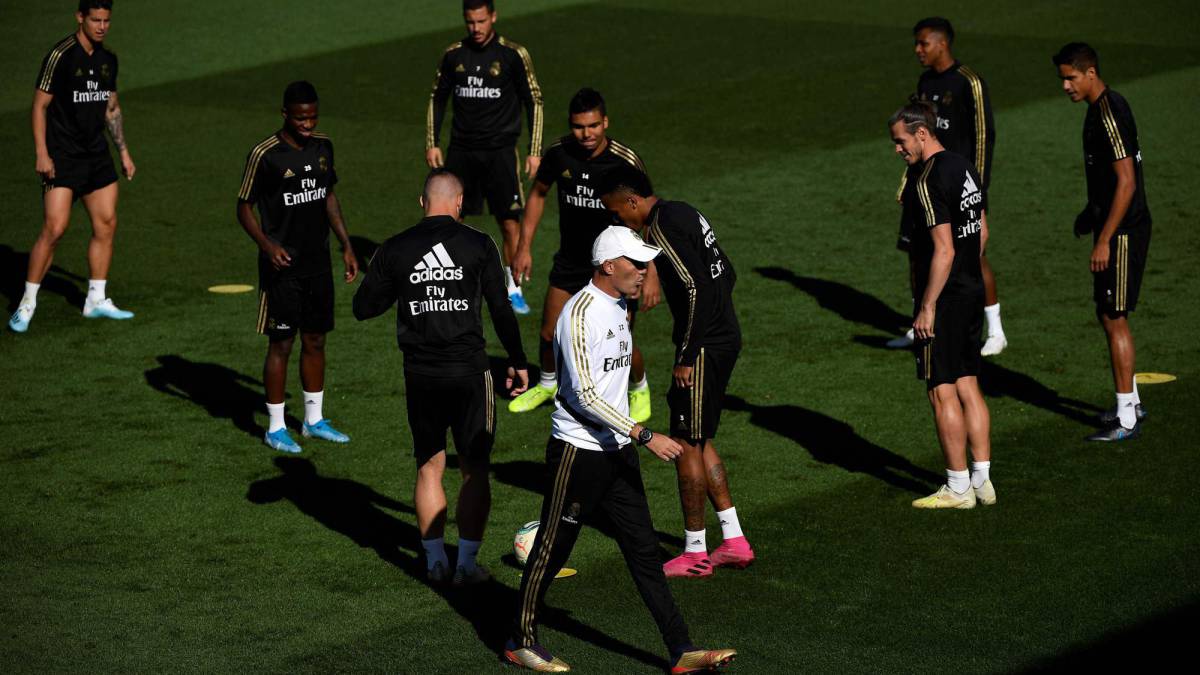 Coaches usually fear the 'FIFA Virus' because of the risk that their players may run. On this occasion, and speaking of Real Madrid, which has lost 12 players who have left with their respective national teams, Zidane smiles inside. And based on good. This break is good for the French coach for several reasons, although they are reduced to recovering players and working specifically with those not called by their teams
Players like Marcelo (31 years old), James (28) and Mendy (24) have just fully recovered with a view to the remainder of the month of October, where he has three outings that will determine part of the Madrid season: Mallorca, Turkey (where Galatasaray will be measured in urgent need of victory to be able to have aspirations to overcome the league) and, above all, the Classic against Barcelona at the Camp Nou. Both Marcelo and Mendy will be available for the match on the Balearic Island. The two players have taken advantage of this break to recover from their ailments and be available. James, who suffered a blow in the final leg of the match against Granada, will not have problems to be prepared for the next duels. Who has it more complicated is Kroos (29), who had to retire after 34 minutes of the match against the Nasrid team, and his presence will be very doubtful before arriving at the Classic: the German suffers an injury to the adductor of his left leg, which will keep you away from the playing fields for two to three weeks. I would arrive at the Classic with tweezers ...
On the other hand, non-summoned players are working intensely in Valdebebas and in a climate of tranquility. Zidane does not want his players to relax even though there is no competition, and he does not give up in training. All with the intention that they arrive fresh within their workload for the next game (Mallorca, October 19, 9:00 p.m.). It also focuses on specific work with players such as the three strikers: Benzema, Jovic and Mariano. Everything to fine tune the system
It also suits him that players who drag a rarefied environment around him like Courtois and Bale are with their selections: they are used to air and not be permanently in the media for negative factors. Both have been calmer and calmer surrounded by their countrymen and away from a stage like Madrid, looking cheerful and fun: in short, freeing from pressure. Everything you need so that your players are prepared for the next stretch of competition ... and come back safe and sound from the FIFA Virus.
Photos from as.com