A very strong Bernal tops the exhibition of power of the Ineos
The British team put the train on the last climb and eliminated all the rivals of the Colombian, who finished the job arriving alone to the goal of Oropa.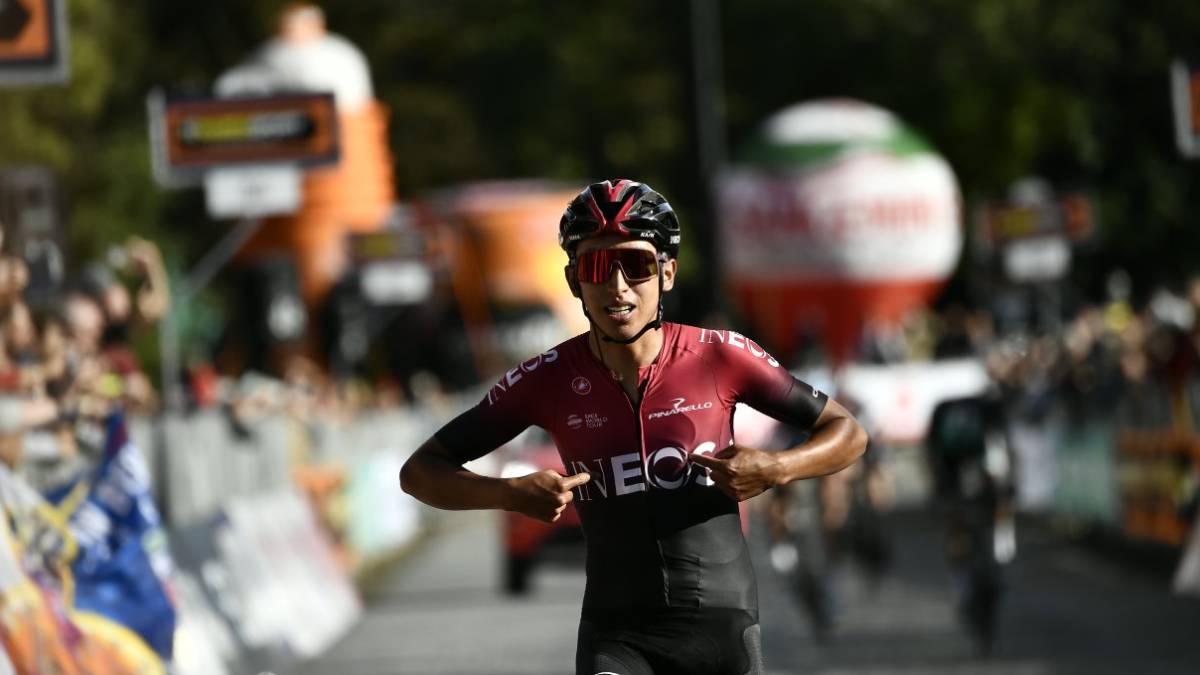 Egan Bernal achieved a brilliant triumph at the Gran Piemonte, the test of an Italian day ending at the Sanctuary of Oropa, where the Colombian and his team, the Ineos, gave an authentic display of power. The Colombian, who raised his arms in an official race for the first time after his triumph in the Tour, finished off the work of his teammates, whose rhythm left Bernal practically without rivals. To the point that his countryman and gregarious Sosa entered the second place completing the double of the squad.
A day where Ineos looked more like Sky than ever, putting the whole team on the last ascent to select the group of favorites. Little by little, the rivals gave in to the vertiginous rhythm of the British team, which reserved the Italian Diego Rosa and the Colombian Sosa to set the lace. With Bernal always on the wheel, his accelerations left the group of aspirants in just five cyclists. That Dan Martin and Emanuel Buchmann, the ones that seemed to be the main threats, opened up, was the signal that Bernal needed to start just 1.5 km from the finish.
He had no trouble getting to Oropa's goal alone, adding the fifth victory of the season. Ivan Ramiro Sosa was second, while Peters, representing a very active Ag2r, third, but without disturbing the Colombian couple, who presented their candidacy for the last monument of the year, the Lombardy Giro on Saturday.
Photos from as.com