500 blanquivioletas will be in San Mamés
The club returned to Athletic about 75 entries of the 575 that the Basques sent and will make five coaches available to the fans.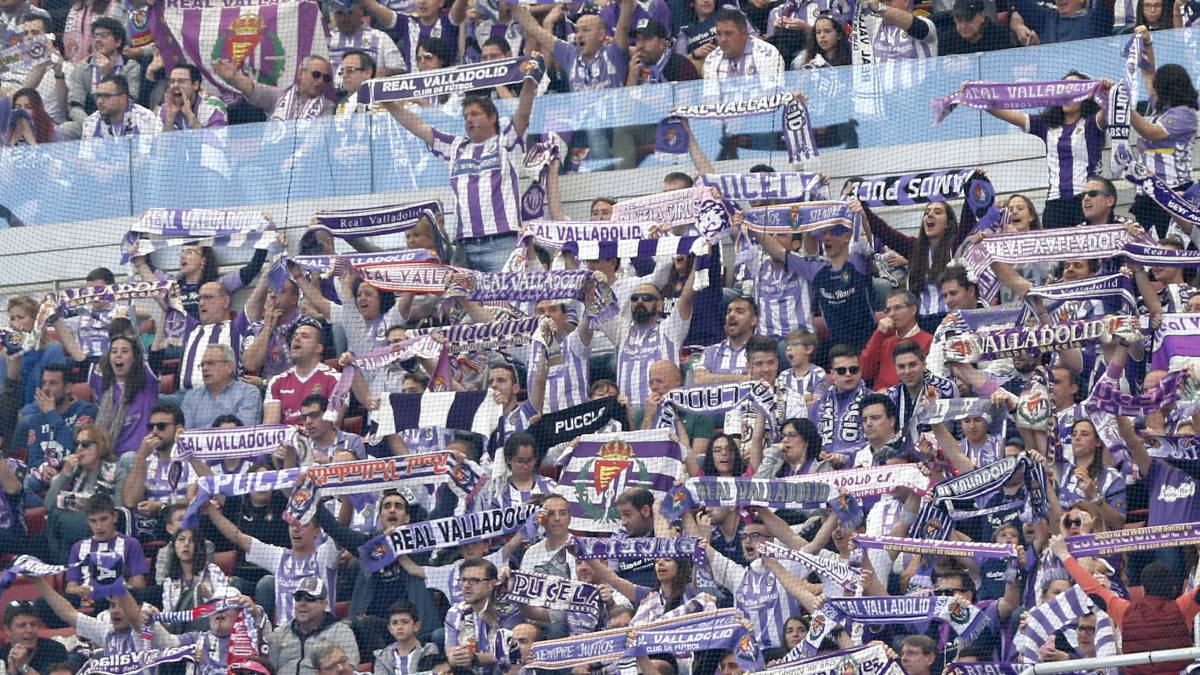 Real Valladolid will not only be in the San Mamés game next weekend, on October 20. When on Monday the players return from these three days of vacation granted by the coaching staff, they will know that more than half a thousand pucelanos fans will be in the Bilbao stadium to give them their breath. At least 500 in the area enabled for the visiting fans and whose tickets were sold online on the club's website, at the price of 45 euros, between Monday and Tuesday, although it is not ruled out that there may be fans from Pucelanos in other parts of the stadium because they bought the tickets on their own. Of those that were sent to the club there were about 75 left that have already been returned to Athletic.
In addition, the Federation of Peñas has chartered five buses, with about 300 seats for the fans who attend the meeting, while another two hundred fans will do it on their own. And it must be borne in mind that the trip to Bilbao is always one of the most liked and most numerous among the Valladolid fans because of the proximity and the special atmosphere that is breathed in San Mamés.
The good social moment around Real Valladolid, with a record of subscribers, already exceeded 22,000, and the promising start of Sergio González's players makes the fans want to be next to the Pucelano team as they will in San Mamés.
Photos from as.com