1x1 of Athletic: Iñigo Martínez, brutal, is saved from burning
The international center was the best in a rojiblanco team that before the Celta were novelties Balenziaga, Vesga and De Marcos, who met in the coral gray tone.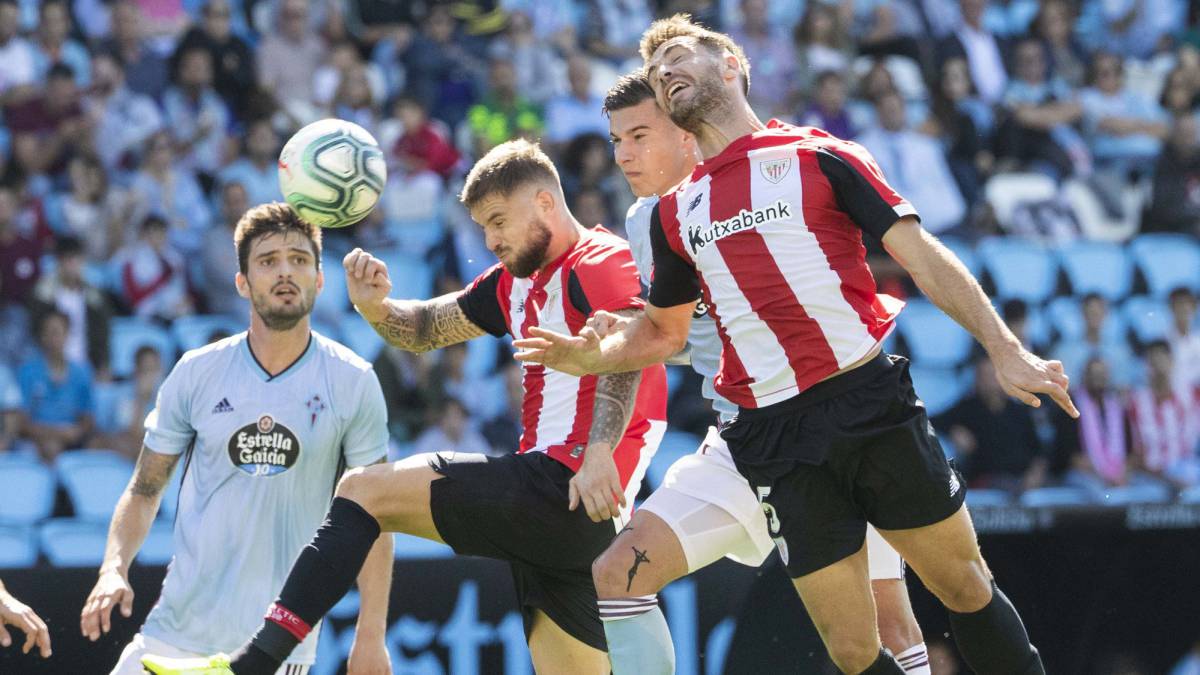 Uni Simón: He didn't have much work on a placid noon in the areas. The goal of Aspas, only in the second suit, was preceded by a header at Mina's door that dislodged the entire defense.
Capa: He didn't have his day. Percussed up less than usual. A lot of work in defense by the celestial extremes.
Yeray: The central Barakaldés never usually protests to the referees, but this time he got mad in some plays, especially with Santi Mina, and faced Medié Jiménez. To top it off he hit a blow with the pole in an action that unbalanced Rubén Blanco. He saw yellow for a goal on the ball against the ground.
Iñigo Martínez: The best long team. Brave and fast in the cut, battled with Aspas and Mina like a titan.
Balenziaga: Fully completed this course by supplying Berchiche.
Dani García: The one from Zumarraga was gray, in a dark work. At times it was dispersed with a kind of dizziness from which he recovered.
Vesga: Surprise at eleven. He was looking for Garitano against Celta, who loves him in his team and did not allow his exit ceded in August, two strong pivots and win in height. But it went from mine to less, although he kept stealing balls. Lacked arrival
De Marcos: He returned to eleven as the right end. On a first play he almost scored, but he didn't dare. As he always worked on piecework.
Raúl García: He started from midfielder, passed to the right and finished midfielder with the entrance of Sancet. He fought to the fullest, although without presence above
Muniain: Missing in combat, was inaccurate. He played on the far left. It was supplied
Williams: He had no chance and ran in no play into space. Blurred.
------------------------------------------------
Changes:
Sancet: Second match in First for the pearl of Lezama. He enjoyed the best chance of Athletic in his first action, with oriented turn and shot from the front that left somewhat.
Larrazabal: Without much time, it gave some sense of danger. All his minutes are outside San Mamés.
Aduriz: He left by Vesga. It had no incidence
Photos from as.com